A tribute to J. David Abt
Volume 122, No. 2
February, 2022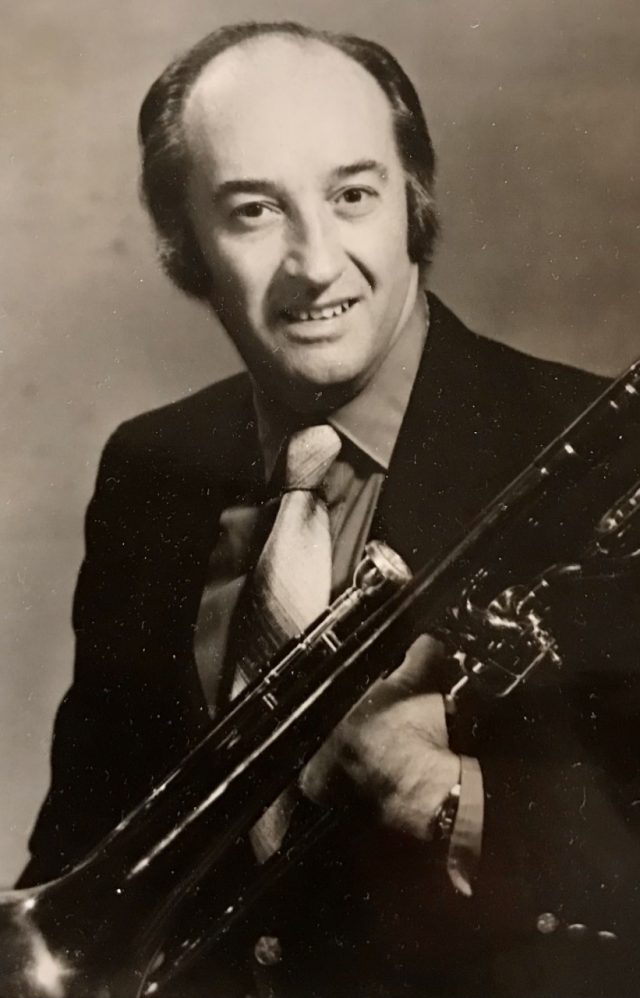 It is with great sorrow that I announce the death of my father, J. David Abt, at the age of 91 on December 14, 2021. He was a member of Local 802 since 1958.
As a young boy growing up in Franklin Square on Long Island, Dad fell in love with music, specifically the trombone. That love continued throughout his entire life. In fact, he was still practicing until two months before his death.
After graduating in 1952 from SUNY Fredonia with a Bachelor of Music degree, Dad was subject to the draft. He enlisted in the Air Force and became a proud member of the Air Force band. Over the years, Dad told our family stories about the band playing for television shows, Air Force functions and traveling all over the country. He shared tales about his bandmates, including Tommy Newsom and the harmless mischief making between the two of them. He was very proud of his service.
After an honorable discharge in 1955, Dad took a job teaching high school band in Clymer, New York, which is where he met my mom, who was the high school orchestra teacher. As children, my siblings and I giggled about the stories of Mom and Dad rushing to see each other between classes and meeting for lunch in the cafeteria.
Mom and Dad married in 1956 and moved to Long Island the following year. Dad earned his Master of Music degree from the Manhattan School of Music while beginning a job as band director at Hicksville High School. At Hicksville, Dad was a beloved and respected teacher until his retirement in 1987. He also taught brass ensemble at Hofstra University.
Dad's former students include members of the St. Louis Symphony, Pittsburgh Symphony, National Symphony, freelance musicians in NYC as well as a French horn player by the name of Billy Joel. (Yes, the real Billy Joel! Not many people know that French horn was one of his instruments!)
Dad had the chops to become a successful professional musician but chose to have a family and teach music instead. He continued playing trombone and performed with local groups such as the Long Island Symphony and the Long Island Philharmonic, as well as numerous bands and small groups.
Dad was very proud of all of his former students and enjoyed hearing about them. Since his death, the family has received dozens of messages from his former students. They credit him as the motivation to pursue their own careers in music and are grateful for his encouragement and nurturing. They tell us how Dad went out of his way for them and that he gave them support and encouragement. They tell us Dad was a special man and that they will never forget him.
His family will never forget him either.
Besides myself, my dad is survived by my sister Diana, my brother Douglas, the six grandchildren, and of course, my mother Marilyn, who was my dad's wife for the past 65 years.