ELECTED OFFICERS
Volume 112, No. 11
November, 2012
On Sept. 25, 2012, the Local 802
Executive Board voted unanimously to adopt the following policy: "In the
event that there is no more than one nominee for a Local 802 elected office (or
no more than nine nominees for Executive Board or Trial Board) by the close of
nominations, such nominee shall be deemed elected." Pursuant to this
official policy, which codifies Local 802's previous practices, the Local 802
elections slated for Dec. 4 have been called off and each duly nominated
candidate will be deemed elected, since there were no contested races this year.
Allegro usually prints campaign statements by each candidate in this issue. Even
though the election will not take place, we feel it is a service to print the
statements anyway, so members can know more about who represents them. Below are
the statements as submitted to Allegro.
TINO GAGLIARDI (President):
In the three short years that I have been given the opportunity to serve the
professional musicians of NYC, I am secure in the knowledge that musician
inclusion in the negotiation of the contracts under which they work is indeed
the only way to ensure that the important issues that need to be addressed are
done so successfully. The track record of our current administration speaks for
itself and it is with absolute pleasure that as the MEMBERS Party presidential
candidate I once again ask for your support in order to continue to advocate for
the musicians of Local 802.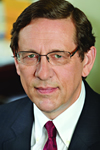 TOM OLCOTT (Financial Vice President): I am the
current Local 802 financial vice president, appointed to replace Jay Blumenthal
on Aug. 1, 2011. I now run as the MEMBERS Party candidate for that office. After
a year of overseeing many contract negotiations and working closely with our
controller to monitor Local 802's finances, I can say that while the job is a
daunting one, I feel privileged to be part of the Local 802 administration and
to aid my fellow musicians in creating a better life and a stronger union. I ask
for your vote so that we can continue this important work.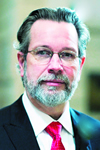 JOHN O'CONNOR (Recording Vice President):
Guitarist, singer, songwriter and 40-year union activist, John, as recording
vice president of Local 802, has led the effort to widen the mission of Local
802 to jazz, Latin and "indie" musicians in New York City.
Accomplishments include a much wider supported Justice for Jazz Artists
campaign, the first unionized steady restaurant jazz engagement, significant
gains in the single engagement field, the Jazz at Lincoln Center and in the New
School Jazz Program, the first new unionized club date office in 8 years, and
the first ever jazz festival contracts with Winter Jazz and Undead music
festivals.
EXECUTIVE BOARD OFFICERS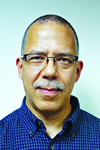 JAY BRANDFORD: For 21 years I've been
thrilled to participate in the music community here in New York. I've heard
great sounds, met great people, learned great lessons and added my notes to the
spectrum of styles that make NYC the music capital of the world. While serving
on 802's Executive Board (since 12/2011) I've learned about another
important aspect of our community: the strength of our collective voice. Let's
use that voice to protect and consolidate our position in the marketplace, to
expand membership, and to fight for the rights of all musicians in this
constantly evolving industry.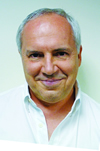 BUD BURRIDGE: My second term on the Local 802
Executive Board has been rewarding. I served on numerous subcommittees,
including Finance, the Allegro Editorial Board and Public Relations (which
organized the Save Live Music on Broadway campaign, one of several new efforts
to promote the work of our members). Recent initiatives in the political arena
and the workplace gained Local 802 recognition for strongly representing
musicians in NYC and across the country. In addition, our relations with other
unions and the AFM are better than ever. I welcome the opportunity to serve with
this administration for three more productive years.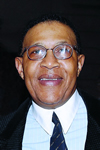 BOB CRANSHAW: Since joining Local 802 in 1960, I have played bass with artists
from Ella Fitzgerald to Oscar Peterson to Sonny Rollins, and as a regular in the
"Sesame Street" recording band. I was a founding member of the Local
802 Jazz Advisory Committee, where I've worked as an activist to help other
musicians. I want other jazz musicians to know how much the union can benefit
them.
SARA CUTLER: During this last term, I was
appointed to the Executive Board to fill a vacancy. I've seen 802 begin a
welcome turnaround, towards fiscal responsibility, member growth, and
technological upgrades, all of which help 802 position itself for the big
fights: Broadway, the jazz clubs, Lincoln Center. We are moving in the right
direction and I'd like to see it continue and be there to help. My experience
as chairman of the City Ballet Orchestra committee, a former Trial Board member,
an Executive Board member and a 30-year player/member of the union all
contribute to my qualifications.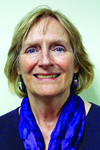 PATRICIA DOUGHERTY: Bassist and current
Executive Board member, has B.M. & M.M. degrees in music, as well as the
Certified Financial Planner designation. She has considerable orchestral
committee and negotiating committee experience and has just completed the
Cornell/NYS AFL-CIO Union Leadership Institute course. Extensive orchestra
experience includes: MET Opera, ABT, LIP, ASO, Chautauqua Symphony, as well as
in the recording field. "We must encourage more 802 union member
involvement while promoting the value, validity and necessity of our union.
Additionally, we must develop community awareness and appreciation of music in
order to preserve music for audiences and musicians alike."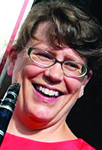 MARTHA HYDE: woodwinds. I am a woodwind doubler,
30-year member of Local 802, 4-year delegate to the Theatre Committee, 19-year
trustee on the Musicians Health Fund and a first-term Executive Board member.
Since coming to office we have made working musicians front and center in all
contract negotiations and organizing initiatives. We are organizing
traditionally neglected fields like jazz clubs and indie rock and fostering
growth in opportunities for musicians by offering a referral service and an
online radio station featuring recordings made by Local 802 members. Please vote
MEMBERS on December 4 so we can continue this work.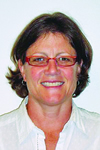 GAIL KRUVAND: I am a member of the American
Composers Orchestra, Riverside Symphony, Opera Orchestra of NY and Brooklyn
Philharmonic. An 802 member since 1979, I've played numerous motion picture
soundtracks, recording dates and other studio sessions. I serve as the
secretary/treasurer of the Recording Musicians Association, New York Chapter. It
has been my privilege and honor to serve on the Executive Board since 2009 and I
welcome the opportunity to continue to represent all musicians through this
position.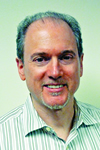 ANDREW M. SCHWARTZ: A member of 802 for 40
years, Andy has extensive experience as a freelance recording, touring, and
Broadway guitarist. He has served two terms on 802's Executive Board, serves
on the Board of Directors of the RMA-NY, and completed two terms on the Trial
Board. He holds a Music Business MA from NYU and spent five years at Sony Music,
ultimately as Associate Director, A&R Administration. He teaches music
business courses at NJCU. "I am proud that our administration has
demonstrated a return to 802's core values, breaking new ground in organizing
and service to our members."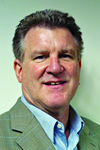 CLINT SHARMAN: Trombone. An 802 member for 35
years, a current Executive Board member and a former Theatre Committee delegate.
Clint has recorded numerous jingles, albums, television shows, and has played,
toured, and/or recorded with countless headliners. A veteran of 13 Broadway
orchestras, he's currently playing "Nice Work If You Can Get It". As
a soloist, lecturer, and clinician, Clint's appeared at many colleges and
universities. "My vision is to continue to bring stability and recognition
to Local 802, as well as the AFM, and an Executive Board 'of the musicians, by
the musicians, and for the musicians'."
TRIAL BOARD OFFICERS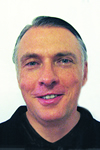 ROGER BLANC: Guitar, Music Prep. Presently a
member of 802's Trial Board, I've been an 802 member, working in music prep,
since the mid-1980's. My work includes feature films
("Untouchables," "Stepford Wives"), live/television (2006
Super Bowl, Fashion Rocks 2008), recordings (Kelly Clarkson, Melissa Errico),
and jingles (GE). I am currently president of the NY chapter of the Recording
Musicians Association (RMA) and have served on boards for RMA locally and
nationally over the past 17 years, participating in negotiations for the AFM
jingle, sound recording film, and TV/videotape agreements. I'm proud of Local
802's accomplishments over the past three years!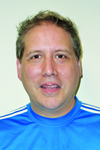 TONY GORRUSO: As an active member of Local 802
for the past 28 years I've worked in virtually every field of the music
business. I have also been a regular orchestra member of four Broadway shows,
acting as a Theatre Committee delegate, alternate, or substitute delegate at
three shows, including "Miss Saigon," "42nd Street" and
"Spamalot." I'm currently a member of the Trial Board. I believe we
did an excellent job during our term in office and would appreciate your vote so
that I may continue to serve as an impartial, experienced Trial Board member.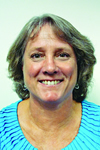 SUSAN LORENTSEN: Violin. A Local 802 member for
over 30 years, I've worked in many fields including classical, Broadway,
jingles, recordings and club dates. I've worked with diverse artists from
Yo-Yo Ma and Itzhak Perlman to Jennifer Holliday, Tony Bennett and Rod Stewart.
I've been a member of the Radio City Music Hall Orchestra and the Stamford
Symphony for over 25 years, serving on both committees and assisting in contract
negotiation. Currently I serve on the Coordinating Advisory Committee, helping
802 to mount special projects. I believe that my committee experience and common
sense approach will be an asset on the Trial Board.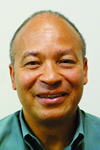 EUGENE MOYE, Cello. Ranked as "one of the
foremost cellists of his generation" by the NY Times, Gene is premiere
cellist on the NY classical music freelance scene. Principal cellist of American
Symphony Orchestra, American Composers Orchestra, Opera Orchestra of New York
and Westchester Philharmonic, he is also prominent in NY chamber music. A
longtime member of the NYC Ballet Orchestra, he has premiered cello concertos
with the NY Philharmonic, American Composers and American Symphony Orchestras.
Gene is an advocate for all musicians and a member of the committees and
negotiating teams for virtually every group of which he is a member.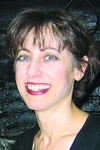 MADELYN RUBINSTEIN: Keyboard. I've been a
keyboard player on Broadway for 20 years, in Beauty and the Beast, The Addams
Family, The Lion King and others. For the past 10 years I have also been a
voting member of the Theatre Committee and was on the 2007 negotiating
committee. I am proud to have been on the Trial Board for the past several years
and am looking forward to continuing in that role. It is a pleasure and honor to
work with the other members and to be part of such a unified, strong union.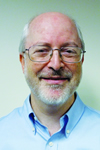 STEVE SHULMAN: A member of Local 802 for 30
years, I have been an active freelancer in symphonic, opera, chamber music, big
band, and Broadway settings. Since 2000 I've been in the sub pool for the
Radio City Music Hall orchestra. I am a member of New York Gilbert &
Sullivan Players (since 1988) and Greenwich Symphony (since 1981), and I've
had orchestra-committee experience for 12 years. I am a current member of the
Trial Board, proud of our work and the work of the Executive Board, and I ask
for your vote to serve again in the next term.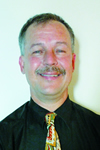 BOB SUTTMANN: Trombone. A union member since
1982, I have worked in many areas of the industry. I held the chair on 4, and
subbed on over 50 Broadway shows since coming to NYC from Philadelphia in 1987.
I also helped negotiate the first CBA with Big Apple Circus in 2004 where I'm
currently employed on tuba. Additionally, I have extensive experience in the
Club Date field and have worked with a large number of Latin bands. It's an
honor being a part of the team that put 802 back on track in this organized
labor unfriendly era.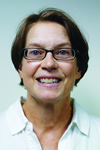 MARY WHITAKER: Violinist. I am an active performer in the Concert and
Broadway fields. Serving on committees for over 25 years, I have negotiated
several contracts for the American Composers Orchestra and the Chautauqua
Symphony. Currently serving on the Trial Board, I have also served as an
Executive Board member. If reelected to the Trial Board I will use my experience
as a musician, to serve all musicians with impartial, nonjudgmental
consideration and work tirelessly to promote their interests in this era where
changes are driven by large corporate employers and anti-union government
policies.