Fall roundup
Financial Vice President's report
Volume 122, No. 10
November, 2022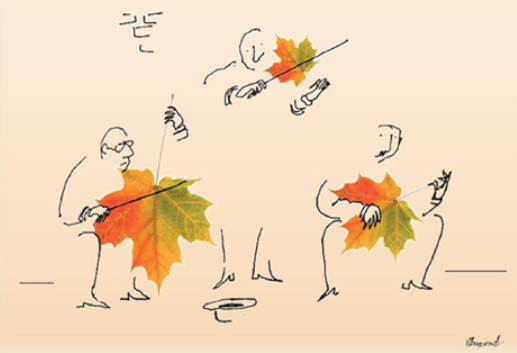 This month's column is based on a report I gave at the recent Local 802 membership meeting and will serve as a fall roundup.
FINANCES & MEMBERSHIP NUMBERS
The good news is that our finances have improved over the last two years. The bad news is that our membership numbers are continuing to decline. Our membership suffered a steep drop in 2020 but is now about 80 percent of what it was pre-pandemic in 2019. Our main sources of income — which are derived from work dues from Broadway and the Lincoln Center orchestras — are in full swing. Freelance orchestra wages have risen steadily over the last three years; however, the total number of services has been decreasing over the past two decades. Also, there are almost 30 percent fewer musicals running on Broadway than there were in 2018. Our total income is projected to be approximately 83 percent of what it was pre-pandemic, but 172 percent over 2020. At the beginning of 2019, we had 65 employees. We now have 49, which has also helped to keep our expenses in check.
I.T.
Our I.T. department has been hard at work updating our systems and finding better ways to do business. We are pricing out moving to the cloud, which may happen as soon as the next few months. This will allow us to access data from anywhere and anytime, which eliminates the need to purchase expensive devices. We will also be able to cease purchasing full desktops and avoid server storage replacement costs. We are tightening up our I.T. security and are testing a new disaster recovery plan.
CONCERT DEPARTMENT
This past July, we came to an agreement with the Westchester Philharmonic that contains approximately 10 percent in increases over three years. Also in July, we renewed the Hora Decima contract for three years at the single engagement rate in effect at the time of service. We just finished a one-year agreement with the Center for Contemporary Opera, which signed on to the single engagement ballet/opera scales. The musicians of NYGASP recently ratified a three-year agreement that features an 8 percent increase in year one and 4 percent in each of the next two years. We now are going into negotiations with Orchestra Lumos (formerly Stamford Symphony), Little Orchestra Society, Mostly Mozart and — at long last — Orchestra of St. Luke's.
I have more good news. After nearly four years with minimal staffing in the Concert Department, we've hired a concert rep to help serve you better. His name is Anthony Pellino and he comes with a wealth of experience in organized labor. You can reach him at apellino@local802afm.org or (212) 245-4802, ext. 236. (I also work with my wonderful assistant, Chelsea Vargas, at cvargas@local802afm.org.) I'm looking forward to introducing you to him, and many of you met him at our recent classical musicians' forum. We talked about the New York Pops contract, which expires next year. As you know, our single engagement classical rates are based on the outcome of that negotiation, so it's important to start thinking about it now. We discussed the value of having bylaws in our freelance orchestras and how to formulate them. Also at the forum, we welcomed Amanda Swain, the vice president of the Regional Orchestral Players Association. Local 802 hasn't had a ROPA member orchestra since the demise of the Long Island Philharmonic several years ago. I encourage you to consider membership for your orchestra; contact me for details.