A tribute to Gilda Glazer
Volume 122, No. 1
January, 2022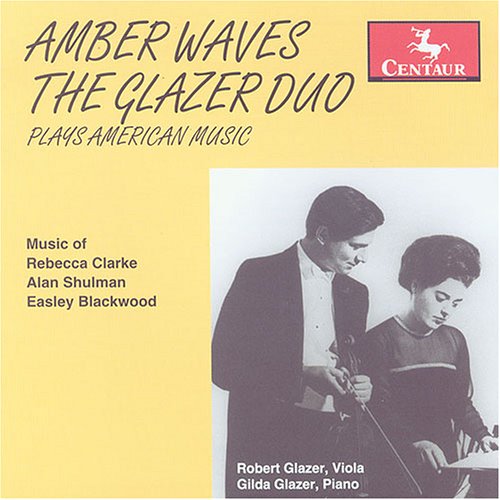 The pianist Gilda Frishberg Glazer, a member of Local 802 since 1960, died on March 30, 2020 at the age of 85. She had performed as the Glazer Duo with her husband Robert, a fellow Local 802 member, who died in 2012. In addition to working as a performing musician, Gilda was a trained lawyer and also taught at the Hartt School of Music and elsewhere. She was the orchestral pianist at the Chicago Symphony's summer home (the Ravinia Festival), where she once performed under Stravinsky. She also performed with the St. Louis and Pittsburgh Symphonies. Gilda is survived by her brother-in-law Edward Saloman, sister-in-law Joyce Bowman, and her cousins Mindy Greenberg, Harvey Ross and Norma Ross. In tribute to Gilda's memory, we present below the eulogy delivered at her funeral by Steven Sirbu, the rabbi of Temple Emeth in Teaneck (reprinted with permission) and personal reminiscences by Gilda's sister-in-law Joyce Bowman and Gilda's cousins Harvey Ross and Mindy Greenberg. Scroll down for tributes…
---
Memories of Gilda Frishberg Glazer (Gilda bat HaRav Naftali)
(Eulogy delivered on April 1, 2020 by Rabbi Steven Sirbu)
We are just a week away from Passover, the celebration of our redemption. In so many ways, our gratitude to God is expressed through music. We sing at the seder. We sing in the synagogue. And on the seventh day of Passover, we reenact the song that our ancestors sang as they crossed through the sea. At each of the high and low times of our calendar and of our history, our music has served to help us express our feelings and our faith.
Gilda Glazer knew well how music could shape the soul and give meaning to the human experience. She shared her talent on the piano in countless venues around the world — from Hartford to Tanglewood to Europe to Carnegie Hall — sometimes as a soloist and sometimes as in partnership with her husband Bob.
When Gilda first joined Temple Emeth, she shared a little of her story with me. She was so proud to be the daughter of a rabbi. Though he had died many years earlier, she still had many of his books in her home.
And of course she shared about her musical background. She offered to share her talent with Temple Emeth. When our volunteer choir director had a health issue in our family, Gilda agreed to perhaps the hardest job — to be an understudy conductor in case the director had to be absent. Gilda was happy to oblige. One day I sat in on a rehearsal. The regular director was conducting and Gilda was learning the music by serving as the accompanist that evening.
I'll be honest. Gilda looked a little small behind that keyboard. But when she began to play, her mastery became evident. As her fingers touched the keys, that little piano bench became a throne and the keys her subjects.
Gilda came to Friday night services frequently. She always greeted me with a smile, and had a kind word for everyone. When I would see her at the Oneg Shabbat following the service, she was always engaged in conversation with other Temple members — her cousin Mindy was usually among them — often leaning forward to show her interest in what they had to say. I would often see her laugh in this setting by tilting her head back.
At Temple Emeth, Gilda will be remembered for her kind spirit, her commitment to Judaism and her love of music. Those who knew her best will also remember her devotion to her beloved Bob. It gives me a measure of comfort that she will lie next to him for eternity. The Glazer Duo has been reunited, and as we sing again this Passover, we can think of Gilda mastering those keys as we celebrate our gifts from God.
Zichrona livracha — May her memory be a blessing. Amen.
— Rabbi Steven Sirbu
Keep scrolling down for additional tributes…
---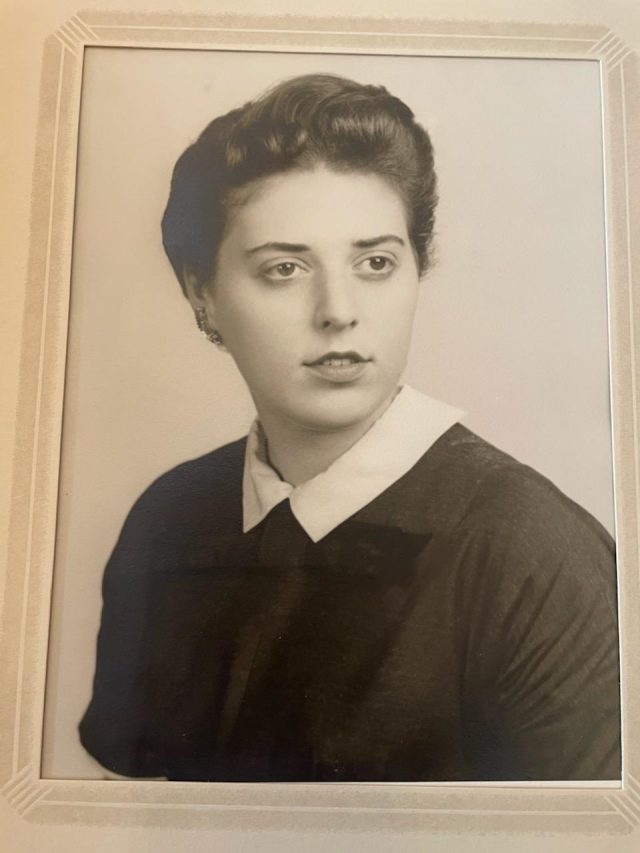 Reminiscences by Joyce Bowman
Gilda was my sister-in-law, but she was like the sister I didn't have. She was very intelligent, very independent and we were very close. We held the same views on many things and I miss her terribly. She was wonderful.
Reminiscences by Harvey Ross
I have fond memories of my cousin Gilda and her sister Ora for their generosity of spirit and kindness. When I was about 8 years old, my parents used to pack my accordion in the car trunk so that I could perform for the relatives. One day we went to cousin Gilda's home. She and Ora were already family music legends, and so I was a bit reticent about performing. I took out my sheet music of "Lady of Spain" and performed an O.K. rendition. Their approval and encouragement were very generous. It made me feel good even though I knew their compliments far surpassed my ability. That's how they were. It is quite understandable why each became inspirational teachers.
Reminiscences by Mindy Greenberg
I knew Gilda from Temple Emeth in Teaneck, but many years prior to that, my parents had been good friends with Gilda and her husband Bob in Anderson, Indiana. (I was technically Bob's second cousin but we all called each other cousins.) They had much in common since my father had a master's degree in piano and my mother had a master's degree in theatre and education. Gilda told me that she and Bob traveled to different counties to perform. I heard her perform at Carnegie Hall where she played a tribute for Bob after he died. It was nice to see Gilda at services at Temple Emeth. I'm glad we were able to connect and hear stories about her fun times in Indiana with my parents. They all shared their love of the arts, which runs in our family (including me).