Honey and Liquid Fire
African-American composers and the classical tradition
Volume CIX, No. 2
February, 2009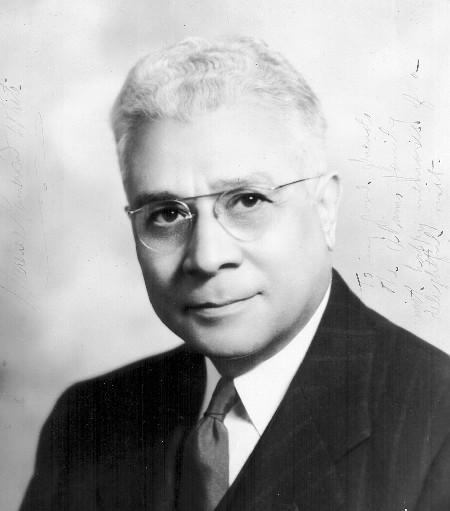 Clarence Cameron White
Put the words "music" and "Harlem Renaissance" into a web search engine and you'll learn of the triumph of jazz and of bandleader Duke Ellington — one of the most prolific composers in American history. Indeed, jazz achieved the goals of Harlem's Renaissance in using art as a political tool to demonstrate that African Americans deserved equality. As it found increasing commercial and aesthetic success in the 1940's and 50's, jazz (like rhythm 'n' blues, Motown, and rap to come) helped place black music into the heart and soul of American life. The power of black composers to sound a passionate expression of human experience has spoken deeply to many, while penetrating barriers of race, ethnicity, and class. As Harlem's young poet Langston Hughes wrote in his 1947 poem "Trumpet Player":
the music
from the trumpet at his lips
is honey
mixed with liquid fire.
the rhythm
from the trumpet at his lips
is ecstasy
distilled from old desire —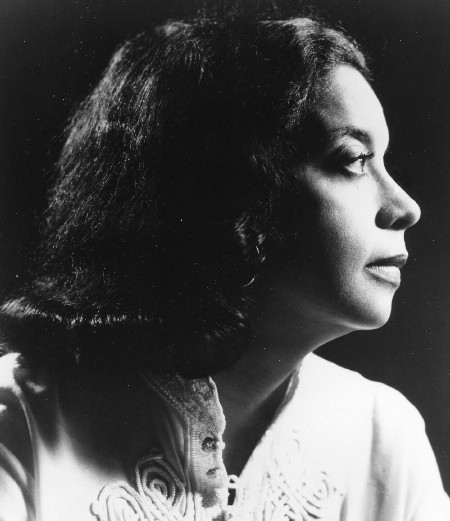 Natalie Hinderas
Yet, the tale of jazz as the triumph of Harlem's Renaissance makes sense only in retrospect. Harlem's intellectuals at first rejected jazz because it perpetuated minstrel stereotypes. Ellington, for example, initially performed "jungle music" for risqué floorshows at Harlem's whites-only Cotton Club. Its plantation-themed decoration recalled the days of slavery when blacks were bought and sold as commodities, not celebrated as artists. Classical music, therefore, was thought to be the more powerful political tool. At the top of the 1920s cultural hierarchy, the abstract, seemingly non-commercial genre offered the opportunity to show that African-American musicians deserved a place not only at the Apollo Theatre on 125th Street, but in Midtown's Carnegie Hall as well. Despite the remarkable story of the Renaissance's classical composers, however, music history more often than not has remained silent on their accomplishments.
Harlem Renaissance composers wrote for a broad audience in classical music's romantic vernacular, rather than imitate the avant-garde trends of the day (say, Schoenberg's serialism). Success came surprisingly quickly in three new symphonies: William Grant Still's "Afro-American Symphony" (1930, performed by Howard Hanson and the Rochester Philharmonic), Florence Price's "Symphony No. 1" (1932, Frederick Stock and the Chicago Symphony), and William Levi Dawson's "Negro Folk Symphony" (1934, the Philadelphia Orchestra under Leopold Stokowski). These pieces placed African-American composers at the forefront of American classical music. Still's symphony, in particular, (the first of five he wrote) has earned a place in the U.S. repertory, often being performed in February's black history month, but meriting a spot on any program. Still sounds a response to the call of Antonín Dvorák's "New World Symphony" (1893), as the Czech composer had proclaimed African-American music to be the vehicle for a distinctly American classical voice. The "Afro-American Symphony" begins with a blues-based English horn solo that celebrates the spiritual melody of Dvorak's famous second movement (also featuring English horn), while asserting the right of black composers to speak for themselves.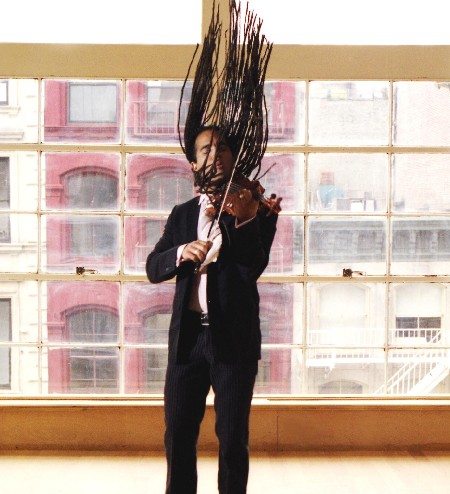 Daniel Bernard Roumain
In the 19th and early 20th centuries, the symphony represented the pinnacle of achievement in classical music, yet black composers also were active in opera and wrote a wide variety of original vocal and instrumental works as well. Solo and chamber music, although not as likely to be celebrated by the mainstream press, held the advantage of more frequent performances. Renaissance composers thus poured some of their greatest inspiration into these more intimate genres. Many were keyboardists, who honed their craft on solo works, such as Price's "Adoration" (organ) or Nathaniel Dett's "In the Bottoms" (piano). Chicago composer Margaret Bond's song cycle for medium or high voice "Three Dream Portraits" (1959), particularly the songs "Minstrel Man" and "I, Too," interpreted Hughes' poetry to offer powerful insight into the human experience. In 1927, violin virtuoso Clarence Cameron White (born in Clarksville, Tennessee) composed Levee Dance (Op. 27, no. 2), which soon entered the repertoire of Jascha Heifetz. It features outer jazz-inspired sections that frame a dramatic central episode based on the spiritual "Go Down Moses" and appears on several recordings made by the renowned Lithuanian master. Still's Ennanga for string quartet and harp powerfully evokes the traditional African harp. Even Virgin Island bandmaster Alton Augustus Adams contributed to this black arts movement: his march, "The Governor's Own" (1921), was featured by John Philip Sousa at Willow Grove as well as the Goldman Band in Central Park.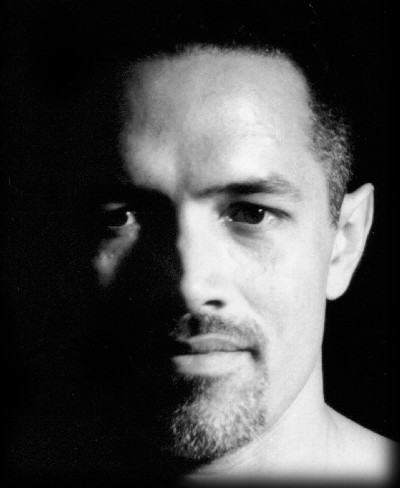 Michael Abels
Although the Great Depression interrupted Harlem's Renaissance, African-Americans have continued to compose in the classical tradition, even as news of their efforts has been eclipsed by other genres. Pianist Natalie Hinderas brought the stylistically diverse work of the next generation of black composers, such as George Walker, Arthur Cunningham, and Talib Rasul Hakim, to new listeners with her pioneering recording "Piano Music by African-American Composers" (1970). Hakim's "poetic-philosophical sketch" called "Sound-Gone" (1967) stands strong against any 20th-century experimental composition, while Cunningham's Engrams (as well as his recently rediscovered Harlem Suite) offer an engaging synthesis of classical and jazz. Walker's magisterial "Sonata No. 2 for Piano" showcases a creative voice that goes far beyond the neo-romantic tradition and demonstrates why he became the first black composer to win the Pulitzer Prize for Music (1996). Little known works, such as Coleridge-Taylor Perkinson's "Sinfoniettas" for orchestra and his "Blue/s Forms" for unaccompanied violin, or the songs of Robert Owens (his "Drei Leider" for baritone [Op. 20 on Hesse] or bass [Op. 47 on Hofmannsthal], for example), offer great musical rewards to performers and listeners alike.
Today, a new generation has taken on the Renaissance mantle. Michael Abels' symphonic essay "Global Warming" and the string quartets "Rosa Parks" by Daniel Bernard Roumain and "Hellbound Highball" by Wynton Marsalis continue to reach through and beyond politics to make powerful artistic statements.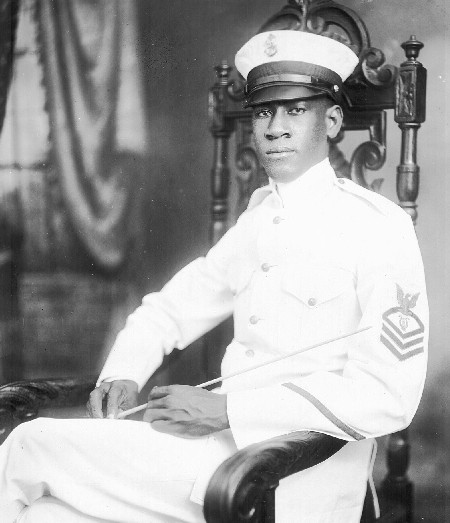 Alton Adams
African-American composers have written great music. What remains to be done is to perform it. Musicians and audiences alike would benefit if this deeply personal and expressive repertory were brought to the concert hall — not only during Black History Month but as part of a comprehensive effort to broaden the repertory. What would begin with the works of the Harlem Renaissance could move into ever growing realms of Asian and Latin American classical music. By celebrating our global culture, classical musicians would not only keep their tradition vibrant and relevant, but enjoy the rewards of some great music. Musicians should never engage diverse music on the basis of political correctness; rather, it is the humanity at stake in such politicized repertories, like the music of the Harlem Renaissance, that inspires composers to transform a personal politics into something profound.
TO LEARN MORE
Although scores and recordings for many of the works discussed here can be found on the Internet, specialized research centers and books offer expertise in locating similar compositions and placing these works in historical context. For further information, see the Center for Black Music Research; the Schomburg Center for Research in Black Culture; "The Music of Black Americans: A History," by Eileen Southern; and the "International Dictionary of Black Composers," edited by Samuel Floyd.
Mark Clague serves at the University of Michigan as Associate Dean for Undergraduate Academic Affairs; Director, U-M Gershwin Initiative; Co-Editor-in-Chief, MUSA; Associate Professor of Musicology and Entrepreneurship & Leadership. This article ©2009 by Mark Clague. It was first published in the February 2009 issue of Local 802's Allegro magazine (www.local802afm.org/allegro).