In Brief
Volume CIX, No. 4
April, 2009
CANNED 'CLEOPATRA' IN DALLAS
We don't think Cleopatra would be amused. AFM Local 72-147 (Dallas-Ft. Worth) is protesting the use of canned music in the ballet "Cleopatra." The Texas Ballet Theatre paid $30,000 for the National Ballet of China to record a tape of the score instead of hiring live musicians. This is at the same time that the theatre still owed musicians tens of thousands of dollars for services performed last season.
The company's canned music policy killed weeks of work that have hurt professional musicians and cheapened the art form, outsourcing not only musicians' jobs, but culture as well. With an empty orchestra pit, consumers won't be getting what they've paid for.
"By using recordings, the Texas Ballet Theatre is cheating its patrons out of a legitimate ballet experience and is committing artistic fraud," said Dallas local president Ray Hair. "We're inviting the public to join our protest and boycott the company until musicians return to the orchestra pit."
Send a message of protest at www.MusiciansDFW.org. Click on "Ballet Crisis" from the left-hand sidebar.
---
MONEY WAITING FOR YOU?
Musicians: you could have money waiting for you that you don't know about. Some scenarios include:
• If you played on a union recording session for a record or a film.
• If your music was broadcast digitally on the Internet.
It's easy to check, just click the link and check out the page: "IS THERE MONEY WAITING FOR YOU?"
It's that simple. You'll be glad you did — especially if it means a hundred or a thousand dollars to pick up!
---
SUPPORT FELLOW MUSICIANS
Musicians help musicians. Many Local 802 members run their own businesses and offer all kinds of services. These members purchase ads in Allegro — especially on page 22. Check out what they have to offer — and support fellow musicians during the recession! If you want to buy an ad yourself, you can reach thousands of professional musicians for as little as $34. Contact Allegro editor Mikael Elsila at Allegro@Local802afm.org or (212) 245-4802, ext. 179.
---
BROADWAY HEALTH BENEFITS INCREASE
Health contributions for Broadway musicians increased substantially on March 2, as the current Broadway agreement entered its third year. The contribution for each chair rose to $218 per week, or $27.25 per show.
Health credits for rehearsal and audition work also rose sharply: to $18 per service of two hours or less, and a maximum daily rate of $36. The weekly ceiling rose to $190.
There were no increases in salary in the current period. Wage increases were deferred in the third year of the agreement to allow for these substantial increases, to ensure that the health plan remains adequately funded.
---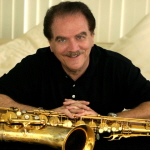 CONGRATULATIONS, VINCE TROMBETTA!
A member of Local 802 is now the president of Local 47 (Los Angeles). Our congratulations to Vince Trombetta, a member of Local 802 since 1960. During his years in New York, Vince was the composer, arranger and woodwind player on the Mike Douglass show where he wrote or arranged feature pieces for guests Chuck Mangione, Michel Legrand, Tony Bennett, Johnny Mathis, John Lennon and a host of others.
He moved to L.A. when Mike Douglass moved to the West Coast and while there worked on a host of film scores.
Vince also has served as head of the saxophone department and taught composition at the Philadelphia College of Performing Arts, where his students included Michael Brecker and Stanley Clarke.
Before being elected president, Vince served as Local 47's vice president for 4 years.
Local 802 offers our best wishes to Vince Trombetta in his new position.
---
UNION GETS VIDEOGAME MENTION
The award-winning industry site www.Music4Games.net recently gave a major nod to music recorded in New York City, with union musicians and under a union agreement. The videogame "Tom Clancy's HAWX: High Altitude Warfare" featured A-list musicians from the New York Philharmonic and the Met Opera. The music was composed by Tom Salta and the session took place at Legacy Studios under one of the AFM videogame agreements. Allegro published a full-page story "Game On!" in the June 2008 issue.
---
CAN YOU HELP?
Local 802 is still trying to track down producer Charles West and his company Vanjo Productions for $29,342.28 in wages and benefits owed to copyists for work performed in 2007 on Mr. West's Off Broadway production "If This Hat Could Talk." If you have any information, contact Harvey Mars at JurMars566@aol.com or (212) 765-4300.
---
CARD CHECK UPDATE
The Employee Free Choice Act was introduced in the House of Representatives and Senate on March 10, launching the legislative battle to restore workers' freedom to form unions and bargain for a better life. It's a great day for working families and a sign of the change that America voted for last fall. Sen. Tom Harkin (D-Iowa) and Rep. George Miller (D-Calif.) announced the bill's launch at the Senate, along with workers whose struggles to form unions illustrate the need to give workers, not bosses, the ability to choose how to form a union, as well as a guarantee of a contract and protection from employer intimidation, coercion and firing.
---
CHILD CARE FOR KIDS
If you have children, they may qualify for New York's Child Health Plus health insurance plan, which costs no more than $40 a month for each child. For details, contact the Musicians' Assistance Program at (212) 245-4802, ext. 180.
---
LIABILITY INSURANCE
If you're a bandleader, you may be asked to show that you have liability insurance for your band when you play at a hotel, catering hall or other venue. Local 802 offers liability insurance through its payroll service at reasonable rates. For more information, call (212) 245-4802, ext. 175.