In Brief
Volume CIX, No. 7/8
July, 2009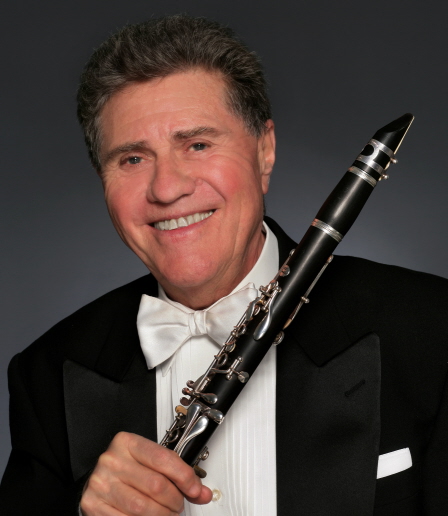 Photo by Chris Lee
GOING OUT IN STYLE
New York Phil clarinetist sets Guinness record
New York Philharmonic Principal Clarinet Stanley Drucker, who will retire from the orchestra at the end of the 2008-2009 season concluding a 60-year tenure, has set a new Guinness World Record for the "Longest Career as a Clarinetist."
The record was announced following Drucker's performance on June 4 of Aaron Copland's Clarinet Concerto – a work he has now performed with the Philharmonic 60 times.
Drucker also received a proclamation from the New York City Council, presented to him by Councilmember Gale A. Brewer, for his "excellence and musical artistry, as well as for freshness and joy in performance, throughout an unprecedented 60-year tenure as a member of the New York Philharmonic."
In addition, Drucker was named an Honorary Member of the Philharmonic-Symphony Society of New York. The honor, created in 1843, has been given to eminent composers, such as Felix Mendelssohn and Igor Stravinsky; past music directors, including Theodore Thomas and Leonard Bernstein; and even U.S. Presidents, including Harry Truman. Mr. Drucker is the first Philharmonic musician in modern history to be so honored.
Stanley Drucker, who has achieved the longest tenure of any musician in the history of the New York Philharmonic, has been heard by more than 40 million people in the course of his 60-year tenure, having played in more than 10,000 concerts – 70 percent of all Philharmonic concerts since the orchestra was founded in 1842.
Drucker is the subject of a current New York Philharmonic Archives exhibition, "60 Years with the Philharmonic: Celebrating Stanley Drucker," which displays photographs, programs, manuscript excerpts from John Corigliano's Clarinet Concerto – written for and premiered by Mr. Drucker with the Philharmonic – and video excerpts of Drucker performing around the world. The exhibition is located on the east side of the Grand Promenade of Avery Fisher Hall and will be on view through Aug. 25.
Drucker has been a member of Local 802 since 1945.
Stanley Drucker will be interviewed by Local 802 member Howard Heller in the next issue of Allegro.
---
TWO BYLAW RESOLUTIONS PASS
According to a new bylaw passed by a majority of those present at the June 10 membership meeting, Local 802 officers and members of the Executive Board and Trial Board may no longer simultaneously hold a staff position at the union. For many years, the union's bylaws have allowed staff members to hold an office while keeping their staff jobs. Tina Hafemeister, Bill Crow and Jay Schaffner were three of the most recent Executive Board members who also held staff positions at the union. The new bylaw rejects such simultaneous positions.
Members also voted to lower the quorum for a membership meeting to 95, down from 125. Supporters cited the fact that Local 802's membership has decreased while the quorum requirement has remained steady. Those opposed said that the lower quorum will allow for a small number of members to make major policy changes that will affect the entire membership.
The meeting also voted to elect a special trial committee to determine if members of the Executive Board acted improperly when they conducted a procedural review of charges earlier this year.
The following will serve as the official notification and publication of the bylaw changes:
Bylaws Adopted at the June 10, 2009 Membership Meeting
1. Local 802 officers and members of the union's Executive and Trial Boards shall not be employed in staff or non-elected staff supervisory positions during their terms in office. Any staff member or non-elected staff supervisor who chooses to run for Local 802 office shall, if elected, terminate his or her employment as a staff member.
2. Article VII, Section 5: A quorum of ninety-five (95) members in good standing shall be necessary for a membership meeting.
---
NEW DEAL FOR NYCO
The New York City Opera Orchestra has ratified a new two-year contract. Gains include a 3 percent wage increase in the second year of the agreement and substantial improvements in health care coverage.
The orchestra accepted a reduction in the number of guaranteed weeks for the duration of the contract, which hopefully will enable the NYCO to get on a more secure financial footing. There was also agreement on expanded noncommercial media and promotional usage that will allow the company a presence both on the Lincoln Center Campus and in local media. It will also permit NYCO to make full use of the new media capabilities of the renovated Koch Theatre.
As has been done for the past four contract talks, the negotiating committee and management bargained directly. Though both sides had the advice of counsel, no attorneys were present for negotiating sessions. This method has been positive and produced successful contracts since 1994.