A tribute to Joseph Carbone
Volume 121, No. 6
June, 2021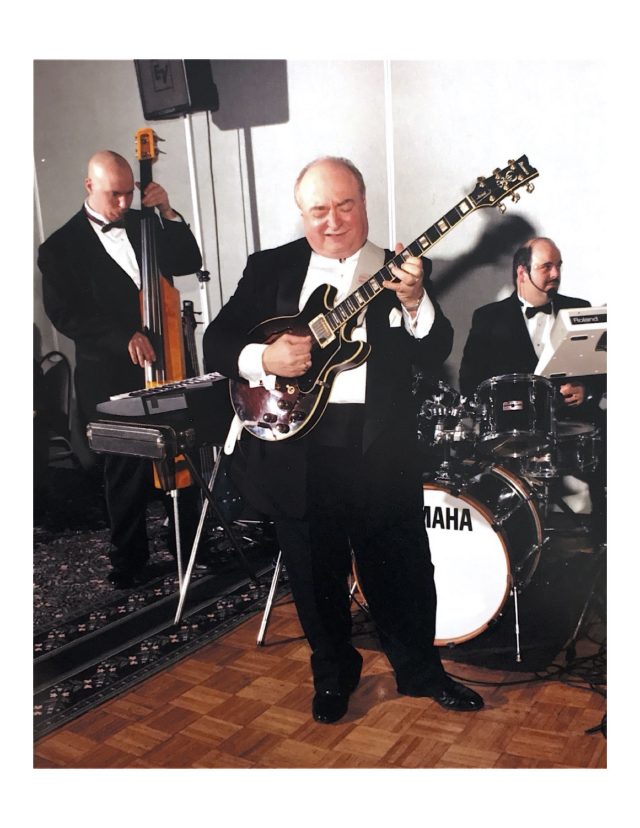 Joseph Carbone, a member of Local 802 since 1963, died on Nov. 5, 2020. He was a virtuoso guitarist and accompanist, dedicated educator, and respected business owner. A lifetime study of the Great American Songbook developed his harmonic mastery of the instrument. His knowledge of thousands of songs afforded him the opportunity to work with renowned artists such as Joe Pass, Ben Vereen, Patti Page, Frankie Laine, Bobby Rydell, Fabian, Frankie Avalon, Cab Calloway, and Sammy Davis Jr. During his career, he performed on the Daytime Emmy and Clio shows and entertained a host of elected leaders, including President Bill Clinton, Secretary of State Hillary Clinton, Governor Mario Cuomo, Governor George Pataki, and Mayor Rudolph Giuliani. Mr. Carbone provided entertainment for veterans and received a proclamation from the New York State Senate, as well as several certificates of recognition from various American Legion Posts for donating his service and time. He also donated services for other organizations, including the American Cancer Association and the Music Heals the Heart Foundation. Additionally, he received an award from the American Guitar Museum for his support of the arts.
Mr. Carbone graduated from C.W. Post. He began his teaching career at Five Towns College, where he ultimately served as chair of the music division and was influential in building the school's guitar department. He earned several honors from the college, including the Guitar Department Award for outstanding artistic achievement in the performing arts, the Presidential Award for outstanding musical achievement and educational service, and even an honorary doctorate. Additionally, he taught music at Nassau BOCES as well as his alma mater, C.W. Post. One of his final teaching posts was at Columbia Grammar and Preparatory School in Manhattan, where he was best known for his charismatic personality and impeccable sense of style.
Mr. Carbone cared deeply for all of his students throughout the years. He felt the most important duty as a musician was to provide opportunities for young artists to discover their own talent and creativity. The Joseph Carbone Young Guitarist Scholarship was set up to award to a student who shows promise as a musician and demonstrates a love of guitar. If you would like to donate to this fund, please click here.
He is survived by his wife Nancy Brill, his children John, Marie (and her husband Hank), Terry (and his wife Carrie Ann), Joanna (and her husband John), and 12 grandchildren.