Labor History Month Calendar
Volume 111, No. 5
May, 2011
For more events and to get a complete, downloadable calendar, see www.NewYorkLaborHistory.org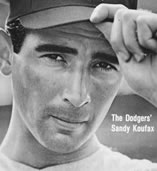 JEWS AND BASEBALL: AN AMERICAN LOVE STORY
Narrated by Dustin Hoffman
Thurs., May 19, 6 – 9 p.m.
Film screening/discussion with filmmaker Peter Miller & sports columnist Dave Zirin. Contributions of Jewish major leaguers are interwoven with stories of immigration, assimilation, bigotry, heroism, the passing on of traditions, & the shattering of stereotypes. Narrated by Dustin Hoffman, interviews with Al Rosen, Kevin Youkilis, & Hall of Famer Sandy Koufax. Co-sponsored by New York Labor History Association and LaborArts.org. FREE! NYU/KJCC screening room, 53 Washington Square South, NYC 10012. 212.998.2636. www.NewYorkLaborHistory.org.
BENEFIT CONCERT FEATURING PETE SEEGER
Fri., May 13, 8 p.m.
Pete Seeger, Peter Yarrow, Brooklyn Women's Chorus, Elise Bryant, Judy Gorman, Bev Grant & the Dissident Daughters, Dave Lippman, George Mann, & the NYC Labor Chorus will perform to raise money for labor singer Anne Feeney who is battling small-cell lung cancer. Martin Luther King, Jr. Labor Center Auditorium, 310 West 43rd Street, NYC 10036. $25 suggested minimum (purchase tickets online through PayPal at www.annefeeney.com)
LABOR HISTORY BOAT TOURS!
Boat tour of Brooklyn
Tues. May 24, 6:15 p.m.
Hidden Harbor Tour sails by the former Brooklyn Navy Yard, Red Hook Container Terminal, Atlantic Basin, & Erie Basin, home of Hughes Brothers Barges & Reinauer Tugs. Bush Terminals. $29, Srs.: $22, Children: $15. Embarking & debarking from Pier 16, Fulton St., NYC 10038. 212.757.1600. www.workingharbor.com
Boat tour of Newark, New Jersey
Tues., May 10, 6:15 p.m.
Hidden Harbor Tour explores the Kill Van Kull, passing tug yards, oil docks & marine repair facilities, the giant container ports of Newark Bay, Port Newark & Port Elizabeth, and the Military Ocean Terminal. $29; Srs.: $22; Children: $15. Embarking & debarking from Pier 16, Fulton St., NYC 10038. 212.757.1600. www.workingharbor.com
THE TRIANGLE SHIRTWAIST FACTORY FIRE:
ONE HUNDRED YEARS AFTER
528 LaGuardia Place, NYC 10012
Through May 19
Tu., Wed., Fri. Noon – 5 p.m., Thurs. 2 – 7 p.m.,
Sat., Sun. 1 – 4 p.m.
Draws on historical photographs, archives & artifacts to tell the story of the 1911 fire & a century of struggle by the International Ladies Garment Workers Union & progressive & radical reformers to improve working conditions in the clothing shops. FREE! 212.998.2630
LIVING UNDER THE TREES
American Labor Museum
Botto House National Monument
83 Norwood St., Haledon, NJ 07508
Wed. – Sat. 1 – 4 p.m. or by appointment.
Photographs & narrative panels by David Bacon chronicle conditions of California farmworker communities — showing situations of extreme poverty, but also farmworkers questioning unfair work conditions, working for better housing & making critical decisions about their community. $5. Srs.: $3; Children under 12: free. 973.595.7953. www.labormuseum.org
HARLEM POSTCARDS
The Studio Museum in Harlem
144 West 125 St. NYC 10027
Through June 26
Throughout the 20th century, Harlem has been a beacon of African-American history & culture. Postcard images show the Apollo Theater, Abyssinian Baptist Church, & Malcolm X Corner (125th St. & 7th Ave.) Contemporary artists Matthew Day Jackson, Jeanne Moutoussamy-Ashe, Demetrius Oliver & Hank Willis Thomas reflect on Harlem. $7; Srs., Students: $3; Under 12: free.
INHERENTLY UNEQUAL: THE BETRAYAL OF EQUAL RIGHTS
BY THE SUPREME COURT, 1865-1903
Thurs., May 26, 6:30 p.m.
Speakers: Lawrence Goldstone, author, "Dark Bargain: Slavery, Profits, and the Struggle for the Constitution"; Eric Foner, author, "The Fiery Trial: Abraham Lincoln and American Slavery"; Khalil Gibran Muhammad, incoming Director, Schomburg Center for Research in Black Culture. Panelists discuss court decisions after 1883 — ending black progress made after the Civil War — & how Jim Crow policies came to be. $20. New York Society for Ethical Culture, 2 West 64 St., NYC 10023. 212.485.9205. www.nyhistory.org
THE LABOR HISTORY OF PATERSON, NEW JERSEY
Wed., May 11, 9 a.m. – 1 p.m.
Bus tour of Paterson's historic sites with actor Napoleon N. Zivkovic as guide to the city's labor & immigrant history through music, oral history, & literature. $75. Includes lunch under the grape arbor. American Labor Museum/Botto House National Monument. 83 Norwood St., Haledon, NJ 07508. 973.595.7953. labormuseum@aol.com.
HOW THE CIVIL WAR CREATED A NATION
Tues., May 17, 6:30 p.m.
Book signing. Author David Goldfield discusses NYC during the Civil War — economic boom, impact of Irish immigration on Union sentiment in the city, & response to the 1863 draft riot. $20; Students, Srs.: $15. Lower East Side Tenement Museum. 108 Orchard St., NYC 10002. 212.982.8420. www.tenement.org.