Let's Come Together with the Courage to Resist
President's Report
Volume 117, No. 8
September, 2017
Summer is almost over and I want to touch base with everyone about the latest union updates. But first,  we need to look back on one of this summer's tragedies. In August, neo-Nazis and white supremacists marched on Charlottesville, Virginia. As everyone knows, the chaos resulted in three deaths. Richard Trumka, the president of the AFL-CIO, released a statement that said, in part: "This racism and bigotry is the worst kind of evil in our world and does not represent the true values of America. The true values of our country, values like equality and solidarity, are what have always overcome the most abominable prejudices. Any response must begin with our leaders, starting with President Trump, acknowledging this for what it is: domestic terrorism rooted in bigotry. My heart goes out to the victims, especially the family of those who lost their lives, including a young woman named Heather Heyer and state troopers Lieutenant H. Jay Cullen and Berke M.M. Bates. I pray for everyone's safety. The labor movement condemns this domestic terrorism and remains committed to eradicating the despicable causes of hatred and intolerance."
I endorse President Trumka's statement and want to reaffirm that Local 802 is part of a larger movement that fights for justice and tolerance. Luckily, I know in my heart that a vast majority of Americans want to live in peace with each other. And I know that the spirit of humanity and community will prevail in this country. Let's all do our part to add love to the world with our music and our political courage.
UNION UPDATES
Over the summer, I attended the annual conference of the Regional Orchestra Players' Association. An interesting focus was diversity in our symphony orchestras. Guest speaker Weston Sprott of the Metropolitan Opera Orchestra presented a program called "Actionable Strategies to Make Your Orchestra More Diverse and Inclusive." What I was able to take away from this was that more work needs to be done on a societal level. We are facing the reality that not all people have the same opportunity to pursue a career in an orchestra. More needs to be done to ensure that current roadblocks get knocked down, whether it's about arts education for all or even the availability of musical instruments for our children. There was also a very useful presentation by the AFM's Symphonic Services Division on internal organizing. As more cities find themselves losing unionized labor due to right-to-work laws, it becomes increasingly more difficult to navigate the various issues that we face in the world of collective bargaining.
I also attended the conference of the Theatre Musicians Association. This was a more report-oriented conference. It's always good to hear how things are going on the road as well in the various cities that host Broadway shows. Local 802 Theatre Committee Chair Jan Mullen was present to give a report on Broadway and I presented a general state of theatre in New York City. Once again it was a well-attended and informative conference.
The Canadian Conference of Musicians was held In Hamilton, Ontario this summer. To open the conference, the new officers' training program was introduced for the first time in Canada. It has become increasingly critical that officers of AFM locals have the training needed to better represent and defend their members. This program, the product of a resolution from the last AFM convention, is proving to do just that. Whether it's about collective bargaining, duty of fair representation, or even the filing of grievances, the AFM is committed to giving all officers the tools needed to effectively represent musicians.
BROADWAY IS BOOMING
The Broadway League reported earlier this year that the most recent season was the highest-grossing in Broadway history, with grosses topping $1 billion! Attendance topped 13 million for the third season in a row, and attendance is up 14.7 percent from four seasons ago. It was also second-best attended season on record. Broadway attendance topped those of the ten professional New York and New Jersey sports teams combined. (Broadway beat the sports teams by over 2.6 million in attendance.) During the season, 20 musicals opened, which included 13 originals, six revivals and one return engagement.
WELCOME AND GOODBYE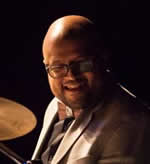 We recently welcomed Alvester Garnett and Wende Namkung as our newest members of the Executive Board. Both were appointed by the board to take over vacant seats. A graduate of Virginia Commonwealth University, Alvester Garnett moved to New York in 1993, where he worked in the bands of legendary jazz vocalists Betty Carter and Abbey Lincoln. He has also played with Harry Belafonte, Wynton Marsalis, Dee Dee Bridgewater, Benny Golson, Regina Carter, Dianne Reeves, Patti LaBelle, Fantasia Barrino, KD Lang, Vanessa Williams, Stefon Harris, Papo Vázquez, Steve Turre, Teddy Edwards, Cyrus Chestnut and Charenee Wade, to name a few. He was the principal drummer on "After Midnight" and "Shuffle Along," both on Broadway. Alvester always brings joy, respect and passion to his music. He is also a longtime volunteer and board member of the All Stars Project of New Jersey, an inner-city youth development program.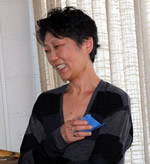 Wende Namkung was born in Seattle to Korean immigrants. She began studying the piano with Ken Benshoof at age five. Two years later, she switched to the violin, studying with Richard Ferrin, Serge Kardalian and Vilem Sokol. She tells us that two of her main inspirations were David Oistrakh's recording of the Sibelius violin concerto and the violinist Kyung Wha Chung. (Chung's parents ran a Korean restaurant in Seattle and were family friends.) Leaving home at 17, Wende went to study with Zaven Melikian at the San Francisco Conservatory and then to the New England Conservatory as a student of Dorothy DeLay. Upon graduation, she became a member of Sinfonica della RAI di Torino in Italy. After two years there, she settled in New York City and began freelancing. She is currently a member of the American Symphony Orchestra and Westchester Philharmonic. She also plays regularly with the New Jersey Symphony, New York City Chamber Orchestra, Stamford Symphony and American Composers Orchestra. Wende, who has been a member of Local 802 for over 30 years, says she looks forward to serving on the Executive Board.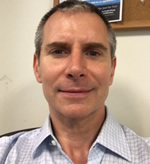 We also welcome Mike Ryan as our newest theatre rep. Mike graduated from the University of Cincinnati with a bachelor's degree in sociology and a concentration in communications. After working as a caseworker for the Department of Human Services, Mike moved to New York to work in film production. He worked first for SAG-AFTRA as a field rep, then for the Directors Guild of America, where he helped organize independent filmmakers. Mike will continue to fight for artists' rights here at Local 802, where he will work with musicians and employers in nonprofit musical theatre. He can be reached by e-mail or (212) 245-4802, ext. 140.
Finally, we said goodbye to Principal Business Rep Pete Voccola, who just finished 25 years of service to Local 802. Thanks for so many years of devotion to the union, Pete! Please read Andy Schwartz' tribute in the recording vice president's report.
MUSIC & POLITICS
The New York primary election is Sept. 12, and we have a number of endorsements to report. Please see our political endorsements page, and please remember to vote.
The mayor's office recently released its CreateNYC cultural plan. Please see Political Director Chris Carroll's reaction.
LABOR DAY PARADE
The Central Labor Council's Labor Day Parade is Saturday, Sept. 9. Please join us! Local 802 members will meet at 9 a.m. on West 44th Street between Fifth Ave. and Sixth Ave. Look for the band float and the Local 802 banner.
CORRECTION
In the July/August issue of Allegro, there was an error in the caption of the photo of deceased member William Zinn. The year of his birth was 1924, not 1931.