Local 802 announces first primary endorsements
Volume 117, No. 6
June, 2017
Throughout the summer, Local 802 will be announcing endorsements in various city races. These elections directly impact the everyday lives of musicians and all New Yorkers. Our local representatives are our first line of defense against attacks on our values. They are our primary advocates for advancing our neighborhood priorities. The last day to register for the Sept. 12 primary is Aug. 18. This winter, we announced our endorsement of Mayor Bill de Blasio for a second term in office. This spring, we are proud to announce support for two exemplary candidates, Carlina Rivera and Keith Powers.
Local 802 endorses Carlina Rivera for New York City Council District 2 (East Village, Alphabet City and parts of the Lower East Side).
Citing Ms. Rivera's extensive track record as an advocate of affordable housing, as well as her pledge to support efforts to ensure that music festivals and venues receiving public support provide fair pay for musicians, address the city affordable housing crisis and lack of artists housing, the Local 802 Executive Board voted unanimously to support her candidacy in District 2.
"The East Village, Alphabet City, and Lower East Side neighborhoods are hotbeds of live music and have played a vital role in New York City's artistic history. As a proven advocate for affordable housing and the rights of working people, Carlina Rivera is perfectly suited to represent New Yorkers and musicians in an area that is vital to New York City's cultural heritage," said Local 802 president Tino Gagliardi. "Carlina has shown she understands the challenges facing musicians that are all too often exploited and who find it increasingly difficult to live, work and raise a family in New York City. The musicians of Local 802 are proud to endorse her, and look forward to working with her to fight worker misclassification and raise the wage floor for hard-working musicians who drive our local economies and play a crucial role in the health and vibrancy of our communities."
"Local 802 represents the hardworking and talented musicians who are at the heart of our city's cultural scene and arts economy, and I am proud to have their endorsement today," said Carlina Rivera. "We must ensure that the working artists who make our communities and economy strong are treated fairly, and that our city is a place where artists can continue to live and work. I look forward to working with Local 802 in the City Council to prevent exploitation of musicians and to institute policies that will make the music industry a better place to work for all artists."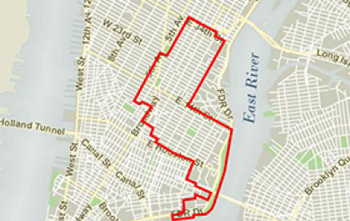 ---
Local 802 endorses Keith Powers for New York City Council in District 4 (Upper East Side, Carnegie Hill, Central Park South, Midtown East, Times Square, Peter Cooper Village and Stuyvesant Town).
 District 4 is home to many of New York City's most prominent performance spaces in New York City – including Carnegie Hall and Radio City Music Hall – as well as many smaller venues vital to the city's live music ecosystem, making the district an important part of the music community and economy.
Mr. Powers' considerable legislative experience working in city and state government, as well as a strong record of advocacy for safer working conditions for nightlife employees, protections for rent-stabilized tenants and strong ties to the community, provided the Local 802 Executive Board with confidence that he will promote legislation and initiatives that allow musicians to live, work and raise their families in New York City. The board unanimously voted to endorse Mr. Powers. (Current Councilmember Daniel Garodnick is term-limited.)
"Keith Powers is a proven advocate for arts workers and the right person to represent a district where live music is thriving. Anyone who attends concerts at Carnegie Hall, Radio City Music Hall or enjoys live music at the countless clubs, bars, restaurants, hotels and performance spaces throughout this district knows how critical our arts scene and New York's world class musicians are to the local economy and to the city as a whole," said President Gagliardi. "I look forward to working with Keith to protect our city's musicians and arts workers, create enhanced opportunities for working musicians and grow the music and arts economy citywide."
"The musicians of Local 802 are the best in the world and are crucial to ensuring that New York City continues to be a worldwide cultural capital," said Mr. Powers. "I pledge to work with them to ensure that the arts in our city remain vibrant and that musicians and arts workers throughout NYC are paid fairly, allowed workplace protections, and can continue to live and raise their families here."