A tribute to Loren Glickman
Volume 121, No. 4
April, 2021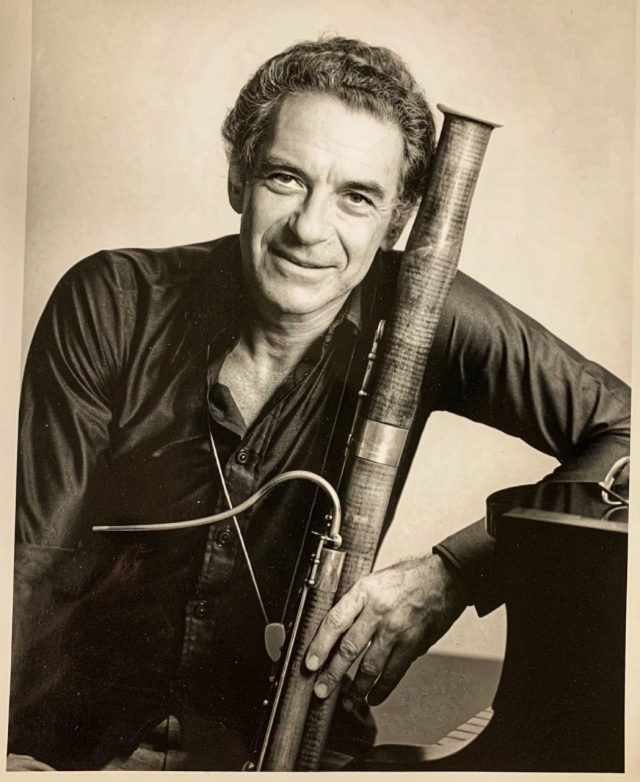 Loren R. Glickman, a bassoonist and a member of Local 802 for almost 80 years, died on Jan. 20. He was born and raised in Cleveland and was a resident of Bergen County resident for seven decades. He graduated from Eastman and was a performer, composer, arranger, conductor, educator and contractor for over 60 years. He was also a writer; his books include "Don't Sqveeze the Bow," "Maestro, Where's the Beat," and "Bassoon Reed Making." Mr. Glickman was a charter member of the Chamber Music Society of Lincoln Center and served as principal bassoonist with the National Symphony, New York City Opera, Mostly Mozart Orchestra, New York Chamber Symphony, Symphony of the Air, Casals Festival, Little Orchestra Society, New York Choral Society and New York Pops. He performed at the White House, United Nations, Aldeburgh Festival and the Spoleto Festival, among other prestigious venues. He recorded chamber music for several labels and toured and gave master classes all over the world. With fellow Local 802 member Mark Popkin, he founded the Glickman-Popkin Bassoon Camp. He taught at Juilliard, Queens College, Montclair State University and the Canadian Youth Orchestra. He is survived by his second wife Lisa Alexander, who is also a member of Local 802; his son Ron; his granddaughters Alexandra and Melanie, and Melanie's husband Emilio.
---
A personal note from Lisa Alexander
Loren will always be my everything. This man inspired so many people with his passion for life. His talent, intelligence, warmth, wit, love and compassion for others was truly off the charts. He gave his all to everything and made you feel as if you were the only one he cared about. He poured his big, giant heart into touching people through music. The bassoon happened to be the vessel which he chose to do this with but it could have been any instrument really. The integrity and commitment with which he lived his life is something we should all aspire to. The loyalty he showed to all his colleagues, students and friends is something one doesn't find today. He had his moments of frustration, anger and disappointment but he never held onto those feelings for too long. He was a dynamic, magnetic person and so many have been lucky enough to be enveloped in his spirit. That's how I know for sure he will live on. His energy is a beacon in this world and it will shine brightly for eternity. I for one will love him forever.
— Lisa Alexander