A tribute to Marilyn Scott
Volume 121, No. 6
June, 2021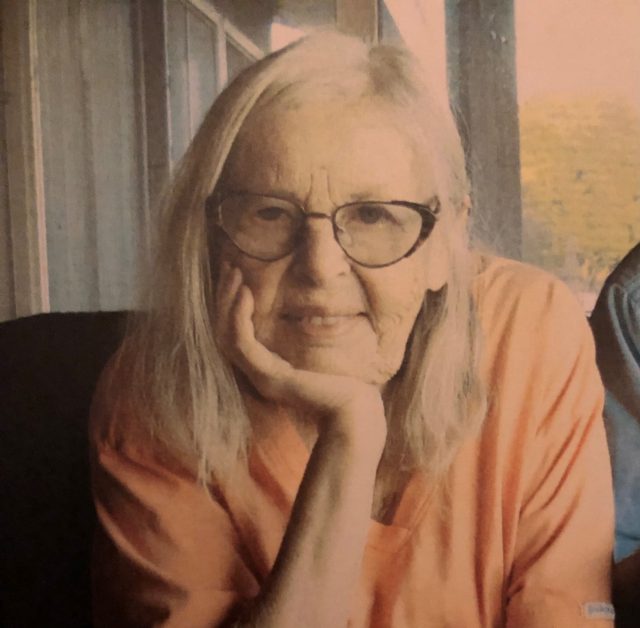 Marilyn Scott, one half of a husband-and-wife songwriting duo, composer of musical commercials and campaign jingles, whose melodies were heard on "Sesame Street" and at Madison Square Garden, passed away peacefully on Monday, January 4, 2021. She had been a member of Local 802 since 1949.
She died from complications of cardiac arrest, with her daughter and granddaughter by her side. She was 96.
Born on June 13, 1924 to Marion Vaaler and Clayton Lang, Marilyn and her brother Clayton grew up in Park Ridge, Illinois. She attended St. Olaf College for one year before meeting her husband, Alan, in the summer of 1943. Marilyn was singing and playing piano at a USO club in Chicago; Alan was training for deployment to the South Pacific. He was, as he puts it, "enthralled by everything about her," eventually persuading her to transfer to nearby Northwestern University. They dated for some months, going dancing and making covert after-hours phone calls, until Alan shipped out that fall.
In the time he was away, it was Marilyn, still a student, who first began writing commercial jingles. While she waited for the war to end, she established herself with a Chicago advertising agency, single-handedly building the foundations of the duo's songwriting career.
Three long years passed, and when the war ended Marilyn knew what she wanted: Marry Alan, and move to New York City. They married in 1946, and Alan enrolled at Columbia Law School. "When I got to New York," Marilyn would say, "it was like coming home." Marilyn continued writing jingles, and eventually Alan, who would never practice law, started contributing lyrics.
Throughout their 74-year marriage, Alan and Marilyn were fastidiously attuned to each other, partners in all arenas. Their professional life together — Marilyn wrote music, Alan wrote lyrics — would span three decades. In the 1950s, they joined another couple, friends Keith and Sylvia Textor, to form Scott-Textor Productions. For the next 30 years, their jingles for Cheerios, United Airlines, Kmart, Fritos, Nestles ("N-E-S-T-L-E-S, Nestles makes the very best, chooocolate"), and hundreds of others were ubiquitous on radio and television nationwide.
Marilyn always said she could put anything to music — and quickly, too. One time, in 1949, the United World Federalists needed an anthem for an upcoming rally. Richard Rodgers, Leonard Bernstein, and others on the writers' board were on hand to write the score, but "nobody got around to it," a front-page story in the New York Herald Tribune described later. Scrambling, a few board members recalled "a young couple interested in world government." Wasn't the wife a composer? Three hours later, Marilyn, 24, played the song she had written over the phone. The following week, opera singer Martha Lipton performed it at Madison Square Garden.
After coming of age amid World War II, Marilyn became a lifelong peace activist, writing music to advocate for progressive candidates and causes, including the Equal Rights Amendment and the Environmental Protection Agency. One campaign jingle, for Congressional candidate Jacob Javits, she sang from the loudspeakers of a sound truck, riding through the streets of the Upper West Side.
Throughout her career, Marilyn composed music of many forms. She and Keith Textor wrote the score (Alan wrote the lyrics) for the musical "Apollo and Miss Agnes," an adaptation of Jean Giraudoux's "The Apollo of Bellac," which ran in Dallas, Texas, through the summer of 1963. In the 1980s, she also scored a musical comedy called "My Dear Commissar." She and Alan wrote "The U.S. Air Force Blue," a 1957 recruitment jingle that grew into a popular Air Force tune, and material for the early years of "Sesame Street," including "Doll House," a song about the number two.
Marilyn and Alan raised two children, Anne and Alan, and in the 1950s moved to Larchmont, New York, which they would call home for the next 50 years. Marilyn became deeply ingrained in a community she loved, accumulating a circle of lifelong friends — all while composing from her basement studio. She was a member of the Larchmont Avenue Church, where she wrote music to accompany Psalms 23 and 100. She also continued her anti-war activism; her children remember her and Alan setting up voter registration booths outside the post office, where 18-year-olds were required to register for the draft.
For the last 15 years of Marilyn's life, she and Alan lived in Branford, Connecticut, which they had been visiting since the 1950s, and enjoyed annual trips to Block Island with their family. A devoted grandmother of three, she spent visits telling stories, playing poker, lavishing exaggerated praise, singing spontaneous duets with Alan, and imparting wisdom (one must not, she insisted, read Jane Austen until one is old enough to appreciate her fully).
Marilyn valued joy, and when it came she clung to it tightly. When family visited, she lingered with them late into the night. On phone calls, she almost never hung up first. She did not like goodbyes, and all of those who miss her — beloved husband Alan; children Anne (Rob) and Alan (Jessica); grandchildren Ellen, Dan, and Johanna; niece and nephews David (John), Paula (Masoud), and Larry; and countless others lucky enough to love her — ardently agree.
In lieu of flowers, Marilyn's family asks that donations be made in her memory to the Unicef Kids In Need of Desks (KIND) campaign, providing desks to children in Malawi, or the UNICEF campaign to support scholarships for young women in Malawi.