New Contracts to Announce
President's Report
Volume 111, No. 9
September, 2011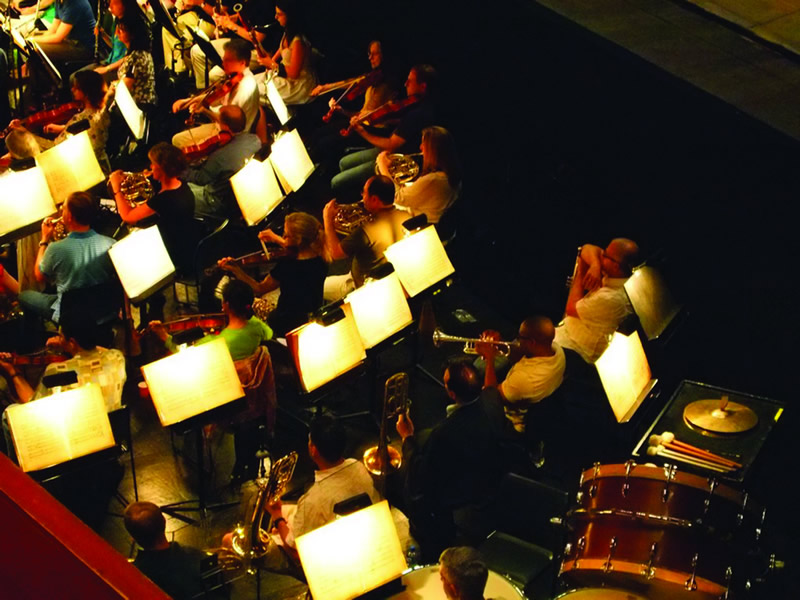 The Met Opera Orchestra recently clinched a new contract. Earlier this summer, the opera toured Japan (above). See Duncan Patton's story about the tour in this issue.
We achieved deals with the Met Opera and with Radio City. Plus, we're going to arbitration this month with 'Pricilla,' and much more…
This has been a long, hot summer in more ways than one and there's plenty to report. First, some good news: in early August, we achieved a new agreement with the Metropolitan Opera.
Even up to the last minute, we weren't sure that Met Opera management was going to settle with us. We were preparing to take our message to the street and begin picket lines and demonstrations. But thanks to the support of all our brother and sister unions, Local 802 was able to apply pressure on Met management to arrive at an agreement.
A special thank you to President James J. Claffey of the stagehands' union (IATSE Local 1) for his ongoing support and for helping Local 802 in communicating with all the IATSE unions that work in the opera house.
I am truly grateful to the Met Opera committee, all the musicians of the Met Orchestra, and Met orchestra committee counsel Mel Schwarzwald.
It was the expertise of those leading these negotiations that enabled the union to get the best possible agreement for the sake of all the musicians working at the Met.
Another major component of these negotiations was the involvement of George Cohen, the director of the Federal Mediation and Conciliation Services.
Director Cohen came in at the 11th hour when talks were stalled and we were faced with the real possibility of a lockout. With his help, both management and the union were able to move in the direction of getting a deal.
Some of you may recall George Cohen from his years of service to the AFM as general counsel. Thank you, George!
The agreement will be presented to the orchestra for ratification in the fall before the new opera season begins.
NYCO UPDATE
As everyone knows, we are loudly protesting the decision of the New York City Opera to leave Lincoln Center and become a different kind of arts presenter. We think this is a short-sighted move that will hurt audiences as well as our members. The opera will lose the prestige of being a Lincoln Center orchestra, and, once lost, this prestige may never be recovered.
More than that, the opera is threatening to turn the orchestra into a freelance ensemble instead of a rostered one with guaranteed work. Obviously, this alarms and disturbs us.
We believe that NYCO's downhill slide is due to bad management. We are not alone in this assessment. Over the summer, the New York Times published an editorial in which the editors wrote, "The New York City Opera can no longer afford to be what it once was, and the overwhelming reason is bad management."
NYCO is legally required to bargain with us over the effects of this move. Our leverage is slim, but we do have one pressure point.
In 2002, NYCO received $51 million from the Lila Acheson and DeWitt Wallace Fund for Lincoln Center. This fund was established in 1982 "exclusively for the benefit of the constituent companies of Lincoln Center," according to its certificate of incorporation.
During the 2008-2009 season, City Opera used $23.5 million from the Wallace endowment to pay debts and finance operations, which required the approval of the state attorney general's office.
The question arises: If NYCO is leaving Lincoln Center, is it still entitled to this money? We say no, and we are asking the attorney general to make a determination.
In any case, there is a larger story here.
One function of unions that is often understated is our ability to push employers – often kicking and screaming – into doing the right thing for their own business, despite themselves.
In other words, we can sometimes save employers from their own bad decisions. That's what we're trying to do here.
Let me end by saying very clearly: we think that NYCO Executive Director George Steel should reverse his decision to leave Lincoln Center. But if he doesn't, then he must go. NYCO needs a leader who can build up the opera, not destroy it. So far, Mr. Steel has shown no vision or even the ability to bring NYCO back as an important main-stage opera company in New York City.
RADIO CITY
On Aug. 5th, negotiations with the Radio City Music Hall concluded and not without some fanfare.
Needless to say, these talks went considerably more smoothly than in 2006. Nonetheless, there were moments that tried the patience of the union.
In the end, a deal was made based on the construct of the existing agreement (the continuation of yearly auditions) with wage increases over five years, an adjustment of health benefit contributions for split-chair holders and an additional media fee if Radio City chooses to use more recorded product for promotional use from captured performances than what is already allowed for in the agreement.
More detailed information will be made available after the agreement has been ratified by the musicians.
'PRISCILLA' UPDATE
We will appear before an arbitrator on Sept. 20th to make our case that producers of "Priscilla, Queen of the Desert" should not have been entitled to use canned music in the show. In the meantime, we are still protesting in front of the Palace Theatre. Please call K.C. Boyle at (212) 245-4802, ext. 176 or e-mail Kboyle@Local802afm.org to help out. As usual, you can get the very latest at www.SaveLiveMusicOnBroadway.com.
BIG WIN FOR RECORDING MUSICIANS
Steve Danenberg, the director of the Electronic Media Services Department, recently informed me that the union recovered $68,944 in wages, $6,892 in pension and $800 in health for recording musicians.
What happened is that CBS had "lifted" the theme music of its Early Show and had used it for the show's Saturday edition. The union argued successfully that this was additional use of an existing theme in a new program and that payments were due to musicians.
We won this money for musicians thanks to the terms of the AFM Television Videotape Agreement. This is just another reason to work under union contracts.
Local 802 recommends that anytime you are called for any recording gig, you call us confidentially at (212) 245-4802 and ask for a recording rep. We can tell you if the job has been filed with the union, and, if not, we can try to make the job union while protecting your anonymity and your job.
Thanks to Principal Recording Rep David Sheldon who took the lead on this recent recovery effort. The Recording Department is also in the process of investigating more previously uncollected theme re-use payments from several other T.V. shows.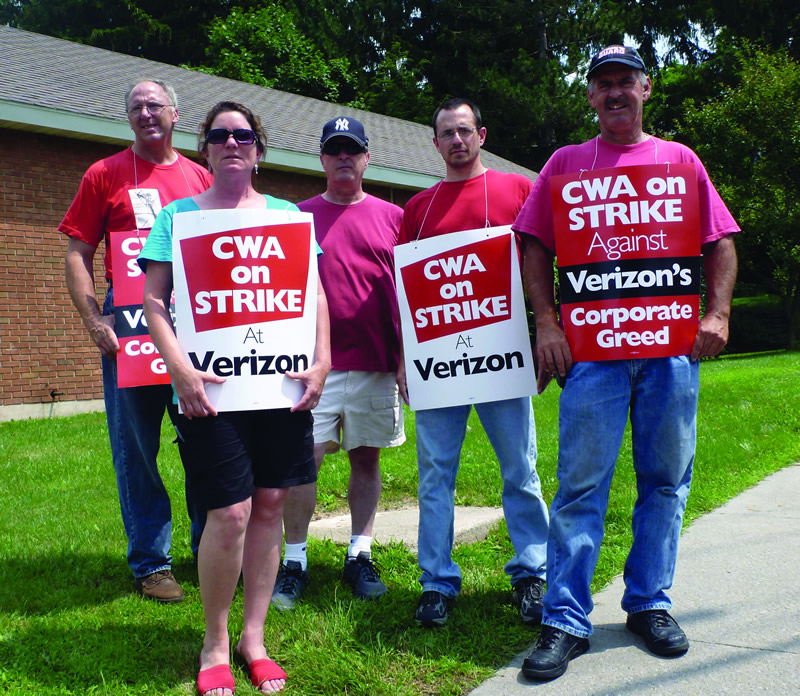 Verizon workers are currently on strike. Local 802 musicians played at a recent rally.

Photo: tomslatin.com
LABOR SOLIDARITY
Workers stick together. In one of the largest work actions in recent memory, 45,000 Verizon workers are currently on strike to save bargaining rights and middle-class jobs at one of the nation's most profitable companies.
In New York City, thousands of union workers and their supporters demonstrated outside Verizon headquarters in New York City, showing support for their bargaining committee and blasting the corporate executives who want to take away workers' pensions, health care, sick days and holidays. The Communications Workers of America (CWA) sponsored the rally.
I'm proud to say that Local 802 members performed there. The band "The Ride" is made up Sue Wendelken (leader and vocals), Oscar Bautista (guitar), Patrick Carmichael (drums) and Tony Steele (bass).
For the latest on the strike, see www.cwa-union.org.
UPDATE FROM NEWARK
Earlier this summer, the AFM took trusteeship of Local 16 (Newark). In an effort to help Local 16 regain its stature, Local 802 has agreed to help support a transition by taking a lead role in some of the negotiations Local 16 has coming up.
Currently, Financial Vice President Tom Olcott is assisting in the negotiation of the Paper Mill Playhouse successor agreement. He's working with the musicians' rank-and-file committee. (Incidentally, Tom has helped negotiated this agreement in the past as legal counsel to the committee.) Way to go, Tom!
Also, Jay Blumenthal – our former financial vice president and the current director of AFM Symphonic Services – will be lending a hand in the upcoming negotiation of the New Jersey Symphony contract.
We stand in support of Local 16 and will do everything we can to help that union get back on its feet.
WELCOME, CATHY
We recently hired a new controller, Cathy Camiolo. Cathy told Allegro that she is interested in working for the union movement because, "I believe workers should have a unified voice, safe work environment and fair compensation." Cathy studied accounting at SUNY (Old Westbury). "Music has played a major role in my life and I look forward to supporting and working with Local 802," she told us.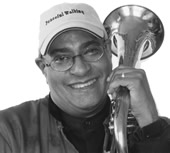 Jimmy Owens, NEA Jazz Master. Photo: Stephanie Myers
CONGRATULATIONS!
Local 802 member Jimmy Owens has won the prestigious title of National Endowment for the Arts Jazz Master, the nation's highest honor in jazz. The award comes with a prize of $25,000.
Jimmy will be publicly honored at the annual awards ceremony and concert at Jazz at Lincoln Center next January.
For those who don't know Jimmy's background, he attended New York's High School of Music and Art and studied composition with Henry Bryant and trumpet with Donald Byrd.
Since sitting in with Miles Davis at age 15, Jimmy has performed with many jazz legends, including Kenny Barron, Count Basie, Kenny Burrell, Duke Ellington, Dizzy Gillespie, Benny Golson, Lionel Hampton, Charles Mingus, Max Roach, Archie Shepp, Billy Taylor and Gerald Wilson.
Also, congratulations to winners of this year's Anne Walker Scholarships: Local 802 members Zachary Coe, Ryan Dudenbostel, Nicholas Katz, Billur Kibritcioglu and Michael Winnicki (son of member Andrzej Winnicki). Each recipient won $1,000 towards tuition at music school. Applications will next be accepted in March 2012.
REMEMBERING 9/11
Finally, I would be remiss if I didn't note the fact that this month marks the tenth anniversary of 9/11.
It's difficult to put into words what this event meant to all of us New Yorkers, and especially musicians, who were also affected so much by the downturn of tourism after the terrorist attacks.
No one will forget the somber mood that pervaded the entire city. Many of us had relatives or friends (or friends of friends) who died in the Twin Towers.
I remember, almost like it was yesterday, walking down 8th Avenue after Mayor Giuliani called for a "return to normalcy" and asked that the white lights of Broadway once again be turned on.
The smell of gypsum from crushed sheet rock pervaded the atmosphere and the eerie silence and lack of pedestrians was absolutely unnerving to me. Getting to the theatre and performing that evening was difficult and filled with mixed emotions.
Local 802 has agreed to be a sponsor of the 9/11 tenth anniversary conference, presented by the New York Committee for Occupational Safety and Health (NYCOSH). The event is Sept. 16. (See www.NYCOSH.org.)
This story originally appeared in the September 2011 issue of Allegro, the magazine of the New York City musicians' union (AFM Local 802). For reprint requests, send an e-mail to editor Mikael Elsila at Allegro@Local802afm.org.