Requiem
Volume 119, No. 10
November, 2019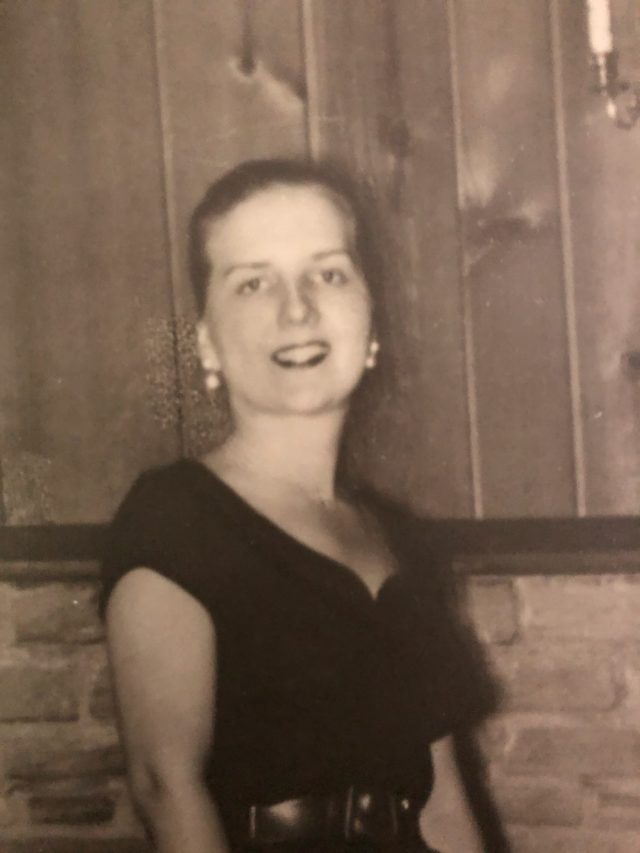 Mary Anne Allender
Mary Anne Allender, 88, a pianist and opera singer, died on Sept. 6. She had been a member of Local 802 since 1975. Ms. Allender was an accomplished soprano who was best known for singing with the famous NYC opera company led by Alfredo Salmaggi. Before her musical career, Ms. Allender studied at the Rochester Business Institute and the John Robert Powers Modeling Agency, which gave her training for her first jobs at Saks 5th Avenue and Twentieth Century Fox. She soon was teaching ballroom dancing and studying opera with Mr. Salmaggi, who was already well known as an impressario who produced sold-out opera productions at prices that regular New Yorkers could afford. After the death of her husband Robert in 1989, Ms. Allender began working for the Women's International Zionist Organization. In her retirement, she enjoyed traveling to Europe and South America as well as attending operas, ballets and symphony performances. Ms. Allender is survived by her brother George, daughter Susan, son Robert, grandson Rob and his wife Kristin, granddaughter Felicia, two great-grandchildren, and her cherished childhood best friend Shirley Denning. More tributes to Ms. Allender can be found by searching at www.sticklesolteszfuneralhome.com.
---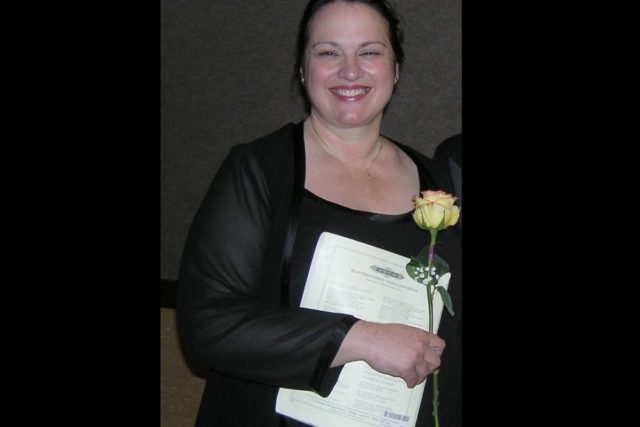 Barbara Bilach
Barbara Bilach, 65, a pianist and a member of Local 802 since 1995, died on Aug. 5. In a statement, the American Ballet Theatre said that it "mourns the passing of its dear friend and colleague Barbara Bilach. Barbara served as ABT's highly-esteemed company pianist for the past 22 years. Prior to joining ABT in 1997, she served as company pianist for Cleveland Ballet (under artistic director Dennis Nahat) and Dance Theatre of Harlem. Her playing was joyful, virtuosic and personal. Her performance repertoire with ABT included Allegro Brillante, Baker's Dozen, Ballet Imperial, Drink To Me Only With Thine Eyes, Jane Eyre, Kaleidoscope, Piano Concerto No. 1, Remanso, Seven Sonatas and Symphonic Variations. Barbara was an extraordinary talent whose light and life touched a generation of dancers at ABT. She was a beloved member of the ABT family and will be dearly missed." Ms. Bilach is surived by her sister Michelle.
---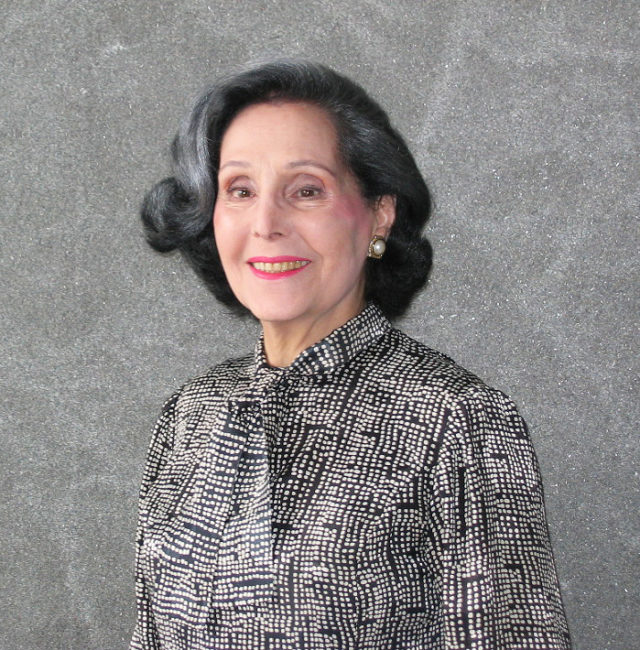 Judy Haring
Judy Haring, 99, a member of Local 802 for over 25 years, died on Sept. 21. The daughter of an opera singer, Ms. Haring sang in clubs as a singer and a pianist at the beginning of her career. She married Bob Haring Jr., a musician and arranger, whose father (Bob Haring Sr.) was a leading recording artist, broadcaster and arranger in the 1920s through the 1940s. Ms. Haring performed for many years live on radio and television and was known equally for the quality of her voice and her arrangements. She will be remembered for her contribution to the music industry as the co-owner and manager of Associated Music Copy Service, which she formed with her husband and a number of copyist colleagues in the 1950s. They provided copying, printing and archiving services to composers, arrangers, musicians and producers around the world, including Harry Belafonte, Philip Glass, Stephen Sondheim, Hershey Kay, Leonard Bernstein, David Merrick, the Modern Jazz Quartet and the Gershwin Foundation. They produced their own music manuscript paper (Aztec) and also ran a music copying course, which produced a new generation of copyists. Ms. Haring was a valuable mentor to many composers, both young and old. She retired at 80 and spent the last years of her life at the Lillian Booth Actors Home in Englewood, New Jersey. Ms. Haring is survived by her children Eileen, Peter and Gene, and grandchildren Samantha, Amanda, Merideth, Thomas, Kristen and Jennifer.
---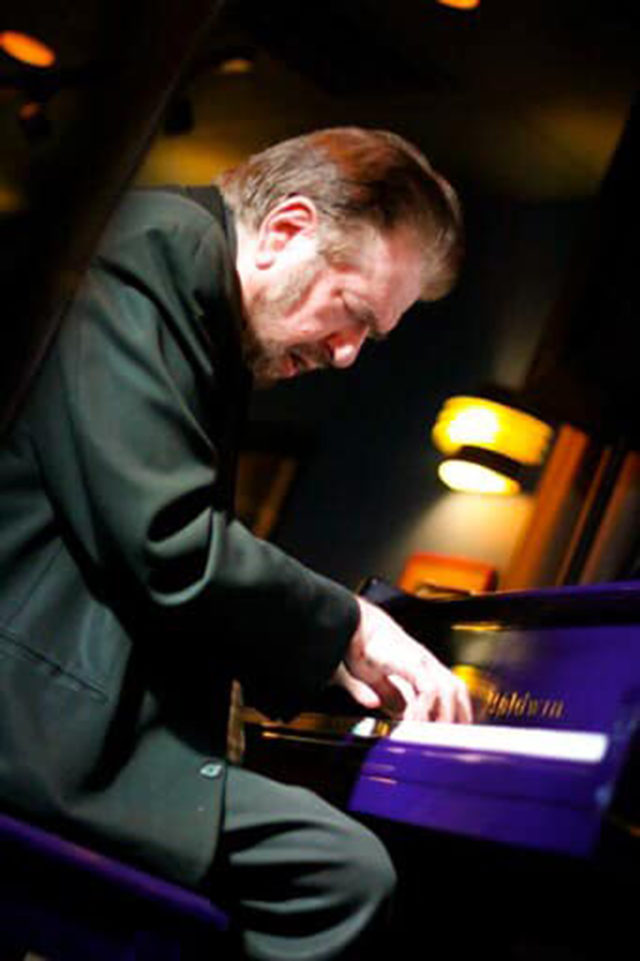 Bob Kaye
Bob Kaye, 74, a pianist, conductor, composer, arranger, and an 802 member since 1963, died on Sept. 23, after a brief battle with leukemia. A 1967 graduate of the Manhattan School of Music, Mr. Kaye had a professional career that spanned nearly 60 years, starting as a Catskills bandleader at age 16. After playing at nearly every hotel there, he went on to a notable tenure as pianist and arranger for the Buddy Rich band, starting in 1978. He became one of the busiest working jazz pianists in New York and enjoyed collaborations with Chris Connor, Anita O'Day, Lainie Kazan and Julius LaRosa. The countless musicians he performed with over the years also include Stan Getz, Dizzy Gillespie, Art Blakey, Hank Mobley, Mel Torme, Lionel Hampton, Woody Shaw, Clark Terry, Milt Hinton, Frank Wess, Jymie Merritt, Phil Woods and Louis Bellson. As a conductor and pianist, he backed up Liza Minelli, Rosemary Clooney, Cab Calloway, Claire Barry, Helen Schneider and the Count Basie band. Mr. Kaye is survived by his wife Millie, son Eric (who is also a member of Local 802), daughter Laurie Holden, stepson David Schubert and grandchildren Allie, Luke, Emmy and Jack. For more on Mr. Kaye's life, see www.bobkaye.com.
---

Richard Wyands
Richard Wyands, 91, a pianist and a member of Local 802 since 1958, died on Sept. 25. By a young age, Mr. Wyands had already shown signs of being a prodigy. He played gigs in the San Francisco area before earning a music degree from San Francisco State College in 1950. He became the house pianist at the Black Hawk jazz club, where he met Errroll Garner, Red Norvo, Dinah Washington and Art Tatum. Mr. Wyands soon won a name for himself when he became Ella Fitzgerald's music director for a three-month tour in 1956. He next worked with Carmen McRae before coming to NYC in 1958 and starting his seven-decade career here, which included collaborations with Charles Mingus, Roy Haynes, Kenny Burrell, Etta Jones, Peter Washington, Kenny Washington, Peter Bernstein, Jimmy Cobb, Gigi Gryce, Gene Ammons, Rahsaan Roland Kirk, Jerome Richardson, Eddie "Lockjaw" Davis, Oliver Nelson, Budd Johnson, Zoot Sims, Benny Carter, Teddy Edwards, Frank Foster, Freddie Hubbard, Willis Jackson, Lisle Atkinson, Leroy Williams, John Webber, David Lee, Houston Person, George Kelly, Illinois Jacquet, James Spaulding, Buddy Tate, Al Grey, Cal Tjader, Warren Vaché, Richard Williams, Lem Winchester, Bobby Knapp and Gene Perla. For an excellent interview with Mr. Wyands that includes more details of his musical life, see https://tedpanken.wordpress.com/tag/richard-wyands. Mr. Wyands is survived by his wife Lenora; son Gayle Wiggins; son Michael Wyands (and wife Charlane); son Reginald Wyands (and wife Letitia); grandchildren N'kosi and Omari Wyands; grandchildren Xavier and Nerissa Wiggins; grandchildren DeAndre, Xavier and Nathan Bradley; stepsister Alta Torrence; sisters-in-law Dorothy Banks and Luella Williams; and cousin Lois Lima. Obituary information from www.jazzjournal.co.uk, www.wgbo.org, www.jazztimes.com and Wikipedia.
---
WE ALSO REMEMBER
Hubert E. Arnold, piano
David A. Denkers, harmonica
Gregory Kogan, piano
Will Kring, conductor
Harold Mabern, piano*
Victor S. Vogel, piano
Larry Willis, keyboards
To submit an obituary to Allegro, e-mail Allegro editor Mikael Elsila at Allegro@Local802afm.org or call (646) 765-9663. To report the death of a member, please call Avelon Ramnath at (212) 245-4802. Be sure to ask about any possible refund of Local 802 membership dues or about the union's death benefit (there are certain eligibility requirements). Survivors of deceased members should also contact the AFM Pension Fund at (800) 833-8065 (press 2) or www.afm-epf.org