Requiem
Volume 112, No. 5
May, 2012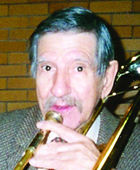 Joe Ciavardone
Joe Ciavardone, 83, a trombonist and a member of Local 802 since 1960, died on March 26.
He was born and raised in Waltham, Mass. His sister, Anne, bought him his first trombone, and he started taking lessons when he was 14.
"My teacher was a professor from Italy," he told the Staten Island Advance in a 2007 interview. "When you made a mistake, he whacked you on the head."
Mr. Ciavardone moved to Boston as a young jazz musician, then to Manhattan's West Side, where he and his wife, the former Jeanne Brown, lived. The couple moved to New Dorp Beach in 1963.
His career began with the big-band Tommy Reynolds Orchestra in 1949, but was interrupted by the Korean War. He served in the U.S. Army and played in its first integrated band, family said.
After his discharge in 1952, Mr. Ciavardone worked with jazz saxophonist and bandleader Charlie Barnet, then joined Stan Kenton in late 1953. A highlight of his time with Kenton came when two jazz greats – saxophonist Charlie (Bird) Parker and trumpeter Dizzy Gillespie – toured with the band for several weeks.
Mr. Ciavardone played for many of music's jazz greats, including Woody Herman, Benny Goodman, Lionel Hampton, Artie Shaw, Claude Thornhill, Count Basie and the brothers Dorsey. He also worked with singers Ella Fitzgerald, Nat King Cole, Tony Bennett, Sarah Vaughn, Bobby Darin and Mel Torme, among others.
"He toured with Sammy Davis Jr., Jerry Lewis, and Jack Jones – we saw these shows when we were kids," said his daughter, Jennifer Burtner.
Mr. Ciarvardone's passion and devotion to his craft were all-consuming, and he was "interested in nothing except music," his daughter added. When his only grandson, David, was born, "he wrote a jazz composition dedicated to him," she said.
Mr. Ciavardone taught trombone, jazz improvisation, and keyboard harmony. He learned to play piano when he was in his 70's, after being diagnosed with emphysema. "He quit smoking, retrained his lungs, and played trombone again," his daughter said. "He was always willing to learn, taught us that learning never ends, and that you share and teach what you learn."
Surviving, along with Jeanne, his wife of more than 50 years, his daughter and grandson, are his son, Joseph E. Jr., and his sister, Anne Serriello.
A version of this obituary, written by Virigina Sherry, first appeared in the Staten Island Advance on March 27, 2012. All rights reserved. Reprinted with permission.
---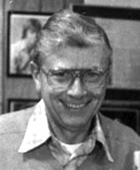 Sonny Igoe
Sonny Igoe, 88, the jazz drummer and a Local 802 member since 1942, died on March 28.
Mr. Igoe was born in New Jersey and began playing drums at an early age. When he was 16, he won the Gene Krupa drum contest in its first East Coast incarnation.
Mr. Igoe served for four years in the Marine Corps in World War II, after which he worked briefly in a band of former Marines. He later worked with Tommy Reed, Les Elgart and Ina Ray Hutton, but he was best known for his associations with Benny Goodman, Woody Herman and Charlie Ventura.
He also played with the CBS and NBC staff orchestras, backing performers such as Ed Sullivan, Merv Griffin, Jackie Gleason and Carol Burnett.
Even when Mr. Igoe turned his attention to teaching, he kept recording and performing, and in the 1980's he led a big band along with saxophonist Dick Meldonian.
Mr. Igoe was one of the most respected drum educators in the world, inspiring thousands of private students. He performed well into his 80's, delighting jazz fans until he was finally sidelined by a stroke. He continued to mentor grateful students at his home studio, where they sought weekly guidance.
He is survived by his daughters Jan and Joan, son Tommy (who is also a celebrated drummer and educator), wife Jessica and six grandchildren.
The family requests donations to SaveTheMusic.com, an organization dedicated to advocating music and arts education in America's public schools.
Obituary edited from www.ModernDrummer.com, www.NorthJersey.com and other sources.
---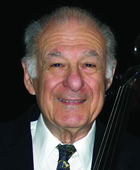 Gerald Kagan
Gerald Kagan, 78, a cellist and a member of Local 802 since 1960, died on March 15.
Mr. Kagan was assistant principal cellist of the Metropolitan Opera Orchestra from 1963 to 2002. He grew up in Milwaukee, Wisconsin, and came to New York in 1950 to study with Leonard Rose at Juilliard. In 1952 he enlisted in the Army and was stationed at West Point, where he played in the Military Academy Band and in a string quartet with fellow students from Juilliard.
After his discharge, he returned to Juilliard and graduated in 1958. That year he was hired as associate principal cellist of the St. Louis Symphony, where he stayed until 1962. He then played in the Pittsburgh Symphony for one season before being hired as the assistant principal cellist of the Met Opera.
A creative and gifted artisan, Mr. Kagan became interested in bow-making in the 1970s, and made hundreds of bows for violin, viola, and cello. He invented a carbide-tipped reversible endpin for the cello (for which he received a U.S. patent), a device that gave cellists complete security that their instruments would not slip on hard floors.
Mr. Kagan had an encyclopedic knowledge of wines, and his advice was regularly sought by his colleagues and friends.
Mr. Kagan is survived by his wife, Local 802 member and pianist Susan Kagan, with whom he performed regularly in chamber music concerts. He is also survived by his son Justin (who is also a cellist) and his son Andrew.
---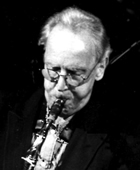 Hal McKusick
Harold W. (Hal) McKusick, Jr., 87, a saxophonist, clarinetist and flutist, died on April 10. He had been a Local 802 member since 1951.
Mr. McKusick began his musical career in the 1940's playing in the big bands of Les Brown, Woody Herman and Boyd Rayburn. He later played with Johnny Otis, Buddy Rich, Claude Thornhill and Elliot Lawrence.
Mr. McKusick started a recording career in the 1950's and worked with virtually all the major jazz artists and arrangers of the time. He can be found on dozens of albums. As a leader he recorded nine albums of his own.
From 1958 to 1972, he played in the CBS Studio Orchestra and continued to work in the New York music scene. He moved to Sag Harbor in 1972 and stayed involved in recording and music in New York. He also began performing locally in concerts, benefits and private events.
In 1994, Mr. McKusick began teaching at the Ross School in East Hampton where he founded the jazz band.
He also had many other diverse interests. His photographs were once exhibited at the Nikon House Galleries in Rockefeller Center. As a commercial pilot, he ferried passengers among the Caribbean islands. He worked with wood and made furniture.
Mr. McKusick is survived by his wife Jan and brothers Kenneth and Charles. He is also survived by three children from a previous marriage – Richard, Jim and Leslie – as well as seven grandchildren and four great-grandchildren.
A public gathering will be announced at a later date. The family invites memorial contributions to the Hal McKusick Scholarship Fund at Ross School, 18 Goodfriend Drive, East Hampton, NY 11937.
---
Robert L. Swan
Robert L. Swan, 90, a timpanist and a Local 802 member since 1950, died on March 16.
After high school in Williamsport, Penn., where Mr. Swan learned to play timpani, cello and baritone horn, he was awarded a four-year scholarship to the Eastman School of Music. While there, Mr. Swan played in all three orchestras and the Eastman Band. During this time he also played timpani under Serge Koussevitzky at the Berkshire Music Festival and in the Rochester Philharmonic under Jose Iturbi and Sir Thomas Beecham. He graduated in 1944 with distinction.
Following graduation, Mr. Swan entered the Navy where he served as a Midshipman-Ensign Lieutenant (jg) in World War II. After the war, he returned to Rochester to continue his studies and serve as percussionist again in the Rochester Philharmonic.
In 1948, Mr. Swan and his bride Anita, a string bass player and fellow Eastman graduate, went to the San Antonio Symphony to play for two seasons. They moved to New York and Mr. Swan insulated houses in Levittown while awaiting his union card. He became a substitute percussionist at Radio City Music Hall in 1951 and was soon the regular timpanist.
Only eight months later, Raymond Paige, conductor of the Radio City orchestra, made Mr. Swan the orchestra manager and contractor. He loved his job and according to several orchestra members, he hired those musicians who blended in and contributed to the total sound of the orchestra. He gave many young musicians their first gig in NYC and often received post cards and gifts from around the world from those who went on to other orchestras. Mr. Swan retired in 1996, after 45 Christmas shows.
Mr. Swan is survived by his ex-wife Anita, son David and his wife Kerry, son Steven, daughter Carolyn and her husband Emmett, and by grandchildren Keely, Robert, Dyana, Trevor and Meghan.
Memorial contributions may be made to either the Eastman School of Music, Office of Advancement (www.esm.rochester.edu/advancement) or to Local 802's Emergency Relief Fund (see www.local802erf.org).
---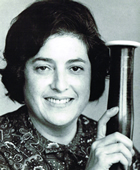 Jane Taylor
Jane Taylor, 79, a bassoonist and a Local 802 since 1954, died on April 8.
Ms. Taylor was a founding member of the Dorian Wind Quintet, with whom she played for 40 seasons before retiring in 2002.
Ms. Taylor began the bassoon at the High School of Music and Art in Manhattan. She later graduated Phi Beta Kappa from Queens College where she studied with Bernard Garfield of the Philadelphia Orchestra and Harold Goltzer of the New York Philharmonic.
With a fellow Queens College classmate, Ms. Taylor joined an ensemble at the Tanglewood Music Festival whose job was to play the works of Aaron Copland's composition students. This ensemble was the birth of the Dorian quintet, whose founding members, besides Taylor, included flutist John Perras, oboist David Perkett, clarinetist Arthur Bloom, and French hornist William G. Brown.
In her career, Ms. Taylor also performed with the Florida Symphony Orchestra in Orlando, the American Symphony Orchestra, the Long Island Philharmonic and many others. She taught at Mannes College, Brooklyn College and Montclair State College.
Ms. Taylor once said, "We were extremely idealistic in 1961 when we formed the Dorian Quintet with the goal of raising the standard of wind playing in the United States. That really was our naive plan. Now, 40 years later, I believe we have succeeded; not single-handedly, of course. The Dorian has continued to raise the bar of musical performance throughout these 40 years. Our performances and recordings represent our musical values, and through them we have become a standard by which wind quintets are judged. This accomplishment makes me very proud."
She is survived by her sister Beatrice Asken.
The Dorian Quintet and others will present a memorial concert in September. Details will be posted at www.DorianWindQuintet.org when they are available.