Requiem
Volume 112, No. 9
September, 2012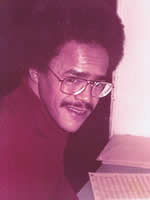 Norman Forsythe

Ralph MacDonald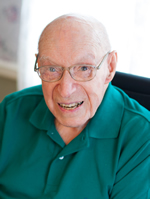 Ned Mahoney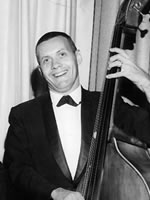 Isador Rosovsky
(Buddy Ross)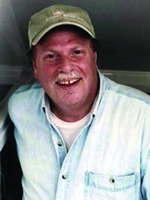 Stu Satalof

Ron Sell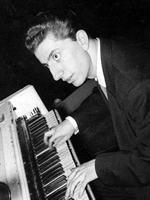 Hal Serra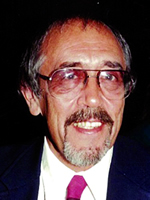 Nabil Totah
Norman Forsythe
Norman Forsythe, 77, a bassoonist and music copyist, died on April 14. He had been a Local 802 member since 1969.
Mr. Forsythe studied bassoon at Howard University, where he developed a passion for the music of Beethoven.
His copying career in New York began in 1970, when he started working as an intern with Arnold Arnstein. Throughout his career, he provided music preparation for Broadway musicals, operas, jingles, films and TV shows. He worked on such productions as Leonard Bernstein's "The Mass" and Menotti's "Goya." He transcribed scores for many artists, including Harold Wheeler, Phylicia Rashad, Lena Horne, Yusef Lateef, Hubert Laws and Grady Tate.
Mr. Forsythe was an avid reader with a profound interest in the lives of Beethoven and Thelonious Monk. He was proud of his extensive collection of books and music. He also developed a love of photography.
For most of his life, Mr. Forsythe was an active member of the Congregation of St. Saviour at the Cathedral Church of St. John the Divine. For 37 years he served the church and the surrounding community in a variety of ministries.
He is survived by his wife Farris, sisters Janice, Sheilah and Madrainne Johnson, and many other relatives and friends.
Ralph MacDonald
Ralph MacDonald, 67, a percussionist, songwriter, and steel drum performer, died last Dec. 18, 2011. He had been a Local 802 member since 1961.
By the time Mr. MacDonald was 17, he had already landed a job playing steel drum with Harry Belafonte's band, a position that lasted for a decade.
Mr. MacDonald was a gifted songwriter. He co-wrote the R&B standard "Just the Two of Us," which won Bill Withers and Grover Washington a Grammy. (Washington also covered Mr. MacDonald's song "Mr. Magic.")
He also co-wrote "Where is the Love," which Roberta Flack and Donny Hathaway recorded in 1972. Mr. MacDonald played on the single, which sold more than a million copies and also won a Grammy.
Mr. MacDonald's "Calypso Breakdown" appeared on the soundtrack to "Saturday Night Fever." That album went on to sell 47 million copies and earned Mr. MacDonald two Grammys of his own, as a performer and a producer. Riding high on the disco craze, he released two albums under his own name, gaining commercial success and international recognition
In his career, Mr. MacDonald recorded with Burt Bacharach, George Benson, David Bowie, Aretha Franklin, Art Garfunkel, Billy Joel, Quincy Jones, Carole King, Miriam Makeba, David Sanborn, Paul Simon, Steely Dan, James Taylor, Luther Vandross, Amy Winehouse, Bob James, Ashford and Simpson, Nana Mouskouri, the Average White Band, Hall and Oates, the Brothers Johnson and Looking Glass. He was a charter member of Jimmy Buffett's Coral Reefer Band and toured with the band frequently.
His is survived by his two sons and two daughters.
Edited from Wikipedia and Mr. MacDonald's Web site.
Ned Mahoney
John Edward (Ned) Mahoney, 100, a cornetist, conductor and music educator, died on July 9. He had been a member of Local 802 since 1935.
Mr. Mahoney's professional career began as cornet soloist with the 69th and 7th regiment bands of New York. In 1937, he became assistant cornet soloist with the renowned Goldman Band, soon joining Leonard Smith and Frank Elsass to form the Goldman Cornet Trio, known as "The Three Aces." He performed a total of 1,485 concerts in 25 seasons.
From 1937 to 1941, Mr. Mahoney organized and conducted the Babylon (Long Island) High School Band and taught brass students extensively in New York and New Jersey.
Mr. Mahoney served in the Navy from 1942 to 1945 and was cornet soloist and assistant bandmaster of the Brooklyn Navy Yard Band for two years. He was then assigned to the USS Yosemite in the South Pacific.
Later, Mr. Mahoney founded a music studio and retail store in Long Island, which he ran for more than 50 years.
Mr. Mahoney served as bandmaster of the Kismet Temple Shrine Band from 1968 to 1988 and of the Freeport Fire Department Band from 1973 to 1976.
In addition, Mr. Mahoney was involved in music at Grace United Methodist Church in Valley Stream, NY.
He is survived by his wife Anne, daughters Barbara and Carol, daughter-in-law Lydia, sons-in-law Raymond and Steven, grandchildren Jessica, Lisa and David and great-grandchildren Michael, Taylor and Brooks.
The family suggests that memorial contributions may be made to Grace United Methodist Church (call 516-825-1182) and the Forbes Norris MDA/ALS Research & Treatment Center in San Francisco (call 415-600-3604).
Isador Rosovsky (Buddy Ross)
Isador (Iz) Rosovsky (aka Buddy Ross), 90, died on July 20. Mr. Rosovsky was a bass player, pianist, arranger and copyist and had been a member of Local 802 since 1940.
Although he spent much of his career teaching music in New York City high schools, Mr. Rosovsky's greatest enjoyment came from playing club dates in nightclubs and on cruise lines. He began his playing career while in the Air Force during World War II with the Gremlins, a band that toured U.S. Army bases in England from 1943 through 1945. He was also an artist and cartoonist, and some of his work about musicians and the music industry was featured in Metronome magazine.
Back home after the war, he worked with such bandleaders as Clem DeRosa, Angelo DiPippo, Herb Meyers, Lester Lanin, and Danny Martin. He also served as the arranger of the DeRosa Orchestra when the Copacabana reopened in 1980.
Mr. Rosovsky was most proud of those of his students who are still active musicians, including saxophonist Ronnie Cuber and bandleader Dick Bennett.
Mr. Rosovsky was active in the Members Party and helped set up Local 802's Music Prep Department in the early 1980's. He is survived by his son Paul and daughter Ivy. Anyone wanting to contact Mr. Rosovsky's family can e-mail buddy.ross.music@gmail.com See a tribute letter to Mr. Rosovsky on page 16 of this issue.
Stu Satalof
Stu Satalof, 58, a trumpeter and a Local 802 member since 1992, died on June 26. Below is an obituary by Jay Levin reprinted from www.NorthJersey.com. We would like to acknowledge a very generous contribution made in Mr. Satalof's memory to the Local 802 Emergency Relief Fund from the orchestra, cast and crew of "Anything Goes." Donations from family and friends in his hometown of Philadelphia have also been generous and continue to arrive. Donations may be made to the fund at www.Local802erf.org. See a tribute letter to Mr. Satalof in Musicians' Voice in this issue.
Ron Sell
Ronald A. Sell, 68, a French horn player and a Local 802 member since 1968, died on July 10.
Mr. Sell, who earned master's degrees from the Manhattan School of Music and Teachers College at Columbia University, had a rich and diverse musical career. In 1968, he started performing with the Radio City Music Hall Orchestra, where he worked for the next seven years. Mr. Sell also played with the New York City Opera Orchestra, American Ballet Theatre Orchestra, New York Philharmonic and Metropolitan Opera. He performed with and served as orchestra manager for both the Manhattan Philharmonic and the American Theatre Orchestra.
He served 42 years with the American Symphony Orchestra, which he joined in 1970. In 1980, he also became the personnel manager of the orchestra.
In his career, Mr. Sell played with Leonard Bernstein, Frank Sinatra, Diana Ross, Tony Bennett, John Denver, Luciano Pavarotti and Diana Krall among others.
He also played in or contracted over 37 Broadway productions, including Stephen Sondheim's "Sunday in the Park with George," "Into the Woods," "Passion," and "The Assassins."
He is survived by his wife Peggy, sons Olin and Patrick, daughters Ingrid and Molly, sons-in-law Isaiah and Andrew, daughters-in-law Suzanne and Lauren, and grandchildren Eryn, Faith, Ronan, Grace and Paddy.
Mr. Sell's musical life was too rich to condense into this short space. For more information or to express condolences to the family, e-mail ingrid.a.sell@gmail.com. Friends or colleagues who have reminiscences about Mr. Sell can also e-mail Allegro@Local802afm.org.
Hal Serra
Harold (Hal) Serra, 84, pianist, composer and arranger, and member of Local 802 since 1949, passed away on June 24.
As a teenager, Mr. Serra came to New York to study with the teacher and jazz pianist Lennie Tristano. Eventually, he formed his own trio, with drummer Maurice Mark and bassist Ernie Furtado, which was featured on NBC's "The Today Show" for more than two years.
In a number of prestigious New York clubs, Mr. Serra played and conducted for performers such as Ella Fitzgerald, Woody Allen, June Christy and Julie London, with whom he worked and traveled extensively A career highlight was transcribing the music of Charlie Parker from the album "Charlie Parker with Strings" for a concert held at Carnegie Hall. Mr. Serra performed the music with an orchestra that featured his friend, the renowned alto saxophonist Phil Woods.
Mr. Serra's greatest interest was composing. He composed and recorded TV commercials, and for several years had been working on a musical ("Gabriel's Child") about the life of a jazz musician.
Mr. Serra's stories and wonderful sense of humor will be missed by all those who knew him. He is survived by his wife, Peggy, who is also a member of Local 802, as well as several nephews and cousins. See a tribute letter to Mr. Serra on page 16 of this issue.
Nabil Totah
Nabil (nabi) Totah, 82, a jazz bassist and a Local 802 member since 1951, died on June 7.
Born in Ramallah, Palestine, Mr. Totah emigrated with his family to the U.S. in 1944. He studied political science at Haverford College (Penn.) and was on a diplomatic career path when he discovered and took up the bass, and his world changed. While serving in the U.S. Army in Japan (1953-54), he played with the 289th Division Army Band and also with Hampton Hawes and Toshiko Akiyoshi.
Three days after Mr. Totah returned to New York, Charlie Parker heard him at a jam session and hired him. Bassist Oscar Pettiford became a mentor (and later so did Charles Mingus, who called him to play bass when Mingus wanted to play piano).
In his career, Mr. Totah worked with Ray Mosca, George Wallington, Hampton Hawes, Sonny Clark, Zoot Sims, Gene Krupa, Johnny Smith, Harry Edison, Stan Getz, Bobby Scott, the Les Elgart Orchestra, Eddie Costa, Herbie Mann, Bobby Hackett, Teddy Wilson, Sol Yaged, Slide Hampton's Octet, Benny Goodman, Max Kaminsky, Hazel Scott, Lee Konitz, Pepper Adams, Attila Zoller, Horace Parlan and Mike Longo, among many others.
His teachers included Fred Zimmerman, Alvin Brehm and Orin O'Brien.
Mr. Totah is survived by his daughters Lisa Edmonds and Samira Totah, sister Joy Totah Hilden, and granddaughters Whitney, Myra and Carmea.
Mr. Totah's musical life was too rich to fit into this small space. For a longer version of this obituary, please e-mail jimac4@earthlink.net.
Obituary written by Jill McManus.
We also remember . . .
Bob Alexander, trombone
Richard J. Allen, drums
Jodi Bernstein, synthesizer
Sidney De Souza, trumpet
Anthony J. Desiderio, trombone
Bill Lee, piano
Joseph P. Muranyi, tarogato
Steven A. Shelto, guitar
William N. Simon, piano
Emile Simonel, viola
Lillian Verdi, saxophone