Requiem
Volume 112, No. 11
November, 2012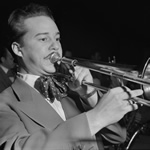 Eddie Bert
Eddie Bert, 90, a trombonist and a Local 802 member
since 1947, died on Sept. 27.
Mr. Bert, who was born in Yonkers, was only 18 when
he joined the Sam Donahue Orchestra. Two years later, he was playing with Red
Norvo, which was his first big break. From there, his career took off, and he
performed continually with leading musicians including Stan Kenton, Benny
Goodman, Charles Mingus, Charlie Parker, Thelonious Monk, Tito Puente, Duke
Ellington, Count Basie, Illinois Jacquet, the Thad Jones-Mel Lewis Orchestra,
Woody Herman, Charlie Barnett and singers Lena Horne and Bobby Short.
Mr. Bert had the privilege of performing in the
10-piece big band led by Thelonious Monk that performed at Town Hall in 1959 and
Avery Fisher Hall in 1963.
During World War II, Mr. Bert played in a United
States Army band led by the arranger Bill Finegan. He earned bachelor's and
master's degrees from the Manhattan School of Music in the late 1950s.
Mr. Bert also played in Broadway pit orchestras,
recorded jingles, and was a member of the house band on Dick Cavett's
television show from 1968 to 1972.
Later in his life, Mr. Bert worked with the New
York Jazz Repertory Company and the American Jazz Orchestra. As recently as last
year, he was still performing.
Mr. Bert is survived by his daughters Laura Csatay,
Sharon Johnson and Jane Banza as well as five grandchildren and two
great-grandchildren. Mr. Bert's wife Mollie died last year – they had been
married for 70 years.
See Bill Crow's Band Room for more
reminiscences and stories about Eddie Bert.
---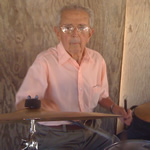 Eddie Jenkins
Eddie Jenkins, 94, a drummer and a Local 802 member
since 1938, died on June 22.
Mr. Jenkins was a drummer in several of the storied
big bands of the 1930s and 40s and later for the Army band ("Pershing's
Own") in World War II. He was the last survivor of the Army Dance
Orchestra, which performed for U.S. and Allied troops in England and Europe.
Mr. Jenkins' first break was sitting in with
Chick Webb's band at the Savoy Ballroom at age 18. Later, he joined the Bunny
Berigan Orchestra, replacing drummer Buddy Rich. Mr. Jenkins also played with
Alvino Rey and the King Sisters before joining the USO in 1941.
By the summer of 1944, he had won a place in the
Army band. Later the band received the Rhineland Campaign combat decoration for
their service during combat.
After the war, Mr. Jenkins continued to tour with
the USO. In Japan, Mr. Jenkins met and married Taeko Kaneko, and she returned
with him to the U.S. to raise their two sons. They settled in Arlington, where
Mr. Jenkins got a job as a writer and editor for the Navy publication "All
Hands."
Mr. Jenkins continued to play for many years with
bandleaders in the Washington area. His wife died in 1995; his son Carl died in
1996. He is survived by his son Bill, and by granddaughters Mary, Celia and
Elizabeth.
For more of Mr. Jenkins' life, e-mail his son
Bill at BillJenkins56@gmail.com. Also, see tribute letters
in The Musicians' Voice.
---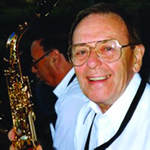 Kenneth E. Revell
Kenneth E. Revell, 84, a saxophonist and a member of
Local 802 since 1952, died on July 30.
A saxophone player with the Tommy Dorsey Orchestra,
Huntington Community Band and the Long Island Sound Symphony, the longtime
Huntington resident was a Jones Beach Band Shell musician for many years.
Born in Minneapolis, Minn., in 1926, Mr. Revell was
a U.S. Navy veteran who lived in Huntington for nearly 50 years.
Well known throughout Long Island as a private
music teacher to hundreds of kids on flute, clarinet, and saxophone, Revelle was
a band director at Holy Trinity High School in Hicksville and St. Patrick's
School in Huntington.
He is survived by his wife Millie, daughters Diane
and Karen, grandchildren Brian, Chris, Jennifer and great-grandchild Briana.
From Huntington.Patch.com
---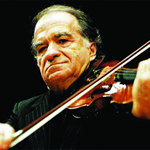 Ruggiero Ricci
Ruggiero Ricci, 94, a violinist and a Local 802
member since 1941, died on Aug. 6.
Mr. Ricci was famous for performances and
recordings of the works of Paganini. He also performed with his brother, cellist
George Ricci, who died in 2010.
At age seven, Mr. Ricci studied with Louis
Persinger and Elizabeth Lackey. Persinger would become his piano accompanist for
many recitals and recordings.
Mr. Ricci gave his first public performance in 1928
at the age of 10 in San Francisco where he played works by Wieniawski and
Vieuxtemps. He gained a reputation for being a child prodigy. At the age of 11,
he gave his first orchestral performance, playing the Mendelssohn concerto, and
soon after he had his highly successful debut at Carnegie Hall.
In the 1930s, Mr. Ricci studied in Berlin with
Georg Kulenkampff, where he learned a German style of playing in the tradition
of Adolf Busch. He also studied with Michel Piastro and Paul Stassevich.
In 1947, Mr. Ricci was the first violinist to
record the complete 24 Caprices, Op. 1, by Paganini, in their original form.
Aside from performing over 6,000 concerts in 65
countries during his 70-year solo career, Mr. Ricci also made over 500
recordings, on every major label. He taught violin at Indiana University,
Juilliard and the University of Michigan. He also taught at the University
Mozarteum in Salzburg, Austria. He wrote "Left Hand Technique," a
pedagogical volume for violin published by G. Schirmer.
Mr. Ricci is survived by his wife Julia, sister
Emma (a former violinist with the Met Opera), children Gian-Franco, Riana, Roger
and Paolo, and several grandchildren.
Edited from Wikipedia
We also remember . . .
Anthony M. Aiello, drums

Louis E. Fisk, bassoon

Sol B. Franklin, drums

Geoffrey Gordon, percussion

George Hoffmann, piano

Whit Kellogg, piano

Virginia Pleasants, harpsichord

Melvin H. Strauss, piano