Requiem
Volume 114, No. 2
February, 2014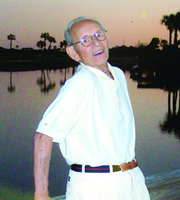 Herman "Trigger" Alpert
Herman "Trigger" Alpert, 97, the jazz bass player, died on Dec. 21. He first joined Local 802 in 1940.Mr. Alpert played bass with the original Glenn Miller band and was one of its last surviving members. He performed on such Miller classics as "Chattanooga Choo Choo," "Anvil Chorus" and "Song Of The Volga Boatman." He even played in Miller's Army/Air Force Band.
After the war, Mr. Alpert worked as a freelance musician in recording, radio and television. He was a regular on many of Frank Sinatra's East Coast recordings and radio programs in the late 1940s and performed with jazz and popular music icons including Benny Goodman, Louis Armstrong, Artie Shaw, Woody Herman and Ella Fitzgerald. In 1950, he joined the staff of CBS in New York where he worked on various radio and TV programs, most notably the "Gary Moore Show." In 1956, he recorded his only album as leader – entitled "Trigger Happy" – for Riverside. While at CBS he became acquainted with Carol Burnett, Dick van Dyke and Barbara Streisand. He continued to work outside of CBS on scores of record dates and commercials until leaving the music industry altogether in 1968. He then began an extremely successful career as an outdoor color portrait photographer.
Mr. Alpert moved to Florida in the 1980s and continued a busy schedule as a photographer until he finally retired in 2000 after the passing of his wife Connie. He is survived by a daughter. This obituary edited from an original written by Rob Ronzello (RonSwaylo@sbcglobal.net).
---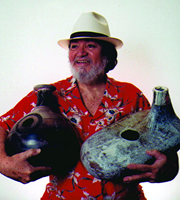 Gaudencio Thiago de Mello
Gaudencio Thiago de Mello, 80, a composer, arranger and multi-instrumentalist, died on Nov. 11. He had been a Local 802 member since 1985. After studying architecture and then physical education, Thiago (as he preferred to be called) enjoyed a successful career in professional soccer in his native Brazil. Then, without being able to read a note, he came to New York at age 33 to pursue his dream of becoming a musician. He studied classical guitar and founded the Guitar Society at the United Nations in 1970, which he directed for 10 years. He founded his band, Amazon, and released his first of many recordings in 1973. He also founded and directed the jazz ensemble at the Rudolf Steiner School in New York City, where he taught for 29 years. In 2000, DownBeat voted him among the 10 best percussionists in the U.S. Thiago taught "organic percussion" and created many of his percussion instruments out of gourds and discarded wood. He collaborated with Sharon Isbin, Paul Winter and many others. He was a member of Local 802's Jazz Advisory Committee and was an endorser of the union's Justice for Jazz Artists campaign. He is survived by his children Janine, Ayla, Pedro Paulo and Fernando; son-in-law Eckart; former wives Mary and Bette; sister Maria do Ceul; and brother Amadeu. For more on Thiago, see www.Thiago-Amazon.com. The family suggests donations in his memory to the Rain Forest Alliance (www.ra.org) or Madre (www.madre.org). Information in this obituary from a paid death notice in the New York Times.
---
Joseph Diamante
Joseph Diamante, 91, a violinist and a member of Local 802 since 1951, died on Nov. 17. Mr. Diamante studied music at the Curtis Institute of Music. He was a regular member of the New York City Opera orchestra, the American Ballet Theatre orchestra, and the New York Pops with Skitch Henderson. He also worked as a sub with the Met Opera and performed in many Broadway shows. He is survived by his wife Irene and stepdaughter Susan.
---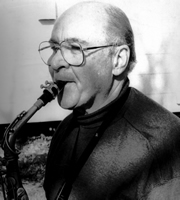 Solomon Flum
Solomon Flum, 88, a saxophonist and a member of Local 802 since 1946, died on Jan. 8. Mr. Flum was among the first class of classical saxophone students to graduate from Juilliard. He later earned master's degrees from both Columbia and Stonybrook. Mr. Flum performed with the Goldman Band, the Long Island Pops and the American Concert Band. He served as a band director for 32 years with the Farmingdale (Long Island) school system. Mr. Flum was also an accomplished performer, arranger and music educator who performed all over the New York metropolitan area. A veteran, he served in the Army during World War II and in the Naval Reserve Band during the Korean War. He is survived by his partner Ann Schlesinger; his siblings Leonard and Rhoda; his sons Neal, Judah and David; his daughters-in-law Jeanne, Lisa and Jodi; and his grandchildren Alexander, Michael and Rebecca.
WE ALSO REMEMBER . . .
Ronald Austin, trumpet
Leonard Balaban, tuba
Dwayne Burno, bass
Roy Campbell Jr.*, trumpet
Peter S. Chido, trumpet
Philip N. Darois, bass
Jeaneane Dowis, piano
Herbert A. Geller, saxophone
Frank Jackson, alto sax
Chet Kruley, guitar
Lillian Marino, violin
Philip Ramone, violin
Buryl A. Red, piano
Alan Schackner, harmonica
Sam Ulano*, drums
F.G. Verrill, bass
Christopher Von Baeyer, cello

*See tribute letters in The Musicians' Voice.