Requiem
Volume 115, No. 7
July, 2015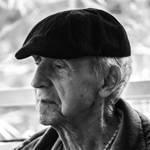 ANTHONY AGRESTA
Anthony J. Agresta, 91, a trombonist and a Local 802 member for 65 years, died on May 29. A native of Hazleton, Pennsylavnia, Mr. Agresta was one of 11 children of Italian immigrants, the late Rafael Agresta and Francesca Di Nicola Agresta. He served in the Coast Guard during World War II, both in Charleston and the Pacific. Mr. Agresta was a renowned trombonist who performed with widely known big bands, including the Dorsey Brothers and Sammy Kaye. His music career took him to many parts of the world, and he played for American presidents and the British royal family. In his later life, he served as the barber at the Charleston Coast Guard base, until he retired at age 87. He is survived by his daughters Antoinette and Victoria and their husbands Nicholas and Terrance, grandson Christopher and his wife Amy, and great-grandchildren Hannah and Ivy. The family suggests donations to the Regimental Band of The Citadel. To donate, call (843) 953-5297 or donate online at http://foundation.citadel.edu/band.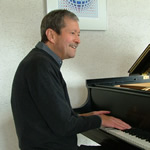 BENNY ARONOV
Benny Aronov, 82, a pianist and a member of Local 802 for over 40 years, died on May 3 in Aix-en-Provence, France. Born in Gary, Indiana in 1932, he studied at the University of Tulsa and the Manhattan School of Music. He was the pianist with the Jerry Wald orchestra in the early 1950s, then moved to California, where he played with the Lighthouse All-Stars and Terry Gibbs, and accompanied vocalists June Christy and Lena Horne. He next moved to New York, where he played with Al Cohn and Zoot Sims, Lee Konitz, Jim Hall, Benny Goodman, Warren Vache, Ken Peplowski and Carmen Leggio, while also accompanying singers Susannah McCorkle, Marlene Verplanck and Morgana King. He played frequently with his own duos and trios in New York jazz clubs. He recorded a number of jazz albums under his own name, and appeared on many others as the featured pianist or vocal accompanist. Aronov was a keyboard player in the orchestra of the Broadway show "Cats" from 1982 until 2000. Then he and his wife Nicole moved to her native country, France, where they bought a home in Provence. Mr. Aronov continued his career as a jazz pianist throughout Europe until his death. His last recordings were made in London and Paris. He is survived by his wife Nicole and his cousin Joyce Chase, along with Joyce's children and grandchildren.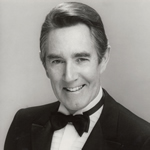 RAY HARTLEY
Ray Hartley, 89, a pianist, composer and conductor, died last Nov. 15, 2014. He had been a member of Local 802 since 1954. From the 1960s to the 1980s, Mr. Hartley romanced audiences at the top hotels in NYC. His elegant keyboard styling was described by the New Yorker as being "like a good extra-brut Château Lafite, thoroughly refined and poetic, yet always effervescent."
Born in Australia, Mr. Hartley became a star in London, NYC and all over the world. His first published song "Let's Do It Again" became an international hit. He performed before Queen Elizabeth and the royal family at the Victoria Palace Theatre. He was a sought-after audition pianist for Broadway musicals. As a recording artist, his first mood-music albums became best sellers. His concert at the Sydney Opera House in 1994 helped raise the initial funds to build Australia's first children's hospice, Bear Cottage. His legacy stretched all the way to the Internet age: a song he co-wrote called "Peanut Butter and Jelly Time" went viral when it was picked up by the Buckwheat Boyz in the early 2000s and turned into a video featuring a dancing animated banana.
A longtime member and past board member of the American Australian Association, Mr. Hartley was honored with the prestigious Terry Magill Award and Order of Australia for his charity concerts in the United States and Australia. He is survived by his sisters Shirley and Thelma as well as his nieces and nephews and other family and friends in Australia and all over the world.
ALFRED HOOD
Alfred Hood, 86, a bassist and a Local 802 member since 1956, died on May 19. A professional musician since he was 17, Mr. Hood played for Paul Anka and Johnny Mathis, with whom he toured all over the world. He also contracted and played with Mike Carney Orchestras. Mr. Hood performed at the White House, playing for presidents Lyndon Johnson and Gerald Ford. A Navy veteran, Mr. Hood earned a bachelor's degree from Jordan Conservatory of Music in Indianapolis, and a master's in string bass performance and music composition from the Manhattan School of Music. He served on the Local 802 Trial Board for many years as well as the Single Engagement Club Date Committee. He is survived by his wife Lillian, children Victoria, David and Melissa, brother Howard, sisters Suzanne, Barbara and Anne, and four grandchildren.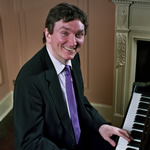 RAY KENNEDY
Ray Kennedy, 58, a pianist, composer and arranger, died on May 28. He had been a member of Local 802 since 1986. Mr. Kennedy worked with performers as diverse as Christina Aguilera and Maureen McGovern, for whom he also served as musical director. His work as with the John Pizzarelli Trio led to him being internationally recognized as a leading heir and exponent of the swing piano tradition.
Mr. Kennedy performed or recorded with Nat Adderley, Ruby Braff, Buddy DeFranco, Freddie Hubbard, James Moody, David Sanborn, Woody Shaw, Sonny Stitt and other top jazz musicians. His compositions were featured on numerous recordings, including the soundtrack of the 1999 film "The Out of Towners." He also recorded music for soap operas. He composed and performed the music for the Off Broadway show "Bill W. and Dr. Bob."
Mr. Kennedy appeared with the Atlanta Symphony Orchestra and the Boston Pops, and made numerous appearances on the Tonight Show and with Conan O'Brien and David Letterman.
Mr. Kennedy recorded 100 albums, including a dozen with his trio. His record "Mozart in Jazz" was a number-one seller in Japan, where it won a Gold Disc from the country's leading jazz magazine. He won a Grammy nomination for his solo on the song "Yours is My Heart Alone" from the album "Body and Soul."
Mr. Kennedy performed in concerts and jazz festivals in 21 different countries. His career was tragically cut short by a rare and extremely debilitating form of multiple sclerosis. He is survived by his wife Eve, daughters Lauren and Brielle, brother Tom and sister Wanda. Edited from www.thetheatreguild.com.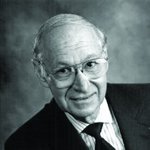 AL KOHN
Al Kohn, 96, a conductor, orchestrator, arranger, author and music business executive, died on April 1. He had been a member of Local 802 since 1937. During World War II, Irving Berlin tapped Mr. Kohn to orchestrate his all-soldier show, "This Is the Army." Mr. Kohn also arranged for Paul Whiteman, Abe Lyman, Ted Dale, Orrin Tucker and others, and arranged nightclub revues at Lou Walter's Latin Quarter, Billy Rose's Diamond Horseshoe and the Steel Pier Music Hall. Later, he served as a television arranger for Milton Berle, Katherine Murray, George Jessel, Martha Raye and Jane Pickens. He also arranged or conducted for Bob Hope, Billy Rose, Jerry Vale and many others.
Mr. Kohn wrote with his son Bob "Kohn On Music Licensing," a 1,600-page treatise on the business and legal aspects of the music publishing business. USA Today called the book "the bible of legal issues in the music world."
Mr. Kohn was a member of the creative team at Hummert Radio Features and was the key arranger for some of the syndicate's major network radio programs including "Waltz Time" and "Manhattan Merry-Go-Round." For over 11 years, he was the U.S. representative for the London-based music publisher Francis, Day & Hunter. He ultimately served as vice president of licensing for Warner/Chappell Music.
Mr. Kohn was a member of the Lambs, the Academy of Motion Picture Arts & Sciences, Pacific Pioneer Broadcasters and the Masonic Fraternity. He also served as a member of the board of directors of the Johnny Mercer Foundation.
Mr. Kohn is survived by his brother Roy, sons Ted, Matt and Bob, six grandchildren and three great-grandchildren.
Obituary information from www.alkohn.com and billboard.com.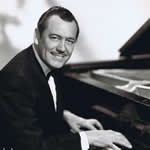 MARTY NAPOLEON
Marty Napoleon, 93, a pianist and a member of Local 802 since 1940, died on April 27. Born in Brooklyn to Sicilian immigrants Matteo and Jenny Napoli, Mr. Napoleon belonged to a musical family, including his uncle Phil, who led his own group called the Original Memphis Five.
Mr. Napoleon had an acclaimed career, playing with all the jazz greats. At 20, he joined Chico Marx's orchestra, which featured Mel Torme. He also played with Charlie Barnet, Benny Goodman, Gene Krupa, Charlie Shavers and Red Allen, among others.
Mr. Napoleon became part of the legendary Big Four, who included Buddy Rich, Chubby Jackson and Charlie Ventura. He and his late brother Teddy performed a two-piano quartet in Las Vegas. Mr. Napoleon joined Louis Armstrong and his All Stars in 1952. Mr. Napoleon's distinctive piano style can be heard on many of Armstrong's biggest hits, including "What a Wonderful World."
Mr. Napoleon played with Lionel Hampton at the Frank Sinatra Show at Carnegie Hall and at the White House for President Ronald Reagan. Movie credits include "To Beat The Band," "The Glenn Miller Story," "All That Jazz," "The French Connection," "Raging Bull," and "Tootsie." Mr. Napoleon was still performing jazz concerts into his 90s with friends Ray Mosca and Bill Crow. Besides music, his passion extended to his family. He was married to the late Marie "Bebe" Giordano for 67 years. He is survived by his daughter Jeanine, son-in-law Steve, son Marty Jr., daughter-in-law Teresa, grandchildren Cherie, Todd, Marty and Brent and great-grandson Alexander. See Bill Crow's tribute to Marty Napoleon in The Band Room.
WE ALSO REMEMBER . . .
Gilbert Barreto, saxophone
Seymour L. Benstock, cello
Stephen Covello, conductor
David Gotay, cello
Lillian P. Horton, synthesizer
Anthony Pero, drums
Joseph Rabushka, violin
Ralph Sharon, piano
Paul Q. Topper, violin
Charlie Valero, piano
To report the death of a member, call Avelon Ramnath at (212) 245-4802.