Requiem
Volume 115, No. 10
October, 2015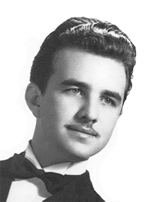 RAUL AZPIAZU
Raul Azpiazu, 90, a member of Local 802 since 1949, died on Aug. 27. He was a singer, conga player and saxophonist. Mr. Azpiazu was born and raised in Havana. He was the son of famous Cuban musician and orchestra director, Justo Angel Azpiazu (better known as "Don Azpiazu") and his mother was Cuba Aleman, the daughter of General José Braulio Alemán.
Mr. Azpiazu was a lifelong resident of the Upper West Side, where he arrived in 1944 at the age of 21. He led an active and successful career as a singer in the Latin music world. He was the lead singer for the Ramon Argueso Orchestra at the iconic Roseland Ballroom, and he also performed regularly with the renowned Lester Lanin Orchestra. Ever enthusiastic and energetic, Mr. Azpiazu lived a long and happy life as an artist as well as a dedicated husband. He will be remembered with great fondness by all who knew him and loved him.
Mr. Azpiazu is surived by his wife Eleanor, sister Angela and his nieces and nephews Ana Cristina, Maria Teresa, Justo, Raul, Constantino and Alejandro, as well as many close friends.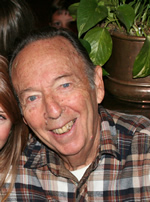 ALBERT DAVID BLOCK
Al Block, 89, a member of Local 802 for over 50 years, died on Aug. 15. A beloved and renowned saxophonist, clarinetist and flutist, Mr. Block worked with and recorded for Benny Goodman, Miles Davis, Charlie Parker, Raymond Scott, Boyd Raeburn, Artie Shaw, Guy Lombardo, Sauter-Finegan, Frank Sinatra, Tony Bennett, Jack Jones, Nancy Wilson and many others.
He can be heard on numerous landmark recordings, such as Miles Davis and Gil Evans' "Sketches of Spain" and "Charlie Parker and Voices." His flute solo opened each episode of the PBS series "Open Mind." He played on numerous jingles and performed in the orchestras of top Broadway shows. In 1983, he married his second wife, the opera and classical singer Marni Nixon. His wit, generosity and warm personality were loved by all and will be sorely missed. Besides his wife Marni, Mr. Block is survived by his daughter Jennifer from his first wife Peggy Johnson. He is also survived by his stepchildren Martha and Melani, sons-in-law Richard and Howard, daughter-in-law Leslie, and his late stepson Andrew Gold's former wife Vanessa. Finally, he is also survived by his grandchildren and their spouses: Tim and Jen Carr; Ali and Ian Troxell; Alma Friedman; Emily, Victoria and Olivia Gold; and his great-grandchildren Brendan Carr and Lucia Troxell.
Memorial plans being arranged with Riverside Memorial Chapel. For details, call (212) 362-6600 or see www.RiversideMemorialChapel.com/obituaries/show/2369. The family suggests donations to one of the following charities, which both help in the research and treatment of childhood cancers: www.AlexsLemonade.org or www.StBaldricks.org.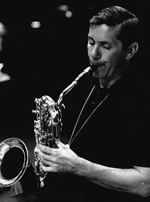 LEON COHEN
Leon Cohen, 91, a saxophonist, oboist and English horn player, died a year ago, on Oct. 21, 2014. He had been a member of Local 802 for 38 years.
As a teenager, Mr. Cohen was already playing professionally, including a stint with Buddy Williams, before serving in the Coast Guard as a musician from 1943 to 1946. After leaving the Coast Guard, he played with Elliott Lawrence before moving to New York where he performed with Meyer Davis and Howard and Lester Lanin as well as in Broadway orchestras. He also began playing on recordings and TV shows.
The artists that Mr. Cohen recorded with during his career are a "Who's Who" of superstars: Barbra Streisand, Simon and Garfunkel, Lena Horne, Tony Bennett, Harry Belafonte, Hoagy Carmichael, Sam Cooke, Bo Diddley, Leonard Cohen, Kate Smith, Dick Hyman, Chet Backer, the Four Aces, Frankie Valli, Carmen Macrae, Tony Orlando and Dawn, Johnny Mathis, the Coasters, the Drifters, Dusty Springfield, Cat Stevens, Bobby Darin, Eydie Gorme and many others. His professional accomplishments are too numerous to mention: two highlights are his performance on Paul Whiteman's farewell tour and at President John F. Kennedy's famous 45th birthday party at Madison Square Garden. Mr. Cohen was especially proud of the two decades he played music as a staff member of ABC, including time with the ABC Symphony, and` his six years with the Bobby Rosengarden Orchestra on the Dick Cavett show
He is survived by his wife Patricia, sons Steve and Jeff, and grandchildren Sara and Josh.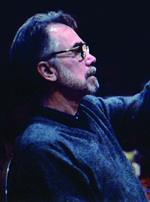 RICHARD NASS
Richard Nass, 95, an oboist and English horn player, died on
April 11. He had been a member of Local 802 since 1939. Mr. Nass was born in Berlin, Germany in 1919. He arrived in New York at the age of five, and lived the rest of his life in the U.S. He attended Stuyvesant High School and then Juilliard. Mr. Nass had planned on becoming a doctor, but once he heard the sound of the oboe at Stuyvesant, everything changed and he devoted his studies to that instrument as well as English horn. Mr. Nass served in the Army Paratroopers during World War II. As soon as the war was over, he joined the Pittsburgh Symphony under Fritz Reiner, where he played English horn for six seasons. Then in 1951 he won the English horn position at the Metropolitan Opera, where he stayed for 48 seasons until his retirement at the age of 79 in 1999.
When Mr. Nass joined the Met, the life of professional musicians was certainly not easy. At that time, his salary was $125 a week, and orchestra members often had to play seven performances a week. But, the way he looked at it, he couldn't believe he was getting paid to play such glorious music. For him, it was always such a privilege to be a part of the Metropolitan Opera.
Mr. Nass is survived by his wife of 30 years, Met Opera cellist Marian Heller, as well as his children Lesly Livengood, Christopher Nass and Jennifer Nass-Fukai, and three granddaughters.
This obituary was written by Nora Post and is reprinted here with kind permission of the author, as well as the International Double Reed Society, where it appeared in their quarterly publication, The Double Reed 38, no. 2, (2015): 17-24. A longer version of this obituary, along with additional tributes to Richard Nass, appears at www.metorchestramusicians.org.
WARREN PETTY
Warren B. Petty, 82, a bassist and a member of Local 802 for over 40 years, died on Aug. 27. By the time he was in high school in Bay Shore (Long Island), Mr. Petty was already an accomplished pianist and bass player who was playing in the South Shore Symphony and Babylon Symphony. Mr. Petty created and led a family string quartet, which was composed of his sister Joan on viola, his sister Carolyn on violin and his brother Bruce on cello. The group performed on the Ed Sullivan Show. Later, Mr. Petty studied at the State Teachers' College at what is now SUNY (Potsdam) before he was drafted into the Army during the Korean War. He resumed his studies at Juilliard, where he earned his degree.
Mr. Petty often played for orchestras associated with Sol Hurok Productions, including ensembles that backed up the the Bolshoi, Royal and Kirov ballet companies. He performed with the American Ballet and with opera performances at Lincoln Center and the Metropolitan Opera House and with touring ballet company performances. Fellow musicians often referred to Mr. Petty as "Mr. Swan Lake" since he played that ballet so often in his career. Mr. Petty remained physically fit as he lugged his bass up and down Columbus Avenue from his home to Lincoln Center. In an e-mail to Allegro, Mr. Petty's surviving siblings wrote that their brother's "personal vision, goal and objective was to be the best possible bassist each and every day, and contribute to the complex process of creating and presenting great classical music works that would inspire fellow musicians, patrons and audiences and nurture a global heritage that can bring all people and cultures together." Mr. Petty is survived by his sister Carolyn, brother Bruce and numerous nephews and nieces.
WE ALSO REMEMBER . . .
Lori Berkowitz, viola
Walter L. Botti, bass
Miriam Brickman, piano
Ray Charles, conductor
Philip Cherry, cello
Stephen Ferrera, drums
Mark A. Gatz, saxophone
Mike Kucsak, electric guitar
Patrick H. McElligott, piano
Joseph A. Pacicca, saxophone
Gerald B. Ranck, harpsichord
Ann J. Ruckert, keyboards
Salvatore Sicari, piano
Jerome Weiner, flute
If you have any reminiscences, memories or stories about deceased musicians on these pages, please e-mail them to Allegro@Local802afm.org
To report the death of a member, please call Avelon Ramnath at (212) 245-4802. Be sure to ask about any possible refund of Local 802 membership dues or about the union's death benefit (there are certain eligibility requirements).
Spouses of deceased members should call the AFM Pension Fund at (800) 833-8065, ext. 1311, to ask about any possible benefits.