Requiem
Volume 116, No. 11
November, 2016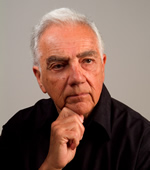 GABRIEL BANAT
Gabriel Banat, 89 a member of Local 802 since 1947, died on July 23. Mr. Banat was a noted virtuoso violinist, 23-year member of the New York Philharmonic, musicologist, author and teacher. As a chamber musician he performed with the Galimir Quartet, the Albeneri Trio, the Marlboro Festival and the New York Philharmonic Chamber Ensembles, among others. He edited a six-volume collection of violinist-composers of the 17th and 18th centuries titled "Masters of the Violin." Discovering Mozart's original autograph manuscripts of his five violin concerti, Mr. Banat edited their publication so that violinists could finally see Mozart's original bowing markings. He authored a biography of the Chevalier de St. Georges, the distinguished black French composer-virtuoso violinist of the late 18th century, and wrote about him for Allegro in 2007. He also contributed articles for Strad magazine, the Black Music Research Journal and the New Grove 2000. He taught at Smith College and Hart College of Music, lectured at NYU, and headed the violin department of the Westchester Conservatory of Music, where he also conducted the orchestra. During the 1973 New York Philharmonic strike, Mr. Banat organized a historic concert tour of Spain and Portugal by members of the orchestra, independent of its management, to enable them to meet their living expenses. Mr. Banat's early life in Europe, his survival of the Holocaust, and much more of his biography can be found at www.gabrielbanat.com. He is survived by his wife Diana, children Catherine and Peter, grandchildren Alexander, Julia, Adam and Derek, and stepchildren Cindy, Sue and Chris.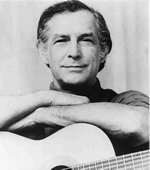 OSCAR BRAND
Oscar Brand, 96, a member of Local 802 for almost 65 years, died on Sept. 30. He was perhaps best known for his show, "Folksong Festival," which aired for more than 70 years on WNYC, and was the longest-running radio show in history with a single host. Guests included Pete Seeger, Woody Guthrie (and later his son Arlo), Bob Dylan, the Weavers, Lead Belly, Judy Collins, Harry Belafonte, Joan Baez, Phil Ochs, Harry Chapin, Emmylou Harris and B.B. King. Mr. Brand was also a prolific composer. Born in Canada, he wrote "Something to Sing About" ("This Land of Ours"), which became one of Canada's national songs. Doris Day's recording of Mr. Brand's song "A Guy Is a Guy" became a number-one hit in 1952. He wrote ballets, commercials, film music, and he even co-wrote two Broadway shows – "A Joyful Noise" (1966) and "The Education of H*Y*M*A*N K*A*P*L*A*N" (1968) – as well as other musicals. Mr. Brand had his hand in far-reaching projects: he helped develop both "Sesame Street" and the Newport Folk Festival. He hosted TV shows, including "Let's Sing Out," which introduced audiences to folk music. He published songbooks and even wrote short stories. Mr. Brand won a Peabody Award in 1982 for broadcast excellence. He is survived by his wife Karen; children Jordan, Jeannie, Eric and James; and nine grandchildren. Information from the New York Times and Wikipedia.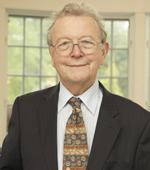 WILLIAM (BILL) SCRIBNER
William (Bill) Scribner, 77, a bassoonist and a member of Local 802 since 1961, died on Sept. 16. Mr. Scribner's professional resume is almost too long to list in this small space: he served as principal bassoonist of the American Symphony, Long Island Philharmonic, New Jersey State Opera Orchestra, Colonial Symphony and the Chautauqua Symphony Orchestra; he performed with the Brooklyn Philharmonic, New York Philharmonic and Metropolitan Opera Orchestra; he toured with the Pittsburgh Symphony, Bolshoi Ballet Orchestra, Royal Ballet Orchestra and Royal Danish Ballet Orchestra; he performed in many Broadway productions; he was a member of the Phoenix Wind Quintet and Leonia Chamber Players; and he was a faculty member at the University of Connecticut, Rutgers University, Queens College and Bloomingdale School of Music. But perhaps his crowning achievement was founding the Bronx Arts Ensemble in 1972. Mr. Scribner guided the organization from its beginnings as a wind quintet to its present status as the preeminent performance group in the Bronx, the first in the borough with a Local 802 contract. Mr. Scribner was a member of the board of the Bronx Council on the Arts, and made many highly-praised wind quintet arrangements for International Opus. He is survived by his wife Marsha Heller, who is an oboist and a member of Local 802, and his son Andrew. Donations may be made in Mr. Scribner's memory to the Bronx Arts Ensemble at www.bronxartsensemble.org/donate-2. For more of Mr. Scribner's life story, see his 2014 interview with Tom Olcott in Allegro.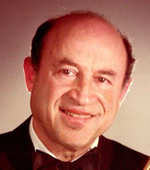 FREDERICK (MOE) SNYDER
Frederick (Moe) Snyder, 94, a trombonist and a member of Local 802 since 1948, died on June 5. Mr. Snyder was a world-renowned trombone player and brass teacher. He graduated from Juilliard and served in the Army during World War II, where he played in the band in the 100th infantry. He leaves behind a legacy of thousands of students, who he taught over many decades. He is survived by his children Martin, Nancy, David and Susan; sister Anne; and grandchildren Rachel, Hannah, Leah and Frank. The family suggests donations to Phelps Hospice (www.phelpshospital.org) or the Alzheimer's Association (www.alz.org). In an e-mail to Allegro, Local 802 member Steve Norrell related the following memory of Mr. Snyder: "In the 1970s, Charles Colin started a New York Conference for Scholarships which originally was hosted at the Roosevelt Hotel. Until the workshop moved out of NYC, I will always remember that Moe had a trombone ensemble of his students as the first event every Sunday morning of the workshop. In Westchester County, he had a huge teaching studio. He once gave me a sheet of exercises (and a cassette of him playing them), which he thought were very beneficial for students. He was totally committed to helping others!"
WE ALSO REMEMBER . . .
William C. Brown, clarinet
Chris Costantakos, violin
Juliann Klopotic, violin
Antonio Salatti, clarinet
Al Stewart, trumpet*
Elizabeth Swados, guitar
*Al Stewart died on Oct. 17, shortly after his interview appeared in the October issue of Allegro. An obituary will appear in our December issue.
If you have any reminiscences of the musicians on these pages, e-mail them to allegro@local802afm.org.