Requiem
Volume 117, No. 7
July, 2017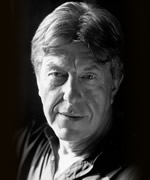 WILLIAM BROHN
William Brohn, 84, the conductor, orchestrator, arranger and bassist, died on May 11. He had been a member of Local 802 since 1963. Mr. Brohn orchestrated more than a dozen Broadway musicals in his lifetime, including "Wicked," "Miss Saigon" and "Ragtime," for which he won a Tony in 1998 for best orchestrations. His most recent work was a revival of "Half a Sixpence," currently running in London. He also won the Drama Desk Award for outstanding orchestrations three times.
Mr. Brohn studied music at Michigan State University, the New England Conservatory and Tanglewood, and was mentored by the arranger Robert Russell Bennett. In the 1960s, Mr. Brohn began his career as conductor for the Joffrey Ballet, American Ballet Theatre and the Royal Ballet. Over the next two decades, he focused more and more on orchestrations, producing ballet scores for Agnes de Mille, Lar Lubovitch, Twyla Tharp, Susan Stroman and the American Ballet Theatre.
In 1989, Mr. Brohn began to collaborate with the musical theatre producer Cameron Mackintosh, while also working on scores for musicals with Trevor Nunn and the Royal National Theatre of London. During his career, Mr. Brohn also arranged for Sir James Galway, the Boston Pops, the Cleveland Orchestra, the Hollywood Bowl, Liza Minnelli, Marilyn Horne, Renée Fleming, Frederica von Stade, Plácido Domingo and Jerry Hadley. He collaborated with conductors André Previn, John Williams and Keith Lockhart.
Mr. Brohn is survived by his sister Marianne, brothers Paul and Fritz, and other family members.
Obituary information from Wikipedia and the New York Times. Also see a letter in tribute to Mr. Brohn in the Musicians' Voice.
---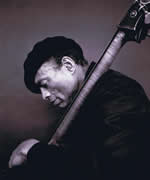 BOB CUNNINGHAM
Bob Cunnnigham, 82, a bassist and composer, died on April 1 after being a member of Local 802 for over 30 years. Growing up in Cleveland, Mr. Cunningham had the good fortune to meet John Coltrane, who came to his home and played with him and other local musicians. But it was New York City where Mr. Cunningham was destined to be, and he arrived there in 1960. He made an immediate impression on Milt Hinton, who recommended him to Dizzy Gillespie. That began an association lasting several tours and albums. During his long career, Mr. Cunningham played or recorded with almost everyone on the scene, including Art Blakey, Freddie Hubbard, Junior Mance, Frank Foster, Abbey Lincoln, Illinois Jacquet, Sun Ra, Gary Bartz, Olatunji, Bill Hardman, Bobby Few, Joe Lee Wilson and many others. He also was a member of The 3B's, with Bross Townsend and Bernard Purdie. Mr. Cunningham played a seven-year stint with the Yusef Lateef Quartet and worked extensively with tap dancers Savion Glover, Jimmy Slyde, Lon Chaney and Roxanne Butterfly. He was known for adding percussion to his playing by attaching bells to his ankles.
Mr. Cunningham was also active in Local 802's jazz campaigns. He lent his efforts to the Jazz Foundation and was a co-founder of Jazz 966 in Bed-Stuy, the Jazzy Jazz Series at Medgar Evers College and the Central Brooklyn Jazz Consortium, which inducted him into the Brooklyn Jazz Hall of Fame.
Mr. Cunningham is survived by his wife Bonda; children Regina, D'Andrea and Robert III; grandchildren Robert IV and Shayla from his marriage to the former Evelyn Woodard; and daughter Ayanna from his second marriage.
---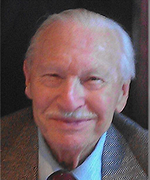 ALVIN FOSSNER
Alvin Fossner, 93, a woodwind player and music educator, died on March 22. He had been a member of Local 802 since 1964. He taught in the Colonie school system near Albany before beginning a 30-year career teaching at Jersey City University and Columbia University Teacher's College. Mr. Fossner was principal oboist for the Albany Symphony and Schenectady Symphony in the late 1950s and early 1960s. He studied at the New England Conservatory of Music, where his education was interrupted by World War II. After serving in the Army for three years, he came back to graduate. He was married to his wife Jeanette for almost 50 years before her passing, and was fortunate to find a dear companion in Eileen Cohen and her loving family for the last 18 years of his life. Mr. Fossner is survived by his son Nathaniel and daughter-in-law Virginia. He is also survived by his grandchildren and their spouses Lily, Kate, Lucy, Jonathan, Noah and Allison, and three great-grandchildren. The family suggests donations in Mr. Fossner's name to a local symphony orchestra or social cause. An online guest book appears at www.SimpleChoicesCremation.com where a longer version of this obituary appears.
---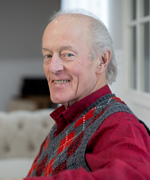 DAVID ROBINSON FROST III
David Frost, 70, a percussionist, composer and music librarian, died on April 1. He had been a member of Local 802 for over 30 years. Mr. Frost was born in St. Paul, but after earning three degrees from Juilliard, he stayed in New York, where he worked with the New York Philharmonic, American Composers' Orchestra, the Orchestra of New York, several New York ballet orchestras and the Brooklyn Philharmonic. In 1988, Mr. Frost moved with his family to Ohio to accept the position of principal librarian with the Columbus Symphony Orchestra, where he served for almost 30 years, composing new works and creating over 100 arrangements. He is survived by his wife Susan, daughter Laurel (and her husband Joseph), son Robin, grandchildren Ethan, Wyatt and Amelia, sister Judith Frost, and his loving family in Connecticut and Minnesota. He was loved and respected by many and will be dearly missed.
---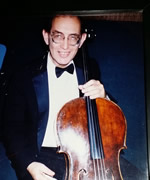 FRANK EZRA LEVY
Frank Ezra Levy, 86, a cellist and composer, died on April 23. He had been a member of Local 802 since 1951. Mr. Levy was born in Paris to china restorer and painter Else Hammerschlag and legendary Swiss pianist and composer Ernst Levy. After emigrating to the U.S. in 1939, he began to study cello, eventually graduating from the famous High School of Music and Art in Manhattan. He went on to earn his undergraduate degree at Juilliard and a master's in musicology from the University of Chicago. Early in his career, Mr. Levy taught at the New School and at Brooklyn College. In 2008-2009, he was Kean University's first composer-in-residence. His career as a professional cellist took him to the St. Louis Symphony, the Feldman Chamber Music Society and the Halifax Symphony before he moved back to New York City, where he played with the New York Philharmonic, the Brooklyn Philharmonic and Radio City Music Hall, where he was principal cellist for 45 years. Even while earning his living as a cellist, he was always composing music. Mr. Levy had over 250 published works to his name, including 15 symphonies, 20 string quartets, and many other orchestral, vocal and chamber works. He actively promoted his father's music, arranging both publications and performances. Frank is survived by his wife Barbara Pogul Rivlin; his daughters Hannah and Melissa from his first marriage to Audrey Flack; his stepchildren Ken (and wife Renee) and Claire (and husband Patrick); his step-grandchildren Madison, Alex, and Toby; his brother Matthys (and wife Julie); his nieces Monica and Jennifer; and other cousins. He was also briefly married to Barbara Garofalo. The family suggests donations to any local chapter of the National Multiple Sclerosis Society.
---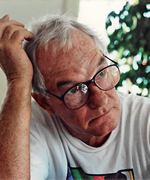 DONALD PAYNE
Donald R. Payne, 84, a bass player and a member of Local 802 for 30 years, died on Feb. 25. He was already playing in clubs and doing TV and film appearances before he landed a spot on Ornette Coleman's 1958 debut album "Something Else!!!!". He then toured with Tony Bennett, as a member of Ralph Sharon's band. He established himself in the New York studios and spent years recording and touring from his home base of Nyack. During his career, Mr. Payne played with Herbie Mann, Stan Getz & Luiz Bonfa, Astrud Gilberto, Jackie & Roy, Janis Ian, Roy Buchanan, Harry Chapin, Leonard Cohen, Judy Collins, Loudon Wainwright III, and many others. He also appeared on several film and TV scores, and hundreds of jingles. Mr. Payne moved to South Florida with his family in 1988. He became a fixture of the local jazz scene, formed his own label, and composed, arranged and produced his own work. Three later projects were important to him: an album with jazz singer and pianist Patti Wicks, a live collection featuring many local colleagues, and an album called "Rhapsodic Echoes," where Mr. Payne was thrilled to collaborate with old friends Don Friedman, Kenny Ascher, Bob Mann and Allen Schwartzberg. He is survived by his wife Barbara, their daughter Jesse and son Cory.
---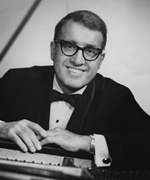 DOLPH TRAYMON
Dolph Traymon, 97, a pianist and a member of Local 802 since 1939, died last Dec. 24, 2016. Mr. Traymon was born Adolph Tramontana in New York City. After studying in Manhattan from age 5 with Dr. Vincent Coppola, the conductor Arturo Toscanini recommended him for admission to Juilliard. Following his service with the NYC-based Army Orchestra during World War II, Mr. Traymon worked daytimes as a staff pianist and arranger for ABC, and at night with numerous bands and ensembles – everyone from Rudy Vallee to Frank Sinatra. In the 1960s, he briefly became the entertainment director and a partner in one of Long Island's most famous restaurants, CARO's in Manhasset. He later traveled extensively in Asia for the State Department, worked as an accompanist for the singer Peggy Lee, and ran his own club date orchestra. Mr. Traymon and his wife Audrey opened the Fife 'n Drum restaurant in Kent, Conn., in 1973. For over 43 years he played his Steinway six nights a week, entertaining celebrities like Vladimir Horowitz, Skitch Henderson, James Cagney, Richard Widmark, Patty Lupone and Chevy Chase. A true "old school" professional, he would never dare to be seen on a Saturday evening without his tuxedo, a bowtie and one of his many pairs of patent leather dress shoes. Mr. Traymon is survived by his wife Audrey, daughter Elissa (and her husband George), daughter Tracey (and her husband Cliff), three granddaughters and four great-grandchildren. The family suggests donations in Dolph's memory to the Dolph Traymon Music Fund at the Marvelwood School in Kent, Conn. at www.Marvelwood.org.
---
WE ALSO REMEMBER . . .
Wally I. Besser, trumpet
Jack Caldwell, bass
Jeffrey C. Lerner, clarinet
John D. Messner, trombone
Tony Monte, piano
Dave Moore, bass
Haskell O'Brien, drums
Bill Ochs, uilleann pipes
Nat Rand, piano
Carl Schiebler, French horn
Leonard Schwartz, trumpet
Anselmo Vidal, drums*
William P. Wisnewski, piano
*See a tribute letter to Mr. Vidal in the Musicians' Voice.