Requiem
Volume 117, No. 11
November, 2017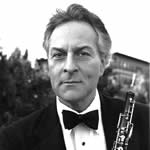 RICHARD (RICK) CENTALONZA
Richard (Rick) Centalonza, 71, a multi-instrumentalist and Grammy winner, died on Sept. 17 after being a member of Local 802 since 1970. Mr. Centalonza, who had been the house contractor at the Westbury Music Fair for 30 years, played all the woodwinds, including clarinet, every saxophone, bass clarinet, flute, piccolo, oboe, English horn – and even conch shells. He studied at Berklee College of Music and quickly made his mark by touring and playing with a diverse roster of top artists, including Buddy Rich, Frankie Valli, Frank Sinatra, Johnny Mathis, Gladys Knight, Ray Charles, the Mingus Epitaph Orchestra, Aretha Franklin, Judy Garland, Mel Torme, Rosemary Clooney, Sarah Vaughan, Don Rickles, Joan Rivers, Donna Summer and Jay Black (of Jay and the Americans). He also played with Judy Kaye, John Pizzarelli, Dave Stahl, David Lahn, Millie Vernon and Barbara Rustin Staton, among others. Mr. Centalonza worked on Broadway for many years, including a chair in the current revival of "Chicago," which opened in 1996. (He later played on the cast album soundtrack for the show, which won a Grammy in 1997.) Mr. Centalonza performed in the band for the 1999 NBC special "Garth Brooks and the Magic of Christmas," which was filmed at the Rainbow Room with Natalie Cole, Tony Bennett and Trisha Yearwood. He was also a prolific jingle perfomer and even appeared on camera as a sideline musician in two award-winning movies: "Arthur" (1981) and "The Good Shepherd" (2006). Mr. Centalonza's wife Martha told Allegro that "Richard was the funniest, most talented man I've ever known, with dimples that just wouldn't quit. He will be sorely missed by friends and family."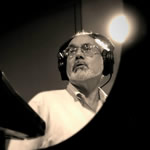 BARRY LEVITT
Barry Levitt, 70, a member of Local 802 since 1974, died on Sept. 21. He was well known as a music director, conductor, arranger, composer, pianist, producer, educator and songwriter who worked on Broadway and in musical theatre and cabaret, and who led jazz and big bands. He served as president of the Manhattan Association of Cabarets & Clubs and was artistic director of the Lyrics & Lyricists series at the 92nd Street Y. Mr. Levitt worked with Ben Vereen, Judy Collins, Rosemary Clooney, Eartha Kitt, Nell Carter, Johnny Hartman, Gloria Lynne, Adrienne Lenox, Jane Powell, J Mark McVey, Robert Cuccioli, Tonya Pinkins, Melba Moore, Eddie Fisher, Connie Francis, Sergio Franchi, Dominic Chianese, Neil Sedaka, Edie Adams, Debbie Gravitte, Julius LaRosa, Allan Jones, Phylis Hyman, Jack Jones, Maureen McGovern, The Four Aces, The Ink Spots, Tony Martin, Sylvia Syms, Linda Hopkins, Margaret Whiting, Marilyn Michaels, Julie Wilson, Marlene ver Planck, Karen Mason, Vivian Reed, Pia Zadora, Marilyn Maye and Carol Woods, among others. He played and produced many TV shows and recordings and was known for his work producing annual galas, including the Laurie Strauss Leukemia Foundation Annual Concerts at Carnegie Hall with the New York Pops, the Parkinson Disease Foundation Annual Gala, the Kessler Institute Gala and the American Cancer Society benefits. He is survived by his wife Brenda, daughter Dori, son-in-law Bjorn, grandson Thor, brother Sanford and brother-in-law Ed.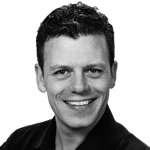 DAVID SPIER
David Spier, 52, a trumpeter and a member of Local 802 since 1992, died on Sept. 11. A renowned and highly respected musician, Mr. Spier graduated from Cicero High School in Syracuse, SUNY Fredonia and the Manhattan School of Music. He enjoyed a successful career on Broadway, most recently playing trumpet for the entire 11-year run of "Jersey Boys." Along with his extraordinary musical gifts, Mr. Spier was an avid fisherman. He was also a passionate and knowledgeable wine enthusiast and a devoted golfer. After living more than 20 years in Manhattan, Mr. Spier and his wife Cameron moved to Rockland County, where they welcomed their beloved daughter Katelyn into the family. Mr. Spier was a caring and devoted father to Katelyn, who filled his heart with immeasurable joy and pride every day of his life. We will all miss his incomparable talent, his infectious sense of humor, and his loving devotion to family and friends. Besides his wife Cameron and daughter Katelyn, Mr. Spier is survived by his parents Frederick and Nancy, sister Tina (and her husband Jeffery), sister-in-law Elaine, sister-in-law Courtney (and her husband Luis), and parents-in-law Eric and Linda. He is also survived by his nieces and nephews Jeffery, Jessica, Jacinda, Jarrett, William, Justin and Soren, five great-nieces and great-nephews, and many cherished lifelong friends and colleagues.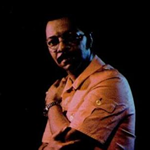 GRADY TATE
Grady Bernard Tate, 85, the drummer and singer, died on Oct. 8. He had been a member of Local 802 for 57 years. Mr. Tate was born in Durham, North Carolina. In 1963, he moved to New York City, where he became the drummer in Quincy Jones's band. His drumming became a signature part of the hard bop sound, including his playing on many of the classic Jimmy Smith and Wes Montgomery albums recorded on the Verve label in the 1960s. Mr. Tate was also the drummer on "The Tonight Show" for six years. During the 1970s, he was a member of the New York Jazz Quartet. In 1981, he played drums and percussion for Simon and Garfunkel's Concert in Central Park. Mr. Tate also played with Ella Fitzgerald, Duke Ellington, Count Basie, Stan Getz, Rahsaan Roland Kirk, Astrud Gilberto and Michel Legrand, among others. Among his most widely heard vocal performances are the songs "I Got Six," "Naughty Number Nine" and "Fireworks" from the "Schoolhouse Rock" TV series. For the 1973 film "Cops And Robbers," Mr. Tate sang the title song, written by Michel Legrand and Jacques Wilson. On Mark Murphy's album "Living Room," Mr. Tate shares the vocal on a medley of "Misty" and "Midnight Sun." Mr. Tate joined the faculty of Howard University in 1989. He is survived by his wife Vivian and son Grady Jr. Obituary text and information edited from Wikipedia.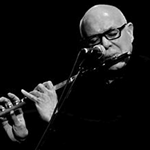 BRIAN DELMA TAYLOR
Brian Delma Taylor, 65, a flutist and a member of Local 802 since 1980, passed away peacefully on Sept. 6 in Peekskill, New York. A native of Texas, Mr. Taylor earned his degree in music education from the University of Texas before moving to New York to study with Julius Baker, the principal flutist with the New York Philharmonic, where he met and married keyboardist/composer Bettina Covo. Together, they spent the next 35 years performing, composing and producing a diverse catalogue of music that began with their classical ensemble, the Baroque Invention. followed by their cutting-edge seven-piece jazz/rock/world fusion band Chromatica, in addition to a wide range of other collaborations. As a flutist, Mr. Taylor had a distinguished career performing in symphony orchestras, chamber music groups, jazz ensembles, crossover bands, Broadway pits, and for film and TV scores. He also composed, produced and arranged for numerous artists and clients, including the Big Apple Circus, Cirque Le Masque, the crossover violinist Daisy Jopling, Zimbabwean pop star Chaka Ngwenya and New York's Out-of-the-Box Theatre. Since 2010, Mr. Taylor lived and worked happily in his beautiful artist loft in Peekskill. Mr. Taylor was very active in Peekskill's vibrant arts community, as well as New York City's nearby music scene. Mr. Taylor was a true renaissance man, always evolving and exploring new avenues of music and sound. But, more importantly, he was a beautiful soul whose spirit and talent touched his family, friends, colleagues, students and audience members alike. He will be sorely missed but his music will resound forever.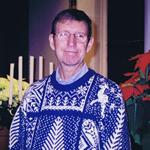 JOHN THORP
John Thorp, 80, a trombonist and a member of Local 802 for over 30 years, died last Jan. 12, 2017. Mr. Thorp grew up in Benton Harbor, Michigan, where he took lessons and played in the high school band. He studied at the University of Michigan before joining the Army Band in Washington, D.C. as a member of the prestigious Herald Trumpets, where he played for the John F. Kennedy administration. Later Mr. Thorp played with top ensembles from both the club date field (including Lester Lanin and Tony Martell) and the classical world (including the Royal Ballet of London and sub work with the New York Philharmonic and Metropolitan Opera). He was also the librarian with the American Ballet Theatre for many years. Mr. Thorp played on the Holland America cruise ship line, including six around-the-world cruises. He was a staff member of Local 802 from 1990 to 2003, where he finished up as a supervisor in the recording vice president's office under the late Erwin Price. Besides music, one of Mr. Thorp's most cherished memories was his sponsorship of a boy named Alejandro from the Philippines. Mr. Thorp remained active in the community in his retirement, participating in the life of Saint Luke's Lutheran Church on West 46th Street and volunteering in its soup kitchen. Mr. Thorp is survived by his longtime partner Mickey, brother Robbin, sister-in-law Joyce, and many nieces, nephews, grandnieces and grandnephews.
WE ALSO REMEMBER . . .
The conductor Vincent LaSelva, who founded the New York Grand Opera, died on Oct. 9 at the age of 88. As Allegro went to press, we were still gathering tributes to Mr. LaSelva, which will appear in a future issue. E-mail your reminiscences of Mr. LaSelva to Allegro.