Requiem
Volume 118, No. 12
December, 2018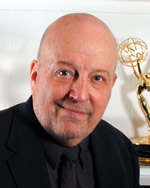 GLEN DAUM
Glen Daum, 77, a member of Local 802 since 1979, died on Oct. 17. Mr. Daum was active as a composer, arranger and producer in New York for the past several decades, writing and arranging music for ABC World News Tonight, CNN Headline News,Turner Classic Movies, "The New Adventures of Mighty Mouse," "Chip 'N' Dale Rescue Rangers," and other film and television projects.
The recipient of several BMI awards, Mr. Daum was also an Emmy Award winner, receiving five nominations and two wins for his work on "Sesame Street," where he was a composer for seven years.
He wrote music for hundreds of commercials and his arrangements were played by ensembles ranging from the Count Basie Orchestra to the Boston Pops.
His credits also included arrangements for concert and recording artists such as Mandy Patinkin, Denyce Graves, Sumi Jo, Ann Hampton Callaway, Philip Chaffin, Tina Lear, and Joe Alessi of the New York Philharmonic and Imperial Brass.
Beginning in 2014, Mr. Daum co-directed the 48th Street Big Band, which met monthly at the union and gave benefit concerts for the Local 802 Musicians' Emergency Relief Fund.
Prior to moving to the New York area in the late 1970s, he was the director of jazz studies and a member of the theory/composition faculty at the University of Texas at Austin.
He was educated at Southern Illinois University and the Eastman School of Music and earned his doctor of musical arts degree at Stanford University.
He is survived by his longtime partner, Anne Erickson, along with his daughter Meghan and son Evan. A memorial service at Local 802 is planned for early spring of 2019.
"Glen Daum: Consummate musician: composer, arranger, educator, and friend. After Glen came to New York from Chicago he and I worked together in the New York recording studios for more than 30 years on a variety of projects: He as arranger and I as engineer. In addition, we shared an interest in both classical music and jazz, especially big band music of the post-World War II era. Few of Glen's colleagues knew that he had earned a Ph.D. in composition from Stanford University in California. Glen will be missed, but well-remembered in our musical community."
– Roger Rhodes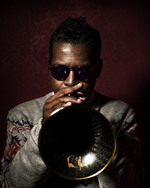 ROY HARGROVE
The trumpeter Roy Hargrove, 49, died on Nov. 2, after being a member of Local 802 since 1992. Mr. Hargrove was born in Texas and made his way to the East Coast to attend Berklee. He later transferred to the New School and quickly immersed himself in the NYC scene. One of his first recordings was with Superblue, featuring Bobby Watson, Mulgrew Miller, Frank Lacy and Kenny Washington. In 1990 he released his first solo album, "Diamond in the Rough," which caught the ears of Wynton Marsalis, who had met Mr. Hargrove years before on a visit to the Booker T. Washington High School for the Performing and Visual Arts in Dallas. Soon after, Mr. Hargrove was commissioned by the Lincoln Center Jazz Orchestra to write a piece, which resulted in "The Love Suite: In Mahogany." This was just the beginning of a prolific career. In 1994, Mr. Hargrove recorded "With the Tenors of Our Times," with Joe Henderson, Stanley Turrentine, Johnny Griffin, Joshua Redman and Branford Marsalis. In 1995, he recorded the album "Parker's Mood" with Christian McBride and Stephen Scott. Mr. Hargrove won the Grammy for best Latin jazz album in 1998 for "Habana" with Crisol, the Afro-Cuban band he founded. He began a series of collaborations with soul singers, starting in 2000 with D'Angelo, with whom he recorded the album "Voodoo." Two years later, Mr. Hargrove recorded with D'Angelo again, this time adding Macy Gray, the Soultronics and Nile Rodgers to the mix as part of a tribute album to Fela Kuti. He played with Shirley Horn and the rapper Common on the album "Like Water for Chocolate," and with high school friend Erykah Badu on "Worldwide Underground." Mr. Hargrove won his second Grammy for best jazz instrumental album in 2002 for "Directions in Music: Live at Massey Hall" with co-leaders Herbie Hancock and Michael Brecker. Mr. Hargrove also reached back to the roots of jazz when he performed the music of Louis Armstrong in Roz Nixon's musical production "Dedicated To Louis Armstrong." Allegro received the following statement from Mr. Hargrove's management/P.R. team: "One of the most respected and loved musicians in our New York City community and the world at large, the trailblazing multiple Grammy-winning trumpeter was known just as intensely for his brimming fire and fury as he was for his gorgeous, signature balladry. Over and over, his sound attested to and sanctified his deep love for music. His unselfish timbre covered the waterfront of every musical landscape. Owning his music, his sound, Roy inspired generations of musicians. He was a game changer."
Mr. Hargrove is survived by his wife Aida, daughter Kamala, mother Jacklyn and brother Brian. Musicians who played with Mr. Hargrove are welcome to submit reminiscences to us; please e-mail Allegro Editor Mikael Elsila.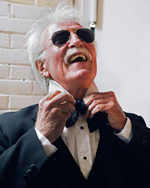 CHUCK WILSON
Charles (Chuck) Dee Wilson, a saxophonist and a member of Local 802 since 1979, passed away on Oct. 17. By high school, Mr. Wilson was already leading his own groups. He later studied at the University of North Texas at Denton. He played with Jerry Gray in Dallas before landing a spot with Buddy Rich in 1977. In his career, he also played with Benny Goodman, Tito Puente, Bobby Short, Gerry Mulligan, Bob Wilber, Loren Schoenberg, Buck Clayton, Liza Minnelli, Walt Levinsky, Vince Giordano's Nighthawks and the Howard Alden/Dan Barrett Quintet. His own group, Chuck Wilson and Friends, included Alden, Murray Wall and Joel Helleny. He played on dozens of Broadway shows as well as dozens of records in the studio on saxophone, clarinet and flute. He released his debut as a leader, "Echo of Spring," in 2010. Mr. Wilson is survived by his longtime companion Jody Merritt and his daughter Adrianne Wilson. Please join us to celebrate the life of Mr. Wilson on Wednesday, Dec. 12 at Local 802 from 5 p.m. to 9 p.m. For more information or to help out at the event, please e-mail Ellen Elchlepp at eelchlepp@optonline.net.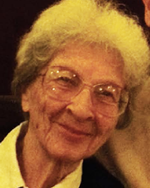 HARRIET WINGREEN
The pianist and celesta player Harriet Wingreen, 92, a member of Local 802 since 1945, died over the summer on Aug. 26. A former member of the New York Philharmonic, Ms. Wingreen was first hired by Leonard Bernstein in 1965. "For almost 50 years she made vital contributions through her performances in orchestral and chamber music concerts and her accompaniment of solo rehearsals and auditions," wrote the New York Philharmonic in its obituary to Ms. Wingreen in the New York Times. The Philharmonic added, "We will miss Harriet's warmth, humor, and intelligence, and extend deepest condolences to her family." Friends and colleagues commemorated Ms. Wingreen's life in November at a tribute at the New York Philharmonic. Ms. Wingreen is survived by her son Paul, daughter-in-law Susan, and grandsons Nicholas and Daniel. The family suggests donations in Ms. Wingreen's name to the Humane Society (see www.HumaneSociety.org)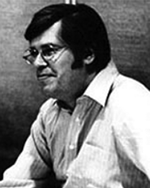 JIMMY WISNER
James "Jimmy" Wisner, 86, died earlier this year, on March 13, after being a member of Local 802 since 1960. Also known as "Wiz" or "The Wiz," Mr. Wisner was a pianist, arranger, songwriter and producer. Born in Philadelphia, Mr. Wisner received classical training as a youngster, and attended Temple University as a psychology student in the late 1950s. He formed the Jimmy Wisner Trio in 1959 with Chick Kinney on drums and Ace Tesone on bass. This ensemble backed musicians who toured through Philadelphia, including Mel Torme, Carmen McRae, Dakota Staton and the Hi-Lo's. He released several full-length albums as a jazz musician, but in 1961 recorded a rock & roll adaptation of Edvard Grieg's piano concerto in A Minor, using shellac on the hammers of a cheap piano so as to effect a honky-tonk sound. So as not to alienate his jazz fans, he released the tune (titled "Asia Minor") under the name Kokomo. He was turned down by 10 labels and had to release the track on his own. The song became a hit. Mr. Wisner then enjoyed a successful career as a songwriter, producer and composer for film and television. He wrote "Don't Throw Your Love Away," a #1 hit for the Searchers in 1964, as well as the Tymes' "Somewhere," which went Top 20 in the U.K. As a producer and arranger, Mr. Wisner worked with Bobby Rydell, Freddy Cannon, Neil Sedaka, Bobby Vinton, Herbie Mann, Len Barry, Miriam Makeba, Judy Collins, Paul Evans, Spanky and Our Gang, Tony Bennett, the Cowsills, Carly Simon, Al Kooper, Iggy Pop, Barbra Streisand, Tommy James, Brigitte Bardot, Roberto Carlos and Randy & the Rainbows. He also headed Columbia Records' A&R department from 1968 to 1969. Mr. Wisner is survived by his wife Jane and sons Matthew, James and Alex. Obituary above edited from Mr. Wisner's entry in Wikipedia.
WE ALSO REMEMBER . . .
Gary Decarlo, drums
Cornelius S. Fortune, saxophone
Robert A. Taylor, guitar
To report the death of a member, call (212) 245-4802 and ask for the membership department. Obituaries should be e-mailed to Mikael Elsila, or call (646) 765-9663.