Requiem
Volume 119, No. 2
February, 2019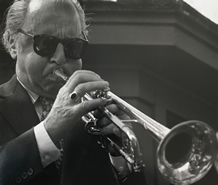 RICHARD J. AMSES
Richard J. Amses, 88, a trumpeter, flutist, pianist, composer, songwriter, lyricist, arranger and music educator, died on Dec. 15. He had been a member of Local 802 since 1954 and was also a member of ASCAP. Born in Bayonne, New Jersey, Mr. Amses served in the Army and was a veteran of the Korean War. He later attended Juilliard and earned a master's degree from the Manhattan School of Music. Mr. Amses toured with many of the top big bands of the 1950s and 60s including those of Walter Nye, Doc Severinsen, Skitch Henderson, Lester Lanin and Eliot Lawrence. In New York City he often played at the popular nightclubs of the day such as the Latin Quarter, the Copa and the Palladium.  In 1961 he moved with his family to Monmouth County where he taught music both privately and in the New Jersey public school system for over 25 years. There he joined AFM Local 399 (Asbury Park).  While teaching, he continued to play trumpet professionally for top acts, including Tony Bennett, Tony Watson, Harry Belafonte, Peggy Lee, Rosemary Clooney, Cab Calloway, Helen O'Connell and Johnny Mathis. "Throughout his life he filled our home with music and song during family gatherings and holidays and in between," write Mr. Amses' wife Phyliss in an e-mail to Allegro. "His kindness, warmth, and energy were deeply inspiring to all who knew him. He handled his last years – especially those years on dialysis – with incredible forbearance, positivity, and courage." Besides his wife, Mr. Amses is survived by his daughter Denise (and her husband Christopher Cosma), son Matthew (and his wife Kathryn Cordes), sister Joan Townsend and grandchildren Julian and Gabriel. He was adored and will be missed beyond measure. The family suggests donations to the Manhattan School of Music at www.msmnyc.edu/giving/ways-to-give.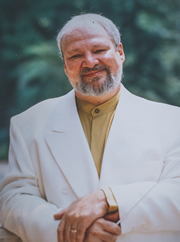 WILLIAM BROWN
Willam Brown, 83, a French hornist and a member of Local 802 for 23 years, died on Nov. 8, 2018. Cited by the New York Times as "a master of the most devilish of instruments," Mr. Brown served as the solo horn chair of the New York City Opera for 10 years and also held positions with the American Ballet Theatre, Royal Ballet of England, New York City Ballet, New Jersey Symphony, Pittsburgh Symphony and Indianapolis Symphony. A graduate of Indiana University, Mr. Brown also studied with Gunther Schuller and recorded on symphonic albums with William Steinberg, Julius Rudel and Igor Stravinsky. In the 1960s, as part of a U.S. government cultural exchange program, Mr. Brown performed classical music for many who had never heard it before, including indigenous peoples around the world.  Mr. Brown was a founding member of the Dorian Quintet and Lark Woodwind Quintet, and he served as the artistic director of the New Amsterdam Ensemble. He taught everyone from individual students to master classes at universities. Mr. Brown's project "Hornfest for Hamilton" brought 80 horn players together in a memorial performance honoring his close friend William Hamilton. Mr. Brown is survived by his daughters Leslie and Heather, granddaughter Olivia, brother David and son in-law Robert Salnave. A memorial concert celebrating Mr. Brown's life will be held this spring; for more info, send an e-mail to heather.brown@kbcc.cuny.edu.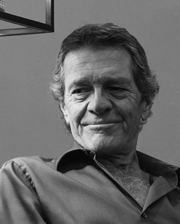 CHRIS COSTANZI
Christopher Nello Costanzi, 63, a French hornist and a member of Local 802 since 1980, died on Dec. 10, 2018. Mr. Costanzi was born on July 8, 1955 in St. Paul, Minnesota. He moved to New York in 1973 to attend the Manhattan School of Music, where he studied horn with Arthur Berv. Upon graduating, Mr. Costanzi  began his lifelong career as a busy freelance musician, earning contracts with the Opera Orchestra of New York, Greenwich Symphony Orchestra, Northeast Pennsylvania Philharmonic and Lincoln Center's 1994 revival of "Carousel." Mr. Costanzi subbed on many dozens of shows throughout his career and became a beloved regular fixture on the gigging scene. Possibly lesser-known aspects of his musical life were as a composer, electric bassist and keyboard player. He operated a rock rehearsal studio space in his apartment building on West 99th Street for decades before locating to the Bronx with his family. Mr. Costanzi is survived by his children Nello and Sophia. He is fondly remembered as a robust and tenacious man with unparalleled energy, enthusiasm and lust for life. He will be greatly missed by all who knew him as a tremendously honest and loyal friend.
– obituary contributed by Shelagh Abate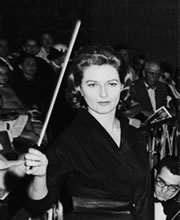 LIZA REDFIELD
Liza Redfield, 94, a pianist, composer and the first woman to serve as a full-time conductor of a Broadway orchestra, died on Dec. 23. She had been a member of Local 802 since 1946. Ms. Redfield, born Betty Weisman, was already performing piano recitals by the age of 8 and later earned a music degree from the University of Pennsylvania. A gifted pianist, she only discovered that she loved conducting when she did it spontaneously at a recording session when no other conductor was available. She later earned a scholarship to study with conductor Vladimir Brailowsky, which led to more gigs as a pianist, conductor and musical director. Ms. Redfield soon won jobs conducting Off Broadway musicals. Ultimately, on July 4, 1960, she made New York Times headlines when she conducted "The Music Man," taking over from Herbert Greene. Later, in the 1960s and 70s, she worked as the music director and conductor for several short-lived Broadway shows, including "Sophie," "Good News" and "Charlie and Algernon." Ms. Redfield continued working in the 1980s, conducting Broadway shows on tour, playing auditions, and conducting regional theatre. She also composed, including writing a work for the re-dedication of Ford's Theater in Washington. Ms. Redfield, who was married at one time to Ira Leff, leaves no immediate survivors. Ms. Redfield's long career was too rich to condense into this short space. Musicians who knew and played with Ms. Redfield may e-mail their reminiscences to Allegro@Local802afm.org. Obituary information above from the New York Times.