Requiem
Volume CIX, No. 4
April, 2009
Gene Allen, saxophone
Gerald Chernofsky, bass
Elias Dann, violin/conductor
Herman Fleet, piano
George Perle, piano
Charles A. Rampino, guitar
Mary L. Schour, guitar
Louis Terrone, guitar
Harry Wells, drums
Zane P. Zacharoff, clarinet
---
Harry Wells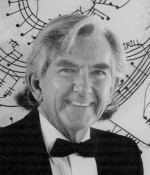 Harry Wells, 80, a drummer and a Local 802 member since 1969, died on Feb. 23.
Mr. Wells was a self-taught bandleader, musician, composer, copyist and arranger. While still in high school, he played with the Tony Pastor Band.
His life was a whirlwind tour. He played with the Lester Lanin Travelers Orchestra, Warren Covington, Charlie Spivak, Les and Larry Elgart, Art Mooney and Ralph Flanagan. He toured with the Jimmy Dorsey Orchestra under the direction of Lee Castle. He served in the Army and performed with the 43rd Infantry Band.
When Mr. Wells wasn't touring, he performed in New York City with the Bob January Rainbow Orchestra and backed up Cab Calloway before finally forming a big band of his own.
About four years ago, he and his wife moved to Delray Beach, Florida, where Mr. Wells formed a series of bands that played mostly swing and big band music in jazz clubs in Palm Beach County, including the Fusion Machine Band.
He is survived by his wife Marie A. Wells, brother William, nephew Donald and other family.
To submit an obituary, photo or reminiscence of a deceased member, e-mail Allegro editor Mikael Elsila at Allegro@Local802afm.org. Survivors of deceased members should call Theresa Couture at (212) 245-4802, ext. 115 to ask about a possible refund of Local 802 membership dues. And spouses of deceased members should call the AFM pension fund at (800) 833-8065. Ask for the pension benefits department. Spouses may be entitled to a pension benefit.