Requiem
Volume CIX, No. 7/8
July, 2009
Matthew Altschuler, trumpet
Leonard T. Gellers, saxophone
Isabella Goldberg, piano
Samuel Kissel, violin
Charles Latorella, piano
Edward Pizarro, saxophone
Kimberley Reeves, violin
Frank Russo, accordion
Henry Stone, saxophone
Kelley Wyatt, piano
---
Samuel Kissel
Samuel Kissel, 100, a violinist, died on June 2. Mr. Kissel was a longtime Local 802 member – so long, in fact, that we can't tell when he joined Local 802 because it was before our database existed.
Mr. Kissel was awarded scholarships to Juilliard where he studied under Leopold Auer and Maia Bang. His musical career included playing nightly on the WOR program "Moonbeams" in the 1930's and playing with the NBC Orchestra under Arturo Toscanini.
Later, Mr. Kissel became concertmaster of the NBC Symphony of the Air which included a tour of the Far East in the 1950's.
Mr. Kissel also taught advanced violinists for many years.
For over 40 years, he spent summers on Nantucket Island where he developed his interest in photography. This interest led to his own photography exhibit and his illustrating the book "Greater Light On Nantucket."
He is survived by his wife Margaret, son Robert, stepchildren Richard and Cathy, grandchildren Scott, Terance, Kevin, Shannon and Maggie, and many nieces and nephews.
A memorial service will be held at 1 p.m. on July 23 at the Vincent Funeral Home, 880 Hopmeadow Street, Simsbury, Connecticut. The family requests that donations can be made to Hartford Symphony Orchestra "Music for Lifelong Achievement" program. Call Emery Tapley at (860) 246-8742.
Obituary edited from the Hartford Courant.
---
Charles Latorella
Charles Latorella, 78, a pianist and an 802 member since 1995, died on June 5. At age 16, Mr. Latorella was already on the road with Claude Thornhill. During his career, he also played in the big bands of Ray Eberly, Tito Puente and Machito.
Mr. Latorella played club dates at Jimmy Ryan's, Eddie Condon's, the Luau 400, A Quiet Table in the Corner, Spindle Top, the Hamilton House and many others in his 47 years in New York. He played parties at the Breakers Hotel in Palm Beach for five years.
"He was an excellent pianist, a wonderful, close friend and shall be sorely missed," wrote his friend Tony Terini in a letter to Allegro.
Mr. Latorella is survived by his wife Laura and sons Anthony, David, Jimmy and Stephen.
---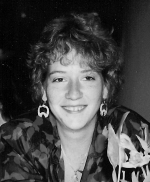 Kimberley Reeves
Kimberly Reeves, 50, a violinist and a member of Local 802 since 1986, died on May 5.
Ms. Reeves began violin at age eight under with one of the earliest Suzuki classes in the U.S. Beginning in the seventh grade, she performed violin concertos with the Grant Park Symphony Orchestra.
She was concertmaster of the New Trier High School Orchestra and the Civic Orchestra of Chicago. She also attended the Interlochen Music Camp during the summer.
Ms. Reeves studied at Juilliard with Ruggerio Ricci and Joseph Fuchs. While a student, she joined the National Orchestral Association and rehearsed with Georg Solti, Zubin Mehta, Carlo Maria Giulini, Bernard Haitink, Michael Tilson Thomas, James Conlin and many others.
In her career, she performed and recorded with a large number of orchestras and other musical groups, including the Caracas Philharmonic SA, Stamford Symphony, National Chorale Society, Julius Grossman Orchestra, New York Gilbert & Sullivan Players, Greenwich Symphony Orchestra, Eos Orchestra, Wayne Symphony Orchestra, West Side Chamber Players, the Orchestra of St. Ignatius, the New Jersey State Opera, Westfield Symphony, the Fairfield Orchestra and the Bronx Arts Ensemble.
She was an original member of the Voices of Ascension Orchestra and performed with them throughout her career.
Ms. Reeves also taught in the Newark Community School for the Arts and served as artist in residence for the Newark public schools.
She coached the Inter-School Orchestras of New York, and most recently taught in the Bronx Public Schools.
She is survived by her father Robert and brother Marc.
NOTE: Ms. Reeves was extremely grateful for the support and assistance extended to her during her illness by Cindy Green and the M.A.P. office at Local 802. Memorial donations can be made to the Local 802 Emergency Relief Fund. Include "in memory of Kimberly Reeves" in the memo line and send to the attention of Ira Goldman, comptroller, Local 802, 322 West 48th Street, New York, NY 10036. For more information, call the Recording Vice President office at 212-245-4802 ext. 110.
---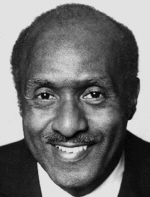 Kelley Wyatt
Kelley Wyatt, 85, a pianist and a Local 802 member since 1954, died on May 11. Mr. Wyatt was a prominent coach and accompanist and was greatly sought after because of his sensitivity and vast knowledge of the classical repertory.
He earned degrees from Xavier University in New Orleans and from Teachers College at Columbia University in New York.
Mr. Wyatt played in the studios of Hazel Schweppe, Carolina Segrerra, Lola Hayes and Lynda Elliott. Along with Raoul Abdul, Mr. Wyatt instructed in Liedklasse, the program that teaches students about the style of singing German art songs, or leider. In his early career, he was the musical director of the revival of "The Threepenny Opera."
Mr. Wyatt appeared in every major concert hall in New York City, and colleges and universities around the United States, including 55 of the UNCF institutions. He performed numerous recitals in Europe, South America, the Caribbean, Canada, Iceland, and Saudi Arabia.
He maintained a private studio where countless young singers benefited from his expertise.
Mr. Wyatt taught in the Music Department of Hunter College for 19 years.
In addition to his wife, Bernice, Mr. Wyatt is survived by his son, Stephen, daughter Sylvia, and two grandchildren.