Requiem: We'll Remember You
Gerry Niewood and Coleman Mellet
Volume CIX, No. 3
March, 2009
Local 802 mourns the loss of two members who died on Continental Connection Flight 3407 near Buffalo on Feb. 12.
Saxophonist Gerry Niewood, 65, and guitarist Coleman Mellett, 34, were both members of the Chuck Mangione band and the Radio City orchestra. Both had been on their way to a Mangione concert, where the band was to perform with the Buffalo Philharmonic.
"They were two great musicians who loved making music," Radio City contractor Frank Zuback told Allegro. "Coleman always wore a smile and Gerry was one of the true gentlemen one could ever hope to meet in this business."
Zuback added, "Everyone who ever had the opportunity to know or work with them was the better for it. They shall be missed."
In a statement, Chuck Mangione said, "I'm in shock over the horrible, heartbreaking tragedy…I am grieving and praying with their families and friends."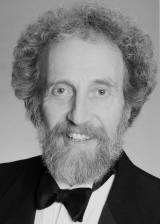 GERRY NIEWOOD
Gerry Niewood, who joined Local 802 in 1976, first performed with Chuck Mangione when they were students at Franklin High School in Rochester, New York. Both later earned music degrees at Eastman School of Music. Over the years, Mr. Niewood appeared on many of Mangione's best known recordings.
Although he won a fan base among fusion and smooth jazz fans, Mr. Niewood also made his mark as an excellent mainstream jazz player. During his Rochester years, for instance, he sat in with saxophonist Sonny Stitt.
In the mid-1970's he worked in a mainstream jazz quartet alongside Dave Samuels. Around this same time, Mr. Niewood recorded two albums as a leader — "Slow, Hot Wind" and "Gerry Niewood and Timepiece."
In the 1980's, he worked with Joe Beck, and participated in various freelance projects, including an appearance with Simon and Garfunkel at their 1981 concert in Central Park.
Mr. Niewood also played with Peggy Lee, Sinead O'Connor, Anne Murray, Thad Jones, Mel Lewis, Mark Murphy, Gil Evans, Astrud Gilberto, Judy Collins, Frank Sinatra and Gerry Mulligan.
He was twice voted Downbeat International critic's poll winner in the category "Talent Deserving Wider Recognition." Mr. Niewood can also be heard on the soundtracks to "A Bronx Tale," "When Harry Met Sally," and many others.
Mr. Niewood had played in the Radio City Music Hall Orchestra since 1979.
He is survived by his wife Gurly Victoria Hulbert and children Adam and Elizabeth.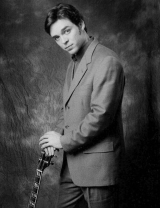 COLEMAN MELLETT
Coleman Mellett joined Local 802 in 1996. He grew up in the Washington D.C. area and was first exposed to jazz while studying with Maryland guitar guru Paul Wingo.
Under Wingo's legendary tutelage, Mr. Mellett began listening to the great jazz guitarists and was active in Blues Alley Youth Orchestra. Upon receiving a jazz guitar scholarship to Duquesne University, Mr. Mellett headed to Pittsburgh where he spent a year learning from the great guitarist Joe Negri.
To be closer to the New York jazz scene, Mr. Mellett transferred to the jazz program at William Paterson University where he studied with Rufus Reid, Kenny Burrell, Norman Simmons, Steve Turre and Harold Mabern.
Later, Mr. Mellett headed to the Manhattan School of Music to pursue a master's degree in jazz performance, which he earned in 1998.
While living in New York, Mr. Mellett worked with Joe Williams, James Spaulding, Frank Wess, Doug Lawrence, Etta Jones, Christian McBride and others.
In 1999, Mr. Mellett appeared on cable TV with organist Adam Scone and drum legend Ben Dixon. This performance caught the eye of Chuck Mangione, who was looking for a guitar player at the time. Mr. Mellett was invited to audition for Mangione, and was hired on the spot to be the substitute for Grant Giessman, who had been playing with Chuck since the mid 1970's.
After Mr. Mellett had subbed for Mangione for two years, Mangione invited him to be a permanent member of the group.
He is survived by his wife Jeanie Bryson.
Obituary information came from Jazz.com, and also both artists' myspace pages. If there is any missing information that the readers would like to fill in, or if any members have personal reminiscences about either musician, e-mail Allegro editor Mikael Elsila at melsila@local802afm.org.