Stand By Me
Stanley Applebaum's music collection acquired by the New York Public Library for the Performing Arts
Volume 119, No. 1
January, 2019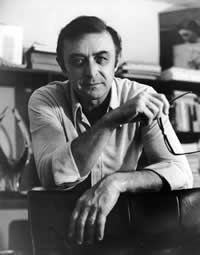 One of the best feelings of an artist is knowing that your work will endure, even after you're gone. That's exactly why orchestrator, arranger, composer and conductor Stanley Applebaum, 96, is thrilled that the New York Public Library has just agreed to acquire his 50-year archive of work, including original sheet music and sound recordings. The rich collection sheds light on the life and career of a prolific artist whose work could be heard on chart-topping hits and TV commercials, and in jazz halls and concert halls alike.
A member of Local 802 since 1941, Applebaum has enjoyed a career that includes 35 Top-10 hits, and numerous No. 1 singles for artists such as Ben E. King, Bobby Vinton, Neil Sedaka, the Coasters, Connie Francis, and Brook Benton. Applebaum was responsible for the orchestration of major hit songs including The Drifters' "Stand By Me," as well as their hit "Save the Last Dance for Me;" King's beloved songs "This Magic Moment" and "Spanish Harlem;" and Sedaka's "Breaking Up Is Hard to Do." He also composed the well-known "Makes the Going Great" jingle for PanAm Airlines (which later inspired a ballet by George Balanchine), and wrote and produced music for more than 1,500 commercials, earning him four Clio Awards. His own 1963 album, Hollywood's Bad But Beautiful Girls, which features Applebaum playing piano on every track, was a chart-topping record, and in 1986, the musical "Raggedy Ann" – for which he did the orchestrations – opened on Broadway.
Born in Newark in 1922, Applebaum started playing the piano as a child after his doctor suggested it might help strengthen a broken finger. He later studied composition with Stefan Wolpe. After his tour of duty ended in Germany during World War II, he was transferred to the Special Services, where he began arranging music for the U.S. Army band. Applebaum went on to write big band arrangements for jazz icons including Benny Goodman, Harry James, Glenn Miller, Raymond Scott, and Cootie Williams. He contributed orchestrations for the U.S. Navy, the U.S. Air Force, Jimmy Durante, Radio City Music Hall, NBC, and CBS, and wrote symphonic pieces for the New York Philharmonic and the London Philharmonic. For 15 years, he served as the orchestrator and arranger for the New York Pops under Skitch Henderson.
Applebaum's archive spans approximately 27 linear feet, and includes nearly 200 non-commercial sound recordings, including secondary cuts from TV commercials. It also includes correspondence, arrangement drafts, and photos. The archive also includes copies of the many music and piano technique books Applebaum wrote, as well as an oral history with Applebaum recorded at the Library for the Performing Arts.
"The New York Public Library for the Performing Arts has been a resource for me since starting my career," said Applebaum. "In many ways, I credit my versatility to the many hours I spent studying scores at Lincoln Center. I'm delighted to place my collection with the library and hope that it will be as valuable to new generations of musicians as the library's collections have been to me."
"Stanley Applebaum's archive has so much for researchers, students, and musicians to enjoy," said Jonathan Hiam, curator of music and recorded sound at the New York Public Library for the Performing Arts. "His collection is as diverse and varied as his career, and by having access to these materials here at the Library, our users will be able to learn more about Stan's music and the music industry more broadly. We are so grateful for his donation."
The collection is currently being processed and will be available in the music and recorded sound division of the New York Public Library for the Performing Arts. See www.nypl.org/locations/lpa.
Local 802's Steve Danenberg and Bob Pawlo interviewed Stanley Applebaum for Allegro in 2014. The interview is available online at www.local802afm.org/allegro/articles/open-your-ears.
Below, an excerpt from Stanley Applebaum's "Sound/World," an etude book, which won a prize in 1978 as the outstanding contribution to piano literature for intermediate students.