Taking it to the streets
Volume 112, No. 4
April, 2012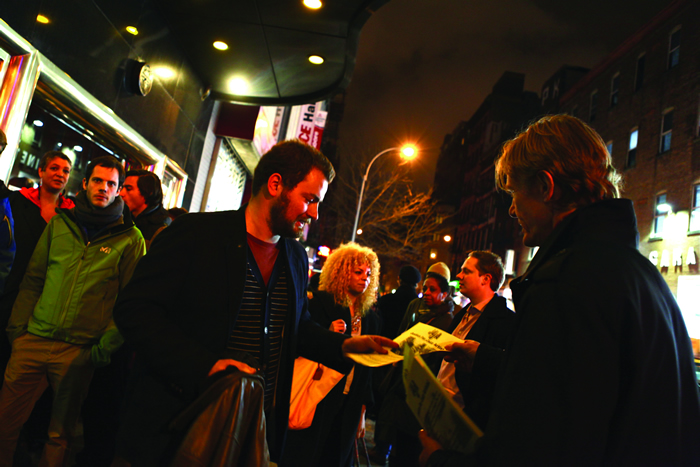 Jazz musicians and supporters rallied for justice outside the jazz clubs on March 1.
Photo: Samantha Grace Lewis
The sound of solidarity is sweet. Thanks to everyone who joined our recent Justice for Jazz Artists rally. Supporters and jazz luminaries like Bob Cranshaw, Bernard Purdie, Bertha Hope and Keisha St. Joan gathered outside New York's City's top jazz clubs to explain the mission of our campaign to club patrons – the great majority of whom pledged support for the men and women who sacrifice so much to keep this great American art form alive.
Thousands have signed our petition and over 12,000 have "liked" us on Facebook. Want to get involved? Start at www.JusticeForJazzArtists.org for all the info, or send an e-mail to Tweeks@Local802afm.org.
We're going to keep ramping up the energy in this campaign. As usual, we'll keep you posted.