The Musicians' Voice
Volume 112, No. 11
November, 2012
The Musicians' Voice is an open forum for discussion
about the state of union affairs. The letters here do not necessarily express
the views of Local 802. E-mail letters to Allegro@Local802afm.org or write to
Allegro, Local 802, 322 West 48th Street, New York, NY 10036. Letters must be no
more than 300 words.
LET'S KEEP IT LIVE AT LINCOLN CENTER
Thank you and bravo to Local 802 for fighting to
keep live music at Lincoln Center. I hope that Local 802 can influence the
Lincoln Center board of trustees and all those responsible for making the
decision to use canned music for ballet and for any other performances.
Lincoln Center is the greatest venue in the world
where the greatest musicians perform. It should not deteriorate by using canned
music. If we do not fight for live music here, soon other shows and dance
companies will also use canned music.
Live music is what makes any show come alive and
ticket buyers should know when they are paying top dollar for performances that
do not include live music. Let's keep fighting for live music.
Stephanie Zito
---
SAVE PARKING FOR MUSICIANS
I recently signed the petition to save parking on 9th
Avenue. I have lived in NYC and played on Broadway for 18 years. It is
unfathomable to me that my colleagues, after decades, are now not able to park
on the street for more than two hours after 7 p.m. so they can attempt to make a
living entertaining the millions of people who come to NYC every year – many
of whom are able to pay to park in the expensive parking lots in midtown. This
is not an example of "taking care of our own."
Jami Dauber
[Editor's note: to date, almost 1,000 people have
signed our petition to save parking on 9th Avenue. For more info, or to sign the
petition yourself, see www.bit.ly/save-parking-on-9th-ave]
---
KUDOS FOR 802 NOTES
Our electronic newsletter 802 Notes is terrific.
Salient, pertinent information, clearly and excitingly presented about every
aspect of our business. Also, excellent coverage of related labor issues for
those of us whose attention is temporarily elsewhere. Big bravo!
Gerhardt Koch
---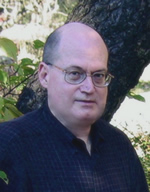 REMEMBERING WHIT KELLOGG
Allegro has graciously allowed me this opportunity
to thank all of you who loved Whit Kellogg in his life, who grieve the loss in
his death, and who have so kindly supported and comforted me in this most
difficult time.
No one other than Whit himself could begin to
express how much he loved his work and how much he loved you, his friends and
colleagues. We now together are without him but for the fact that we will always
hold him in admiration, in celebration, in gratitude.
I leave you with a brief poem by Milly Morganstern:
He picked up
his shadow
And slipped
into another land
He left a light
shining
Where he
used to stand.
With sincere gratitude,
Kennon Kellogg-Jacobs
---
TRIBUTES TO EDDIE JENKINS
The following letters were received as tributes to
Eddie Jenkins (1917-2012), whose obituary appears in this issue.
I first knew Eddie a long time ago as one of my
father's musician friends since the early big band days. He and Dad remained
close all the way up until my Dad's passing at 93. However, this never stopped
Eddie from keeping contact with me, and we traded phone calls and e-mails
regularly.
I've kept a number of his e-mails, as they read
like travel journals! They are filled with stories of the places he visited all
over the world, and the lifelong friends he made in each one. I have never know
such an exuberant and well-loved person.
He was a treasured friend to so very many people.
Living across the country, I wasn't able to attend Eddie's memorial service.
But it's my sincere belief that this day of his memorial, he will be sitting
right next to each and every one of us and smiling.
Rest well, my dear friend, rest well.
Carrie Hettmansberger
I was a lifelong friend of Eddie. In 2006, we
traveled back to Paris to visit friends he hadn't seen for decades, but with
whom he had stayed in touch. Before we met his former French professor, I asked
Eddie, "When was the last time you saw him?" He thought for a minute
and answered: "1963!"
We visited Paulette Boulègue. In Paris, during
World War II, her mother was caretaker for the Army Band. Paulette used to come
to hear them perform. Paulette prepared a sumptuous feast for us, and that
evening we visited the cemetery where she wept over her husband's grave. He
had died just a month earlier.
Later Eddie learned that Paulette was spending her
summers alone in Normandie. He would call her weekly. A couple of years ago
Paulette told me something I never passed on to Eddie: "It nice that he
calls. But after he says 'Bonjour,' I usually don't understand a word he
says!"
But that was Eddie. Neither time, nor oceans, nor
even language were going to stop him from being a loyal friend. God bless your
memory, Eddie!
Robert Huffman
The writer is a retired oboist from the Army Band,
"Pershing's Own."
Even though I only met Eddie once at a concert by la
Garde Républicaine, I could tell that he had a depth of humanity and a joie de
vivre. He was warm, smiling and very communicative. Thus it is a great sorrow
that we receive the news of his death. His life was full of meeting people
around the world, crowned with profound and lasting friendships, filled with a
passionate and expressive profession, and attesting as a privileged participant
of an era that knew such terrible and tragic hours. All our thoughts go out to
his family and his friends to whom we present our condolences.
Didier Costarini
The writer is principal oboist of l'Orchestre de
la Garde Républicaine (France)
The friendship of the Houdaille family with Mr.
Edward Jenkins began in the early 60s. Mr. Jenkins had spent a year in France
after the "Liberation" and he loved Paris and the language. He decided
to enroll in a conversation class at Georgetown University; my father, Jacques
Houdaille, was his teacher.
Mr. Jenkins will always remain in our memories as
one of the most exceptional people we ever met. His enthusiastic and positive
way of thinking was remarkable; he would certainly inspire and encourage anyone
to keep an optimistic and confident attitude. He is gone now, but his wisdom
will remain with us all our lives. He taught us the concepts and values that
create a lifelong friendship. Nous allons dire : « Au revoir Monsieur Jenkins,
merci pour votre amitié et pour le merveilleux exemple d'intégrité
et loyauté que vous nous avez laissé »
The Houdaille family: Claudine, Catherine, Jasmine,
Roger, Christopher and Melanie.