The Musicians' Voice
The Musicians' Voice
Volume 113, No. 9
October, 2013
The Musicians' Voice is an open forum for discussion about the state of union affairs. The letters here do not necessarily express the views of Local 802. E-mail letters to Allegro@Local802afm.org or write to Allegro, Local 802, 322 West 48th Street, New York, NY 10036. Letters must be no more than 300 words.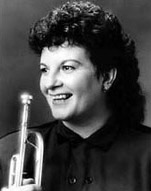 LAURIE FRINK (1951-2013)
Laurie Frink and I were at the University of Nebraska in the early 70s. I enjoyed playing many engagements with this great lady. My most vivid memory was a gig with the Ringling Circus in Omaha. We were playing three shows on Saturday – each one was three hours long! Laurie was splitting the lead book. During the first half of the last show, the other lead player developed complications from a recent abdominal surgery and had to stop playing. This was a huge challenge for Laurie. In the middle of the last half of the show, Laurie calmly stood up, walked off the bandstand, "lost her cookies" as they say, walked back on and nailed the rest of the show. Her professionalism and attitude were second to none. I will miss this fine woman.
Keith Heckman
At age 70, I developed an uncontrollable "quiver" which threatened my trombone playing. I presented myself to Laurie Frink in her Manhattan studio and, after I played her a few ugly notes, she diagnosed a curable problem. Rocking in her chair, looking me in the eye, she declared I had no focal dystonia or other common maladies. "Not to worry!" I was just "stuck." Laurie was my last hope and I was happy to be accepted as her student. Her therapy brought me to a place where I could perform to my satisfaction. I saw this as a classic case of a good teacher teaching another teacher turned student and not too proud to be taught. She did too. I've been forever grateful and will miss her dearly.
–J. David Abt
[Editor's note: we published Laurie Frink's obituary
in the September 2013 issue of Allegro.]
---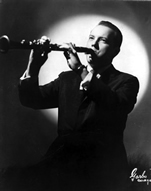 JACK MAHEU (1930-2013)
It is with great sadness and regret that I report the death of my father, Jack Maheu, 83, on Aug. 27. He had been a member of Local 802 from 1980 to 1988 before relocating to New Orleans. There, he performed full-time until the age of 75, when he suffered a stroke.
Jack loved his time playing in NYC, especially his days at Eddie Condon's club, which was one of the last real jazz clubs left in the city. In 1979, the new owners of the club hired my dad as the clarinetist for the house band, which also included Vic Dickenson, Danny D'Imperio, John Bunch, and the club's owners, Red Balaban and Ed Polcer. My family, which had been living in Rochester, moved into a little two-bedroom apartment on Roosevelt Island where my brother and I grew up. Many of New York's finest musicians sat in at the club or just stopped by for a drink. (Drinks were only a dollar "if you showed your Local 802 card.")
Jack later bounced around between New York and Florida until he came to settle in New Orleans as a main attraction at Fritzel's Pub on Bourbon Street. Dad was a hard-ass on the bandstand, as many players will attest to. In New Orleans he was given the nickname "The General." But when he played his horn, you'd understand why.
Jack's playing touched thousands of souls and inspired a lot of the younger musicians of the next generation. The silence of his horn is a tremendous loss to the jazz world and he will be dearly missed by all.
–Michael Maheu
---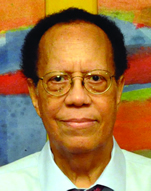 CEDAR WALTON (1934-2013)
Some musicians dislike the word "sideman," viewing it as insulting. But I suspect that the soft-spoken pianist and arranger Cedar Walton wouldn't have minded being called one. For Cedar, who passed away on Aug. 19 at age 79, it was all about the music and not the ego.
I once heard Cedar kick off a 19-minute version of his own composition, "Bolivia," by letting the saxophonist take a six-minute solo, before taking one of his own. Cedar was never one to hog the spotlight. Even though he led or co-led more than 40 recording sessions, he will be best remembered for his supportive and complementary role on hundreds of other sessions, including Lee Morgan's soulful "Charisma," Milt Jackson's "Olinga" and Dexter Gordon's hard-swinging "Generation."
Cedar also earned a reputation as one of the best arrangers in the business; check out his charts for "Body and Soul" and "I'll Be Seeing You" on Etta James' "Mystery Lady: The Songs of Billie Holiday." If you like your Cedar straight up, try his "Blues for Myself" (2008).
Chameleon-like, Cedar Walton fit himself into whatever groove was being laid down, whether it be ballad, blues, or bop. (He also had a funk group called Mobius in the early 1970s.) He was a master at adjusting to whatever musical circumstances he found himself in.
For my money, "The Pentagon" (1976) is the greatest – albeit out-of-print – jazz recording of all time: great musicians, songs, arrangements, solos and engineering. This six-track, 32-minute tour de force features Cedar's longtime drummer, "Smilin' Billy" Higgins, percussionist Ray Mantilla, bassist Sam Jones and Clifford Jordan on tenor.
Pianist Mickey Tucker recently wrote to me, "Cedar's solos always had definitive melodic direction. His ensemble playing was nothing short of immaculate and if I had been a horn player in a band, Cedar Walton would be the number-one guy I would want as the pianist in the rhythm section."
Cedar, we'll remember you.
–Peter Zimmerman
---
WE ALSO REMEMBER…
Steve Berrios, drums
Gene A. Campione, violin
James V. Cresce, piano
Anthony Di Bonaventura, piano
Margie Stein Ewald, oboe
Carol Henry, piano
Joan Kraber Kalisch, viola
Burt Lee, saxophone
Robert Morsberger, keyboards
John G. Neri, violin
Walter E. Rosenberger, drums
David Schwartz, viola
Carmine Tarantino, drums
Charles Wiener, piano
If you have any reminiscences, memories or stories about deceased members of Local 802, please e-mail them to Allegro@Local802afm.org
To report the death of a member, please call Avelon Ramnath at (212) 245-4802. Be sure to ask about any possible dues refunds or death benefits (there are eligibility requirements).