When teaching artists form a union, they can make life better for themselves – and their students
Volume 120, No. 1
January, 2020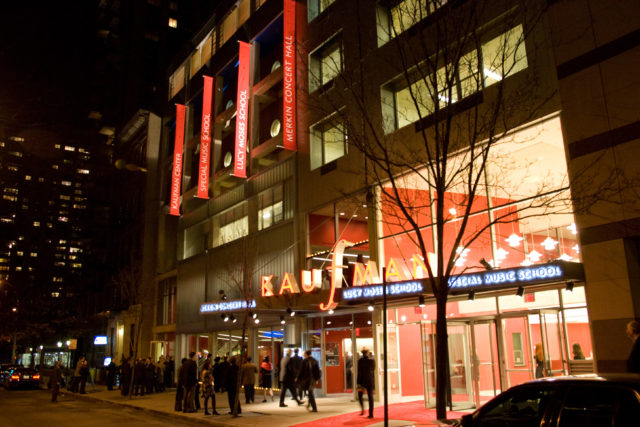 It pays to form a union! Local 802 and the faculty of the Lucy Moses School and the Special Music School recently negotiated our fifth contract with the Kaufman Music Center. Since we won our first contract in 2003, we have successfully negotiated guaranteed annual raises, health benefits and 403(b) contributions, a grievance procedure, binding arbitration, dues check-off, and payment for yearly faculty meetings. We also negotiated a transit check provision and an examination of temperature control in the teaching studios.
We started our organizing campaign in 2001 through conversations with faculty members, who numbered about 120.
Common threads that wove through these conversations ranged from job security to higher wages to healthcare and retirement benefits. We also wanted a grievance procedure and payment for faculty meetings and unpaid work, which included time auditioning prospective students for a chamber music program.
We discussed the importance of solidarity and elevating ourselves as a group so that we would have an equal voice when we were at the bargaining table to negotiate with the administration. We felt that the union would provide us with the backing we needed to advocate for all of us in these endeavors. While the administration always stressed that the faculty had a family relationship with the Kaufman Music Center, we thought that as professional musicians and teachers, we had an obligation to maintain a professional relationship with the center. We strongly felt that this could be accomplished best by affiliating ourselves with Local 802.
When we obtained 85 percent of the faculty's interest in organizing, we presented our intentions to the administration. They responded with the standard pushback that "We are a family" and "We don't need a third party," and other anti-union language meant to intimidate us. Because the administration wanted to cut down the size of the bargaining unit, several teachers had to testify in hearings at the National Labor Relations Board about their qualifications and teaching responsibilities so that they could be part of the bargaining unit. After nearly month-long testimony, we succeeded, and the Labor Board stipulated that all teachers employed before July 2002 could be in the bargaining unit. There were some contentious fights and even a strike, but at 2 a.m. on Oct. 30, 2003, in the Kaufman Music Center's lawyer's office, we won our first contract!
We applaud Local 802's attorney Harvey Mars, who, during our contract negotiations, clearly expressed the importance of our demands, as well as Local 802 Recording Vice President Andy Schwartz, who was at the table during our recent contract negotiations and provided illustrative examples that fortified our case. We also want to thank the tireless efforts of Local 802 rep Marisa Friedman and organizer Lily Paulina.
The Kaufman Music Center is an outstanding musical institution with a world-class faculty. We are teachers devoted to seeing that our students receive the highest-quality instruction. The union benefits that we have fought for and won have improved our relationship with the Kaufman Music Center. We continue to build on our achievements and strengthen our contracts.
If you are teaching in a music school where you aren't earning the pay and benefits you deserve, you can make a confidential call to Local 802 at (212) 245-4802. Ask for an organizer.