'Why we joined the union'
Volume CX, No. 7/8
July, 2010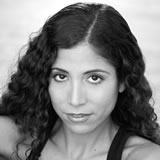 Emmanuelle Bordas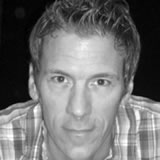 Timothy Lutte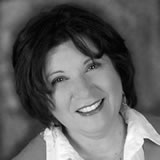 Anne Tortora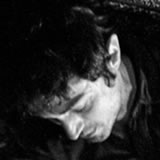 Kevin Garcia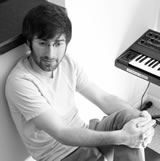 Rob Kovacs
I joined Local 802 for professional reasons. I wanted to be considered a real and a serious musician in New York City. My musical goal is to be able to perform steadily and make a living from it. I usually get my gigs by auditioning, referrals, knocking on a lot of doors, and by sending out my press kit. I am a vocalist. My training is in opera and bel canto, but I can sing in any genre.
Emmanuelle Bordas
After 15 years living and working in Denmark, and several years touring with "Fiddler on the Roof" and "Cats," I am now living in New York City and touring with "Chicago."
In Copenhagen, I was principal drummer/percussionist with the Danish National Theater and I earned a Ph.D. in music performance from the Royal Danish Academy of Music.
I joined Local 802 as a continuation of my lifelong commitment to music union membership. I want to support Local 802's efforts to protect the rights of musicians, and I want to become a part of the community of artists, musicians and performers.
It is my professional goal to become an active musician in the Broadway scene. In addition, I would love to pursue individual creative projects in and around the city.
Timothy Lutte
I joined 802 several years ago when I was a student at Juilliard. I then moved to San Francisco and joined AFM Local 6 there. I am rejoining Local 802 now because I recently won the bass trombone chair of the New York City Ballet. I got my gig through a standard orchestral audition process: two days of auditions and a short trial with the orchestra.
My musical goal is to always keep my mind and my ears open to all kinds of music and constantly evolve as a person and a player through musical experiences.
Nick Schwartz
I've decided to become a member of both Local 802 and AFM Local 285-403 (Eastern Connecticut) because I'm doing my best to get back to my musical roots as a native New Yorker. My primary instrument is piano.
My goal is to do pit work – my first love – either as a permanent or substitute music director or pianist/keyboardist. I am presently freelancing, and loving it!
Anne Tortora
I rejoined Local 802 to play "Whisper House," a new musical by Duncan Sheik. I met Duncan more or less on the street through a common friend. We talked and he asked me if I'd record a demo with him. We ended up knocking out seven tracks. The next day we recorded two more, and about a month later Duncan told me the tracks were going to be his next major record release on Sony. Over the course of the next two years I toured the U.S. as a member of his band.
My musical goal is to continually get deeper and deeper into my art, and play music of the highest caliber with my current projects and future projects.
My principal instruments are drum set, hand percussion, and classical percussion.
Kevin Garcia
I joined Local 802 to network with Broadway musicians in hopes that when they need a keyboard sub or full-time player, they will call me. My musical goal in New York City is to get my band, Return of Simple, signed to Nonesuch Records. I'm also hoping to earn a sustainable income through lounge playing, dueling pianos, arranging, accompanying, and composing. I get most of my gigs through contacting people directly or by being recommended. My principal instrument is piano.
Rob Kovacs