'Why we joined the union'
Volume CX, No. 11
November, 2010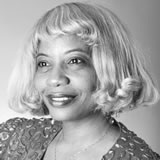 Stephanie Mitchell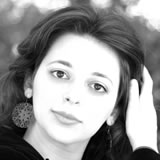 Dina Pruzhansky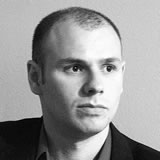 Carlos Pavan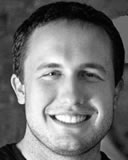 Justin Hornback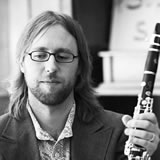 Mike McGinnis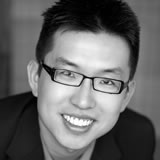 Ming Kwong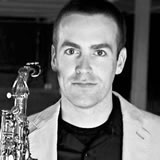 Daniel Bennett
Why did I join Local 802? It all began with a jazz vocal class I took on 48th Street. My goal is to use the beautiful flavor of jazz to enhance my singing. I want to go out and sing and make people happy about life and be happy to make a living doing what I love. I've mainly got my gigs by word of mouth or auditions. My main instrument is my voice, but I am forever learning my keyboard.
Stephanie Mitchell
I'm a composer, pianist, arranger and music director. I came to New York City from Israel four years ago to pursue my dream: writing music and musicals for Broadway and beyond. I earned a graduate degree in classical piano from Mannes School of Music. When I'm not composing, I find myself performing solo and in ensembles. Now, after graduation, I'm ready and available for full- time and long-term gigs, both Broadway and classical. Fellow musicians advised that I join Local 802, "because you need to know how it's done right." I'm really excited to be part of a large group of like-minded people who are dedicated (or crazy enough!) to make music their life and profession. I wish best of luck and success to you all!
Dina Pruzhansky
I joined the union because I want to be connected with other musicians. I also joined for the rights and benefits and to be a part of this great institution. My musical goal in New York is to experience, play, and learn music with different musicians and styles of music. I get my gigs through the Internet, friends and word of mouth. My principal instrument is Spanish guitar and electric guitar.
Carlos Pavan
I joined Local 802 because I moved to New York City a year ago and I wanted to find the best way to meet fellow musicians and find great musical opportunities. My musical goal is to play or conduct a musical on Broadway. My principal instrument is piano, but I also sing and play the drums. I also do some arranging and orchestrating as well.
Justin Hornback
I joined Local 802 when I started playing bass for an Off Broadway show, and it was really high time I joined. I'm a working composer, mostly writing music for theater. But I love to play, and usually say yes when gigs come in. My recent show was music directed by Kim Steiner, who is aces in any case – but he's also my first-call music director for my own shows. I'm a good fretless bass player and I read well, but folks seem to like my guitar playing a lot too, so I get calls for both.
Daniel Levy
I joined Local 802 because I was offered a job that required me to join. My musical goal in New York City is to play music that inspires me with great musicians and to make a living doing it. Also, to grow, expand and share as a performer, composer and educator. I got my current gig through word of mouth. I play saxophone and clarinet.
Mike McGinnis
My musical goal in New York City is to form a chamber music group (classical voice or instruments). Hopefully, through performing with my group, I will grow and improve as a musician. One has to perform his or her best on every gig. I got my current gigs through word of mouth. I consider my principal instrument to be collaborative piano.
Ming Kwong
I am a freelance woodwind performer in New York City. I also lead my own jazz quartet. I need all of the protections and benefits of being in the music union. I perform dozens of pit orchestra gigs annually, and I am working hard to find Broadway gigs, as well as television/radio performing opportunities. Joining the union was a no-brainer for me!
Daniel Bennett