'Why we joined the union'
Volume 111, No. 9
September, 2011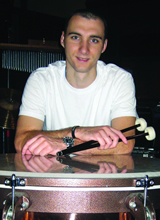 Phil Coiro

Mary Helen Rowen

Jonathan Monro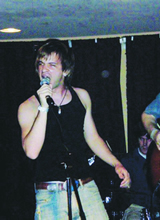 David Cerullo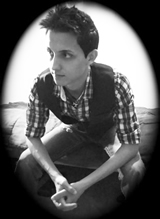 Chris Reza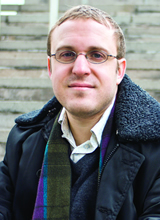 Josh Schmidt
I am a drummer/percussionist and I just closed the national tour of "A Chorus Line." I joined Local 802 because it's time: I have been on tour with a number of theater productions for the past four years, building experience and relationships that will hopefully help me to pursue some local sub work and further develop my career.
Phil Coiro
I have both a performance and an academic background in music. My main love is chamber music and I also earned a PhD in musicology from Columbia. About 25 years ago, my performing career came to an abrupt end because I lacked the strength to play. I ultimately went back to school, became an attorney and took a 9-to-5 job as a government lawyer so that if I were ever able to play again I would have time to practice. I remained active in the New York Federation of Music Clubs where I served as secretary, treasurer, vice president and – for eight years – as president. I left because of a dispute over live music auditions. (Guess which side I was on!) Eventually my health problems were traced to end-stage renal disease. After 10 years of agony, the miracle occurred: I received a transplant from a stranger (who is now a close friend) and now I'm finally playing again, possibly better than I did as a younger person.
Mary Helen Rowen
I transferred to Local 802 from AFM Local 149 (Toronto). I value the standards set by the AFM. In addition, I have always appreciated the quick access to the best musicians in the city, and, above all, working with these great artists. My musical goal is to immerse myself in the world of musical theater, compose, and to one day have my own musical on Broadway. My most recent gig was as an arranger/music director for a musical in development by Charles Strouse and Richard Maltby. I got the gig through a mutual friend I'd worked with in Toronto. My principal instruments is piano.
Jonathan Monro
I joined Local 802 because I do a lot of work for television and commercials and wanted to make sure I was receiving adequate payment for the projects I work on. I am primarily focused on writing and producing for performers and musicians, focused on pop/rock/R&B and am actively pursuing these goals in New York. I just finished up producing an EP for Markeisha Ensley, a R&B/soul singer-songwriter, finished up a batch of commercial tracks for Warner's production music wing, and scored the latest version of the Total Gym infomercial. I am primarily a pianist and a synth player and programmer.
David Cerullo
I joined Local 802 when hired to sub at "How To Succeed In Business Without Really Trying." I recently performed at Jazz at Lincoln Center's Allen Room, backing up Anika Noni Rose. I also performed for Carnival Cruises in the Caribbean as well as toured with the musical "Scrooge." After completing performance degrees at the University of North Texas in multiple woodwinds and jazz studies, I moved to NYC to pursue a master's degree in jazz composition at the Manhattan School of Music with Jim McNeely. Having experience performing a wide range of musical genres on all flutes, single and double reeds, I plan to continue my career as a multi-instrumentalist, composer, arranger, copyist and educator.
Chris Reza
I joined Local 802 because the union provides benefits and protections necessary for the life of a freelance musician. Joining the union seemed not only logical but the right thing to do. I currently pursue work with in orchestration, composition, sound design, conducting, and performing. Most recently, I wrote orchestrations for "A Minister's Wife" at Lincoln Center Theater. I am an orchestrator, pianist, and conductor.
Josh Schmidt
This story originally appeared in the September 2011 issue of Allegro, the magazine of the New York City musicians' union (AFM Local 802). For reprint requests, send an e-mail to editor Mikael Elsila at Allegro@Local802afm.org.