'Why we joined the union'
Volume 111, No. 7/8
July, 2011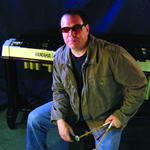 Greg Giannascoli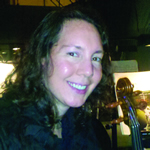 Ann Marie Pocklembo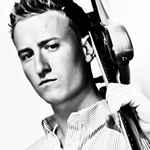 Brady Watt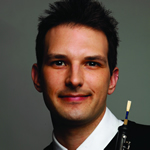 Ian Shafer
Why did I join Local 802? I was getting asked to play some jobs in NYC and the surrounding area. One of my most recent gigs was at BAM; it was the Final Fantasy Videogame Orchestra. It was great playing with such a large group of talented people. The percussion section was great and the place was sold out each night. The contractor knows I can read mallets so he hired me. It's nice that so many people who may not normally come and see a symphony orchestra came out and really enjoyed the whole experience. My principal instrument is percussion, especially lots of mallets, but I play everything and also own a successful percussion instrument rental business.
–Greg Giannascoli
I joined Local 802, so I could play gigs in the city. I have been a member of AFM Local 204-373 (Central New Jersey), since college, but I am broadening my gig horizons, and wanted to join Local 802 also. My musical goal is always to make the best music possible, and NYC has some of the finest musicians in the world. I am really looking forward to collaborating with other great Local 802 musicians, and providing New York audiences with high quality musical events. My most recent gig was playing in the pit for "Tosca," with the Boheme Opera Company, in New Jersey, a group which I have been playing with for nearly 15 years. Another recent gig was at BAM with a fantastic 70-piece orchestra. We played music from the videogame series "Final Fantasy." The composer, Nobuo Uematsu, was there, and Arnie Roth was conducting. The place was packed, and the audience was amazingly enthusiastic. I think we were all happy to see an audience made up of so many young people, many of whom were experiencing a live orchestra concert for the first time. My principal instrument is the violin, and I also play some gigs on the viola. I teach high school orchestra, so I am also a decent cellist and bassist.
–Ann Marie Pocklembo
I joined Local 802 in order to start networking with Broadway musicians and ultimately play for Broadway shows, and also to help make sure I get paid properly for all the sessions that I do through union contracts and set session rates.
My musical goal in New York City is just to continue doing music for a living, playing all styles, constantly learning, and growing as a musician. Music is my life and as long as I am doing it all the time, I am happy!
I have been fortunate enough to play on numerous high-profile albums released within the last year (all reached the top five on the iTunes hip-hop charts), including Curren$y's albums "Pilot Talk I" and "Pilot Talk II," Ski Beatz's "24 Hour Karate School," Talib Kweli's "Gutter Rainbows" and others.
I am the founding member of The Senseis, the house band for BluRoc Records. My principal instrument is fretless electric bass.
—Brady Watt
i joined local 802 after I was invited by the composer Gunnar Madsen to play in his new musical "The Shaggs' Philosophy of the World" at Playwrights Horizons. In the show, I play guitar, lap steel, Hammond organ and also sing.
I am open to other theater gigs in New York, particularly as a composer, in collaboration with a lyricist or author. I'm also open to further work as arranger, guitarist or multi-instrumentalist.
–LeRoy Bach
I joined Local 802 to be part of the most vibrant musical community in the country. It is my goal to make music at the highest level with the city's best musicians.
My most recent gig was the Center for Contemporary Opera's production of "Secret Agent" at the Kaye Playhouse Theater of Hunter College. I was hired by Lee Soper.
My principal instrument is oboe; my secondary is English horn.
—Ian Shafer