'Why we joined the union'
Volume CX, No. 2
February, 2010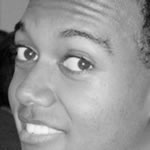 Alvin Ellsworth Hough Jr.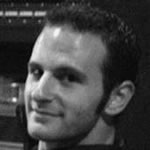 Michael Stein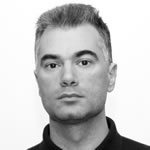 Mark Bonifacio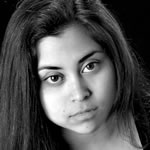 Marissa Licata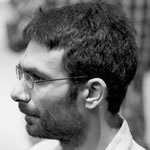 Petros Sakelliou
I joined Local 802 because I am now the keyboardist/associate conductor for the national tour of "Dreamgirls." I'm beyond thrilled and couldn't be happier for my first big break to happen with such a tremendous production. How did I get my gig? Being in the right place at the right time and then taking advantage of it. Once Sam Davis got my info from a colleague of his, I took full advantage of the audition and apparently made it work in my favor. My principal instrument is far and away the piano. I'm 25, and I've been playing for over 20 years.
– Alvin Ellsworth Hough, Jr.
I joined Local 802 because I believe there is strength in numbers and it is crucial that I begin taking a piece of the money I earn and putting it towards my pension fund, health insurance, and social security. My musical goal in NYC is to become a well known and respected musician who never has a shortage of jobs. My current main gig is producer, arranger, composer, and keyboardist for the legendary drummer Bernard "Pretty" Purdie. I've worked into my position starting as a student at the New School University. Bernard was my teacher in the R&B ensemble and that was where I started composing, arranging, and producing. I am now his assistant professor for that class. My principal instrument is the piano. I also play electric keyboards and the organ.
– Michael Stein
I joined Local 802 because I want to meet and play with musicians and hopefully find a great group that is going places: steady gigs/touring,etc. I eventually would like to make a good living doing music and nothing else. My musical goal is to be a successful professional drummer and to continue to grow and improve. I get gigs through Craigslist and some musicians that I know. I used to lead my own contemporary jazz project but I've put that on the back burner for now and I'm concentrating on being a sideman.
– Mark Bonifacio
I joined Local 802 to expand my network of professional musicians and take part in the broad range of musical culture in NYC. My musical goal in New York is to focus on finding contacts for tour opportunities whether it be with a theatre company, rock band, world music group, etc. I got my current gigs this way: while I was on tour with Jethro Tull, my name was recommended to one of the contractors and I was contacted for various club shows. Violin is my principal instrument.
– Marissa Licata
I rejoined Local 802 in order to put money towards my future from recent gigs on and off Broadway, studio work and T.V. appearances. My musical goal is to play great music with some of the best and nicest musicians in the world. I play bass: upright and electric. Currently I am on the road with Spencer Day. At home I have been subbing on "Toxic Avenger," recording for Human Studios and playing with Luciana Souza, the New York Voices and other jazz musicians and singer/songwriters while also leading my own bands, Woolgathering and Four Across.
– Matt Aronoff
I joined Local 802 because I got a gig with Cirque du Soleil to play "Wintuk" at the WaMu Theater at Madison Square Garden, and joining the AFM was required. My musical goal in New York City is currently to keep working with Cirque and meet more New York musicians, while working with my own group. I got my gig when I applied for getting into their call list. My principal instruments are piano and keyboards.
– Petros Sakelliou