Local 802 Leadership, Governance, & Staff
Local 802 is led by three elected officers and governed by an Executive Board elected by musicians within the the Local 802 community. Our dedicated union staff works to win and enforce contracts and provide union services. Scroll to the bottom of the page for staff contacts.
Elected Officers
Adam Krauthamer, President and Executive Director
As the President of Local 802, Adam oversees the entire operation of the union.
Adam is the Co-Founder and Executive Director of Musicians for Pension Security.  He also founded the Jerome Ashby Scholarship at the Juilliard School.
Adam studied at the Curtis Institute of Music and Yale University.  Since 2006 he has performed a wide variety of music, including Broadway shows, chamber music, and subbing in major orchestras.
Karen Fisher, Financial Vice-President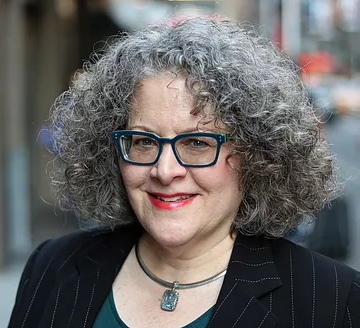 Andrew Schwartz, Recording Vice-President
As the Recording Vice-President of Local 802, Andy oversees the fields of Organizing, Electronic Media, Single Engagements, Hotels, Jazz and Latin music, as well as Operations at the union's building. He serves as a trustee of the Local 802 Musicians Health Fund and on the Board of Directors of the Council for Living Music. His team also handles Local 802's Teaching Artist Initiative, the Emergency Relief Fund, Jazz Mentors, and the union's referral service NewYorkMusicians.com. Andy served as a member of the Executive Board of Local 802 (2006-15), Trial Board (2000-06) and on the boards of Recording Musicians Association International and New York chapter.
Prior to serving as Recording Vice President, Andy's career as a guitarist spanned forty years, working in NYC's clubs, recording studios, concert halls, and on many Broadway shows, as well as touring internationally with Ashford & Simpson. Andy was on staff at Sony Music (2000-2004) ultimately as Associate Director of A&R Administration at the Sony Classical label, and served as the Coordinator of the Music Business Program at New Jersey City University from 2006-2015.
Andy graduated from the Hartt College of Music with a degree in Classical Guitar performance and he was awarded an M.A from New York University's music business program. He holds a certificate in Advanced Union Leadership from the Cornell Union Leadership Institute.
Executive Board



The Executive Board is the governing board of Local 802. Board Members are elected by members.
Current Executive Board Members
Janet Axelrod
Lynne Cohen
Monica Davis
Pete Donovan
Elise Frawley
Kyle Hoyt
Morris Kainuma
Caryl Paisner
Bobby Shankin
Trial Board



Trial Board is the judicial body of Local 802, charged with addressing and adjudicating disputes among and between Local 802 members.
Current Trial Board Members
Cenovia Cummins
Sylvia D'Avanzo
Javier Gándara
Bill Hayes
Joanna Maurer
Mary Ann McSweeney
Warren Odze
Louise Owen
Dan Peck
Staff

Officers
Organizing and Business Representatives 
Electronic Media and Music Preparation
Union Services
Communications, PR, Allegro
Finance, Human Relations, IT