A tribute to Harry Wimmer
Volume 122, No. 8
September, 2022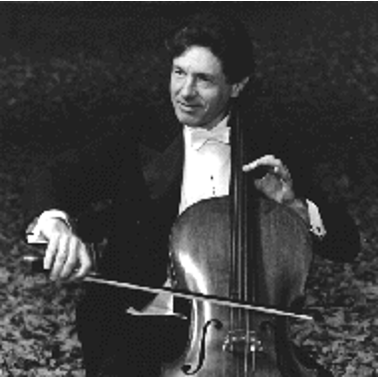 The cellist, conductor and teacher Harry Wimmer, 96, died at his home on July 29, 2022 after a long illness. Harry had been a member of Local 802 since 1947.
He was born in Vienna, where he studied piano and cello. Later, he completed his professional training at Juilliard with the great cellist Leonard Rose. His New York debut was with the Little Orchestra Society and as first cellist of the Radio City Music Hall Symphony, where he worked for 17 years. He was also the principal cellist of the Handel Society.
Harry was married to the very well-known and respected New York violinist Shirley Givens, who died in 2018. Together they inspired generations of talented young musicians
I remember playing chamber music with both Shirley and Harry. It was always a joy to feel their absolute love and dedication to music. I was taken with Harry's fresh approach to music. He had interesting ideas that did not at all conform to the cookie cutter ways of some other colleagues. His music was never casual or glib but there was always a musical mind behind at work. Pablo Casals once remarked how much he enjoyed the feeling that Harry instilled in his music.
As a conductor, Harry founded the Aspen String Ensemble, which performed Itzhak Perlman, Jan de Gaetani and Sir Michael Tippett. In 1991, he toured throughout Puerto Rico with the Youth Chamber Orchestra of the Americas, and for six summers conducted the string orchestra at the JISA International Festival in Victoria, B.C.
An avid chamber musician and coach, Harry performed at the National Gallery in Washington D.C., New York's Town Hall, the Fountainebleau Conservatoire Americain, and the Sala Casals in Puerto Rico. He served on the chamber music faculty of the Aspen Music School for 12 years and also as chamber music coordinator for both the Victoria International Music Festival and the Heifetz International Summer Music Institute. He performed with the Sevenars Festival Trio for six summers in Worthington, Mass.
After marrying Shirley in 1954, the two became lifelong musical collaborators. Together  they published a successful string teaching method for young children, including "Adventures in Violinland" and "Adventures in Cello Country." In addition to their positions as tenured faculty at the Aspen Music Festival, they performed and taught all over the world.
Harry often sought broader ways of sharing his musical ideas beyond the studio. In 1986, he published the six-volume instructional series, "The Joy of Cello Playing," intended to help players of all levels enhance musical expression through improved technique. His website and blog shared articles on technique, professional experiences and unusual musical encounters. In 2005, he debuted what became a seven-year cello performance project called "From Soup to Nuts" at New York's Thalia Theatre. In these concerts, Harry expanded the boundaries of the traditional recital by means of humorous sketches, imaginary inteviews, and a wide variety of musical styles.
Harry is survived by his children Tiana and Kevin and grandchildren Alice and Malcolm. A memorial service is planned in New York in autumn.