Building our power together
President's report
Volume 121, No. 2
February, 2021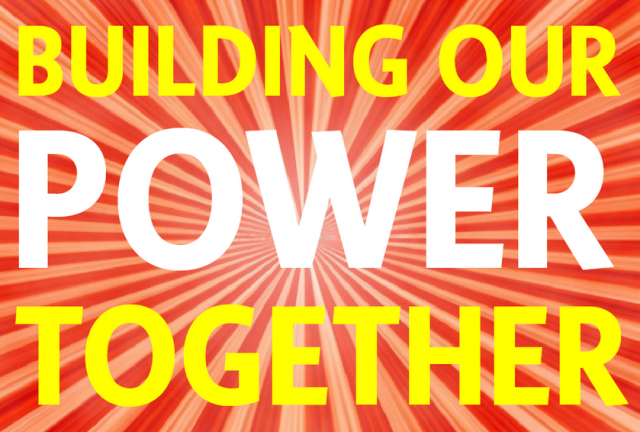 It's hard to think of a more complicated time for professional musicians. After four years of chaos, a worldwide pandemic, the shutdown of our industry, and an attempted violent insurrection, it feels like life just may improve in 2021.  We'll finally see some empathy, intelligence and progressive policies coming out of the White House.
The inauguration of Joe Biden and Kamala Harris featured the arts and showed everyone the positive power of culture and why music is so important to who we are as a country. Within his first hours in office, President Biden took decisive action and removed anti-union lawyer Peter Robb from his role as NLRB general counsel. President Biden also passed an executive order that says it's the official policy of the United States to encourage union organizing and collective bargaining. Local 802 will work with our allies and partners in labor to make sure the Biden/Harris administration puts workers first as the country begins to recover.
Even as the pandemic continues to rage, Americans are starting to get vaccinated. Although we're still in the dark time of winter, and musicians are still suffering like never before, it's finally possible to see a light at the end of the tunnel and finally to feel more and more hope.
One notable positive change is the election of Vice President Kamala Harris, the first female, first Black person and first Asian-American person to serve in that role. It's fitting that she starts her job just as Black History Month begins. We'll be posting Black History Month events throughout the month; stay tuned to our social media.
The most important goal in front of us is the recovery of our industry and making sure no one is left behind. Over the past month, I've spent a lot of time with elected officials to press them for aid and relief. Governor Cuomo has unveiled a plan called the New York Arts Revival that will attempt a slow, safe re-opening of some NYC venues. We've been in close contact with the governor's team to better understand the initiative and to make sure that the governor is aware of what our members continue to need during the pandemic and will need as we eventually return to work.
The truth is that the city and state have limited resources for now. For the tremendous job at hand, we're relying on the federal government — and the new Biden/Harris administration — to do what's needed to avoid a "Great Cultural Depression." (For more on what I mean by that term, see my op-ed in the New York Daily News and my recent interview on CBS.) To that end, we're talking regularly with Senator Schumer's team regarding all the issues musicians are facing due to the pandemic.
The specific issues we're asking for are well known by now. Musicians need some or all of the following:
We need enhanced unemployment benefits, similar to last year's Federal Pandemic Unemployment Assistance program.
We need a 100% COBRA subsidy to help those at risk of losing coverage.
We need pension relief.
We need to make sure that any federal aid (such as the Save Our Stages Act or similar packages) actually makes it into the hands of working musicians and other arts workers, not just the venues themselves.
Musicians need a plan for re-opening our industry so that the arts economy can recover. We also need federal, state and city investment in safe, paid performance opportunities for live events as audiences come back. Part of this can include streaming programs beamed directly into New Yorkers' homes, such as our Music for the Soul pilot project from 2020.
We need a post-pandemic "arts recovery tax" once we restart performances to get money into the hands of arts workers who will be out of work longer than most other workers.
This unprecedented crisis requires the help of our government and elected officials, which is why I've spent so much time and energy cultivating these bonds. I'm pleased to say that our relationships with both Governor Cuomo and Senator Schumer are strong, as well as many with New York State senators and representatives and NYC councilmembers. We're reaching out to the Biden/Harris administration, and we'll keep you posted on our efforts and tell you how you can help.
PENSION
Most of us received a recent letter from the AFM Pension Fund explaining that the trustees again filed another MPRA application to cut benefits after their first application was rejected by the Treasury Department.  Following that application, each plan participants received a restatement of benefit cuts which are now projected to be far higher than those projected after the first MPRA application. (You can read the letter and check your own benefits at www.afm-epf.org.) This situation calls for a national strategy — and unfortunately the AFM doesn't have one, so each local is on its own. Local 802 has partnered with Musicians for Pension Security to launch a major campaign calling for solidarity with other AFM locals to make sure that Congress includes effective pension relief in the upcoming aid packages. Read our recent e-mail blast here and take action. Now's the time when we have a chance for some real legislative help — but only if we leverage our collective power. We will organize and speak with one voice to let the stakeholders in Washington D.C. know that pension relief must be passed.
EVERY MUSICIAN INSURED
We're in the hardest period of the pandemic and this is the critical time when many of our members may temporarily fall off the Local 802 health plan due to the fact that our employers are shut down and not paying health contributions. Unfortunately, once again the AFM doesn't have a national strategy, so each local is on its own. Here at Local 802, we're doing everything we can to share resources. Our approach right now is three-pronged:
We're reaching out to Broadway producers and other employers to implore them to voluntarily pay health contributions to musicians.
We continue to advocate for COBRA subsidies at the federal and state level so that musicians can keep their current health insurance at little or no out-of-pocket cost.
We continue to participate in the EVERY ARTIST INSURED campaign, sponsored by the Actors Fund. The main thrust of their campaign is educational webinars, help with signing up for Obamacare (ACA) plans,  one-on-one counseling, and some limited direct financial aid. Please start at www.local802afm.org/every-artist-insured and join our next webinar on Feb. 3.
Our #SaveNYCMusicians campaign has brought in almost $200,000 in the past several months.
BUILDING OUR POWER BY WORKING WITH OTHER AFM LOCALS
Over the last few months, I've reached out to my counterparts at all the AFM locals to address together a few of the many issues we all face due to the pandemic:
One immediate issue is dues relief from the AFM. We sent out two letters to the AFM here and here. We have a combined total of at least 30 local AFM officers who have signed on.
For the first time, we invited AFM members from across the country to attend our EVERY MUSICIAN INSURED program that we produce with the Actors Fund. Over 100 musicians registered for our Jan. 25 program, and there's still time to attend our Feb. 3 program.
Pension relief is a huge issue for all AFM locals as I already mentioned above. We're launching a massive solidarity campaign that will involve AFM members from around the country.
My fellow officers and I will continue to work with other locals in order to best serve musicians. Together, all of us are the union.  Sharing resources and information with other locals for the first time on a large scale is critical in building our power as a union.
SURVEYING OUR MEMBERS
For the first time in recent memory, we're doing a complete survey of our members. We hope to launch this month. The goals of the survey include:
Learn how 802 can better serve its membership
Get a better picture of the demographic, situational and professional profile of current 802 members
Understand how the pandemic is currently affecting our members
Explore issues of salary equity across race, gender and sexual orientation
Keep watching for an e-mail blast with the survey in the coming months.
EARLY ENDORSEMENTS
Local 802 has made early endorsements in the race for NYC City Council. Learn more about Amit Singh Bagga, Erik Bottcher, Julie Menin and Pierina Sanchez. For more information about how Local 802 makes endorsements, send an e-mail to Local 802's Endorsement Committee chair Elise Frawley at Efrawley@Local802afm.org.
STAY IN TOUCH
As always, we want to hear your feedback about how Local 802 is doing and how we can serve you better. The best way to reach us right now is still Membership@Local802afm.org.