Requiem
Volume 119, No. 3
March, 2019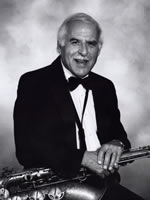 CARL JANELLI
Carl Joseph Janelli, 91, died on Dec. 3, 2018. He had been a member of Local 802 since 1943, and also served as the executive secretary for the union from 1981 to 1990. Mr. Janelli started playing clarinet at the age of 13 after seeing the instrument in the French exhibit at the World's Fair in 1939. He later learned saxophone, flute and piccolo, and enjoyed a versatile career in NYC, where he performed on Broadway musicals and at Carnegie Hall, Paramount Theatre, Basin Street East, Copacabana, Empire Room of the Pennsylvania Hotel (with Tommy Dorsey) and Birdland. During his career, he played with top artists, including Neal Hefti, Mel Lewis and Thad Jones, Johnny Richards, Frank Sinatra, Tony Bennett, Barbra Streisand, Peggy Lee, Stevie Wonder, Sammy Davis Jr., Natalie Cole, Al Cohn, Phil Woods, Clark Terry, Al Haig, and the Jackie Gleason TV show orchestras, among others. From 1945 to 1946, Mr. Janelli played in the 389th Army Service Forces Band and the Officer's Club Dance Band, with whom he performed for parades and other events, and greeted troops returning home from Germany and Japan. In 1990, Mr. Janelli retired to Oceanside, California, where he performed with the Coastal Communities Concert Band and conducted the San Diego Concert Jazz Band. In addition to his musical activities, Mr. Janelli delivered Meals On Wheels in the Oceanside area for over 20 years. He is survived by his wife Mickey; sister Norma; son Steven (and Steven's wife Sue); daughter Donna (and Donna's husband Mike); grandchildren Jennifer, Chris, Karen and Grace; six great-grandchildren; and several nieces and nephews.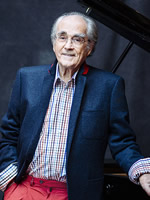 MICHEL LEGRAND
Michel Legrand, 86, the composer, arranger, conductor, and jazz pianist, died on Jan. 26. Born in Paris, he had been a member of Local 802 since 1958. Mr. Legrand's extensive biography is too rich to condense into this small space. He studied music at the Conservatoire de Paris with Nadia Boulanger and graduated with top honors. His early albums "I Love Paris," "Holiday in Rome" and "Michel Legrand Plays Cole Porter" all became hits. He traveled to the Festival of Youth and Students in Moscow in 1958, where he met his future wife Christine Bouchard, with whom he had three children. (He married three times, most recently in 2014 to the actress Macha Méril.) In his career, he composed more than 200 film and television scores and collaborated with such varied artists as Dizzy Gillespie, Liza Minnelli, Stéphane Grappelli, Miles Davis, Perry Como, Stan Getz, Sarah Vaughan, Lena Horne and Barbra Streisand. He won three Oscars (one for his well-known song "The Windmills of Your Mind") and five Grammys. He composed the 2002 Broadway musical "Amour," which earned him a Tony nomination for best score, and the 2008 West End musical "Marguerite." He was a non-stop performer who was planning a tour in 2019. For a very complete biography of Mr. Legrand's accomplishments, please see www.michellegrandofficial.com/biography. Obituary information from Wikipedia and the New York Times.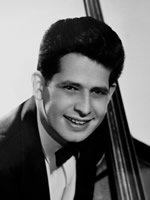 FRANK SAVARESE
Francis (Frank) X. Savarese, 89, a bassist and a member of Local 802 since 1951, died on Feb. 4. Born in Newark, Mr. Savarese was an accomplished musician whose career spanned six decades. He studied with Charles Brennand and won a music scholarship to the University of Miami. Though his initial traning was classical, he went on to perform in nearly every style. His abiding passion, however, was always jazz. Mr. Savarese played, toured, and recorded with Buddy Morrow, Marian McPartland, Barbara Cook, Marlene VerPlanck, Jimmy Rainey, Chet Baker and Charles Mingus. He played scores of Broadway and Off Broadway shows, including an international tour of "My One And Only" starring Tommy Tune. As a studio musician, his bass was heard nationwide on hundreds of TV and radio jingles. He joined the Sy Zentner Orchestra at Resorts International Casino for its opening in 1978, and for over 20 years played in Atlantic City with artists such as Frank Sinatra, Keely Smith and Billy Daniels. In 1954, he married Juilliard-trained trumpeter Juliet Yust, a marriage that lasted over 50 years. Mr. Savarese is survived by his children Claire, Steven and Douglas and grandchildren Monica, Diane, Maria and Sophia. The family suggests donations to the Local 802 Musicians' Emergency Relief Fund at www.Local802erf.org or Local 802 ERF, Attention: Bettina Covo/third floor, 322 West 48th Street, NYC 10036. An online memorial will be available at www.savareses.net.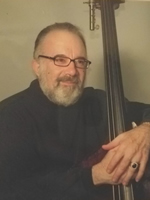 WILLIAM SLAPIN
William I. Slapin, 76, a bassist and a member of Local 802 since 1961, died on Dec. 10, 2018. Born and raised in Newark, Mr. Slapin earned his bachelor of music degree from the Manhattan School of Music. He became a freelance musician in the New York/New Jersey area, and performed a season with the Kansas City Philharmonic. He later joined Slapin-Lieb & Co., his family's insurance agency, and attained an advanced degree from the College of Insurance. During an insurance career that spanned 45 years, Mr. Slapin became chairman of his family's company and served as president of the Essex County Agents Association and president and chairman of the New Jersey branch of Big I. Mr. Slapin taught the New Jersey insurance licensing course and was devoted to the advancement of expertise and professional growth in the industry, educating many New Jersey insurance agents and brokers over the years. Music continued as Mr. Slapin's lifetime avocation. He performed with various New Jersey orchestras, as well as small jazz ensembles. An avid patron of the arts, he served as president of Brooklyn Center/Brooklyn College and was a founding member of the Brunswick Symphony Orchestra. In addition to music, Mr. Slapin's passions included wine collecting, aviation, and ham radio. He held both pilot and radio operator licenses, and used both to assist in various natural disaster recovery and rescue efforts. He is survived by his wife Michaela, his son Scott (from his marriage to the late Marjorie Ramsey), Scott's wife Tanya, his brother Harold and Harold's wife Jann, his children Jessica and David (and David's wife Carolyne), and grandchildren Luke, Olivia, Gregory and Sebastian.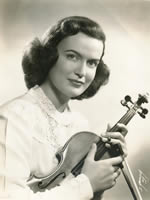 ELAINE SUTIN TEICHER
Elaine Sutin Teicher, 95, a violinist and a member of Local 802 since 1946, died on Jan. 29. Ms. Teicher was born in Cleveland and earned a bachelor of science degree from Western Reserve University. She moved to New York City to pursue graduate work at Juilliard, where she earned a master's degree in 1947 and became a working concert violinist, freelance musician, recording artist and chamber musician. She founded the Sutton Ensemble, a chamber music group that performed at numerous venues in NYC, including Carnegie Hall. She also performed for many years with the New York Pops. Ms. Teicher, who kept performing all the way into her 90s, taught privately for many years; her students went on to enjoy distinguished careers. Her other interests included fine arts, the French language, travel and antiques. Ms. Teicher is survived by her children Susan (and Susan's husband Todd), David (and David's wife Susan), grandchildren Julian, Pamela, Zachary and Ari, nieces Deborah and Tamara and nephew Randall. Her marriage to the late Louis Teicher, who was part of the piano due Ferrante and Teicher, ended in divorce. The family suggests donations to the Arc of the United States at https://arcdc.net. Condolences may be offered at renner-wikoffchapel.com.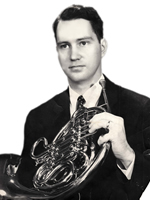 BROOKS TILLOTSON
Chester Brooks Tillotson, 88, a French hornist and a member of Local 802 since 1956, died on Nov. 2, 2018. Mr. Tillotson studied at the University of Vermont and Juilliard, and spent four years in the Navy Band, where he was stationed in Honolulu and San Diego. He later enjoyed a top career in NYC, where he played with the New York Philharmonic and gave solo recitals at Town Hall and Alice Tully Hall. He also played numerous Broadway shows, the Miss America pageant, and hundreds of commercial gigs, including jingles and recordings. In his career, he played with Carly Simon, Tony Bennett, Lena Horne, Carmen McRae, David Amram, Charles Mingus, Randy Weston, Grover Washington, Bill Evans, Don McLean, George Benson, Dizzy Gillespie, Maynard Ferguson, Chaka Khan, Frank Sinatra, Stanley Turrentine, Gladys Knight and the Pips, Judy Collins, Philip Glass, Stan Kenton, and the band Kleeer, among many others. After his retirement from the NYC music scene, he settled in Fort Edward, New York, and played with local symphonies in Utica, Schenectady, Glens Falls and Albany. He also played with pit orchestras for local high school musicals. Mr. Tillotson is survived by his son Christopher (who is also a French horn player and who played in the Air Force Band for many years), his daughter-in-law Virginia, his sisters Joan and Sandi, and his nieces and nephews.