Win a Pearl drum set autographed by Bernard Purdie
Volume 119, No. 10
November, 2019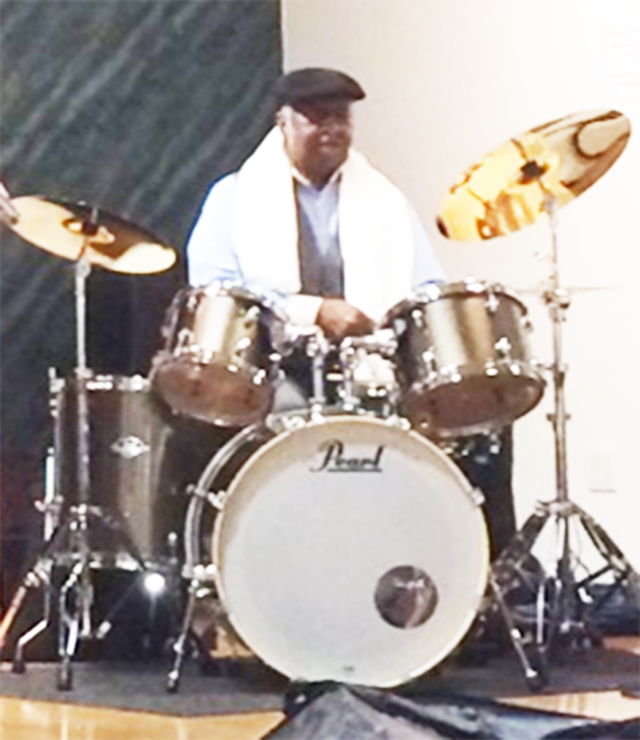 What's better than winning a Pearl drum set? How about if the set is autographed by  world-renowned drummer Bernard Purdie! It all began on Sept. 26, when Purdie played a Jazz in the Afternoon benefit show at Local 802. (Besides being a drummer, Purdie is also a producer and musical director and a member of the ERF advisory board.) Guests were treated to a tour de force show of soul, funk, jazz and blues. But there was even more to come…
Purdie began the show by introducing Mike Juliano of Mike's Music (https://mikesdrumsandmusic.wordpress.com), who announced his donation of a new set of Pearl drums, including cymbals and all the hardware, plus carrying cases. The set will be raffled off as a benefit for the ERF. Purdie performed on the drums that afternoon and will autograph them as well. That means the lucky winner will own a set of drums played and autographed by Bernard Purdie – a very special prize indeed!
The drawing will be held on Wednesday, Dec. 11. Tickets are available at any Jazz in the Afternoon show (see here for schedule) or from Bettina Covo at (212) 245-4802, ext. 152.
Purdie shared his personal ERF experience with the audience. "I had to use the fund many, many years ago," he said. "I didn't even know the ERF existed at the time, but it was there for me when I needed it. And now, it's giveback time. It's not just about putting a few dollars in; it's giving back to make sure that, when the time comes, others have a place to go for help. So please give generously."
When a giant in the industry is so forthcoming about his own experience of needing help, it illustrates to everyone that adversity can happen to any of us, at any time. And we need to make sure that the ERF is always here to provide assistance and support!